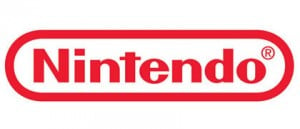 At today's Nintendo Financial Results Briefing the President of Nintendo, Satoru Iwata, finally gave us more details about Nintendo's invasion of the mobile gaming world. In an interesting admission of how the digital world's changing, Iwata talked about how the Internet and smart devices have transformed people's lifestyles to the degree that Nintendo has to adjust and move beyond its traditional focus on dedicated video game systems. Gamers have often complained about the way Nintendo has stubbornly ignored mobile gaming, especially given the fact that the mobile gaming revolution could fill up Nintendo's coffers to the brim. Finally, Nintendo seems to have realized mobile gaming's potential for its brand.
In respect to mobile gaming specifically, Iwata reiterated that the company will be deploying Nintendo IPs on games for smart devices (which we've written about recently), and that it will start the service for the first game application by the end of this calendar year. To reiterate his company's commitment, Iwata stated that Nintendo is currently restructuring to properly operate the smart device business. Iwata even announced that he's selected a Mario Kart series' producer to be in charge of the development of one or more of these titles, and even though details about this specific move are still thin, it appears that he's probably referring to Hideki Konno, producer of Mario Kart 7 and Mario Kart 8.
As many have already guessed, Nintendo won't be porting "software that already has a track record on a dedicated game system" because, as the president stated, if it doesn't match the play styles and "business model" of smart devices (read touch screen, short play sessions, and, of course, Free to Play), the game wouldn't be able to survive the intense competition of the mobile gaming world. He even went into specifics about the number of titles to be expected, with the magic number being five titles by the end of March 2017. Even though he admitted that the number is low, he said it's because Nintendo aims to "make each title a hit" and commit plenty of resources to thoroughly operate each title for a long time post release. Iwata said that Nintendo sees mobile gaming as a way for more people to associate with Nintendo IP, so I'm hoping that speaks to the company's intention to produce great mobile games. According to the President, in order to create a bridge between the various platforms, Nintendo will be working hard to build an "integrated membership service" that will allow players to access multiple devices using one common ID.
So, are you excited about the announcement or do is five games in two years not what you expected to hear? It does appear that Nintendo is serious about mobile gaming, which is good news for everyone. As an avid Nintendo gamer since the days of the original NES and an admirer of the innovation the company used to bring to the gaming world, I'm excited to see what I'll be playing on my iPhone next year.