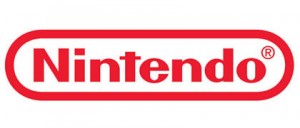 Nintendo and DeNA, two Japanese gaming giants in very different ways, have announced a partnership at a press conference just moments ago in Tokyo that will see them collaborating on smartphone games using Nintendo's iconic IPs. Gaming consultant Dr. Serkan Toto is at the press conference and live-tweeting some details regarding this major announcement.
The companies will create a multi-platform gaming network that will begin rolling out in fall of this year with plans to expand it globally. As part of the partnership Nintendo will purchase 10% of DeNA for $181 million, and DeNA will in turn get 1.24% of Nintendo. This is a bananas-level announcement, as Nintendo has been staunchly opposed to bringing any form of gaming to smartphones for fear of diminishing their value and possibly negatively impacting their own hardware sales. Welp, now Nintendo and one of the world's biggest mobile developer/publishers are very intimate with each other.
Update: Here is the press conference livestream:
Update 2: DeNA has released an official press statement detailing more of the partnership. Here is the main part of the announcement:
Leveraging the strength of Nintendo's intellectual property (IP) and game development skills in combination with DeNA's world-class expertise in mobile games, both companies will develop and operate new game apps based on Nintendo's IP, including its iconic game characters, for smart devices. The alliance is intended to complement Nintendo's dedicated video game systems business and extend Nintendo's reach into the vast market of smart device users worldwide. Under the alliance, DeNA will also be able to strengthen its gaming business at a global scale by leveraging Nintendo's IP.
The press release goes on to say that in order to maintain a quality game experience, all of the games that come from this partnership will be completely original games. Sorry kids, no ports of existing games. Also, all of Nintendo's IP library will be up for grabs for potential new games, and the smartphone offerings will be designed to point gamers in the direction of the full, "more premium experiences" that can be found on Nintendo's own hardware.
As for the multi-platform gaming network that the two will also collaborate on, it is described as an "online membership service" that will be accessible from PC, smart devices, and Nintendo's systems like the 3DS and Wii U. Nintendo has struggled in the past with creating engaging online experiences, and DeNA has a ton of experience running massive online networks of games.