It's a miracle of miracles! All three of the superb remastered Sonic iOS games–that's Sonic The Hedgehog (Free), Sonic The Hedgehog 2 (Free), and Sonic CD (Free)–have finally received iPhone 6 compatibility updates. All of these Sonic games have had a crippling issue on iPhone 6 Plus devices ever since Apple's new phones became available alongside iOS 8 last fall. The issue was a display bug that would cause the games run in a tiny window in the corner of the 6 Plus screen, essentially making them unplayable. That issue has now been remedied.
So why is a simple compatibility fix so miraculous? Well, because the 6 Plus came out 7 months ago, and Christian Whitehead, one of those responsible for these incredible Sonic remasters, stated that a fix had been sent into Sega as far back as November of last year. Apparently it's taken this long for Sega to… Test? Approve? these updates. However, looking at the bigger picture, I can kind of see why these updates might have taken so garsh durn long to come out.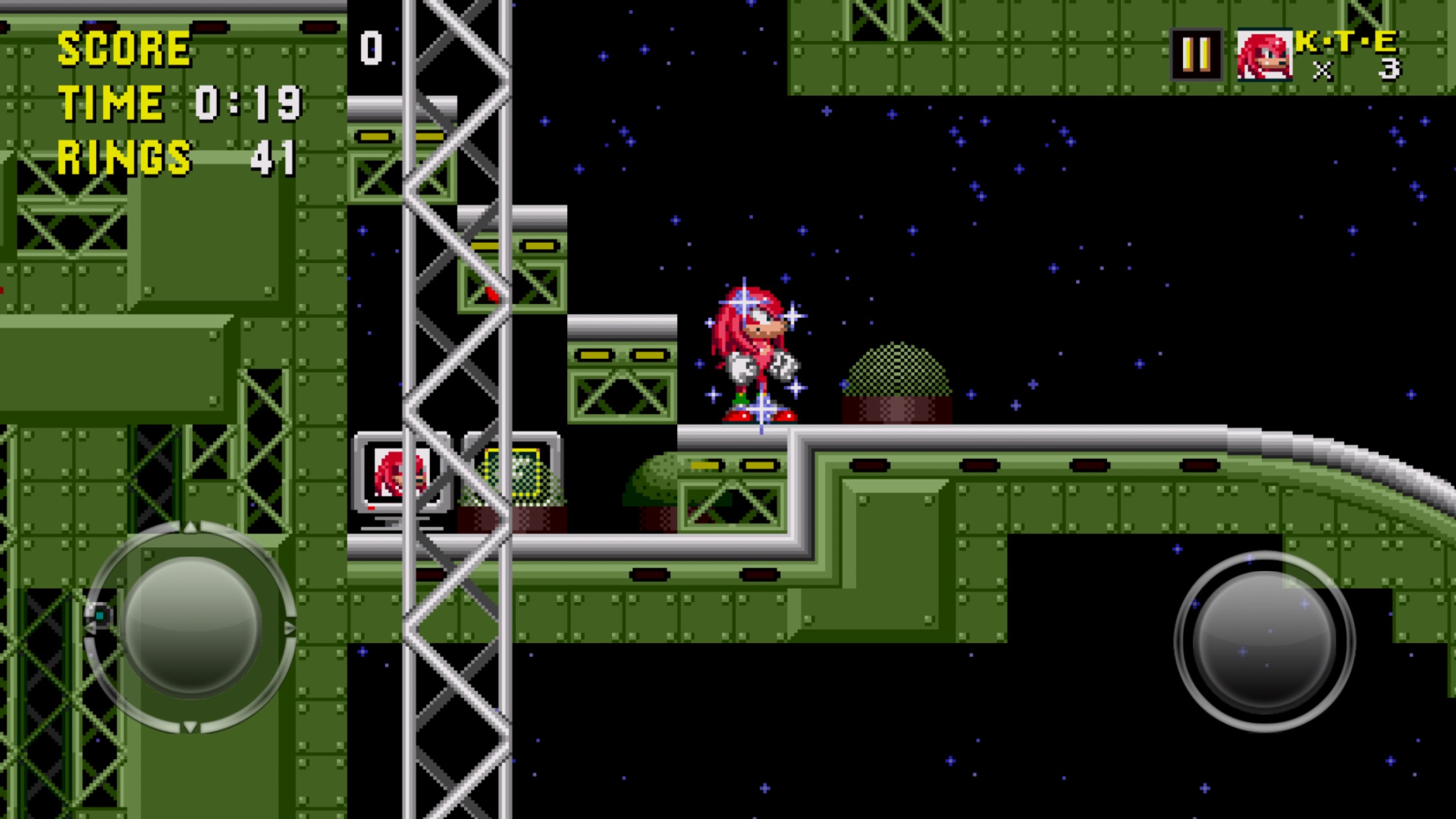 In late January, Sega announced it was shutting down its flagship San Francisco office and tightening their focus on digital and PC gaming in an effort to run leaner. Sega, historically, hasn't been the most financially stable company. Beyond that, after all the success and critical praise of the Sonic remasters everyone kind of expected that a remaster of Sonic 3 was a sure thing. However, despite Christian Whitehead and his partner in crime Simon Thomley creating a prototype of a remastered Sonic 3 running on an iPhone, Sega has never shown interest in green lighting the project, nor have they offered any sort of reason why.
There are at least half a dozen "words on the street" as to why the Sonic 3 project hasn't (and thus far won't) come to fruition, but even in the face of all that adversity fans have put together an online petition to try and get Sega on board. The online petition has been fairly successful too, at least as far as online petitions go, with just shy of 8,000 supporters having inked their digital signatures in support. However, the Sonic 3 remastered project still remains a pipe dream.
In any case, back to these updates, whatever the reason for their delay it's really nice to see them finally hit. The remastered Sonic games on iOS are treasures, and I hope with all my heart they continue to be compatible with devices and operating systems for years and years to come. And of course I hope we see Sonic 3 someday, but I'm not holding my breath. So if you're among those who were suffering from these compatibility issues, go grab these new updates and get your blue blur on.