The App Store is officially ready for the Apple Watch launch tomorrow. The Apple Watch app now has a section that shows Apple's picks for the top apps compatible with the Apple Watch. Rules! ($2.99) and Trivia Crack ($10.99) make the list for games that they recommend, though plenty of games have been updated for the Apple Watch and plenty more are being updated right now with Watch support.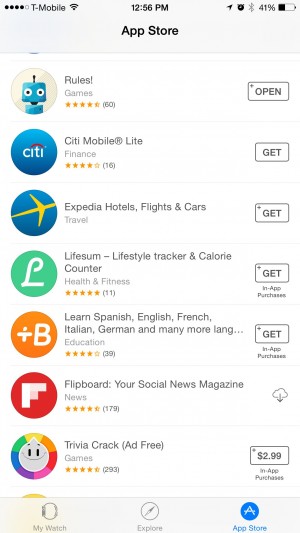 Apple's also made a change to the App Store, where apps that have Apple Watch compatibility now have a "Offers Apple Watch App" badge in search results and on their page. Plus, Apple Watch screenshots are now available for apps with Apple Watch compatibility. This should serve as a big honking reminder that even if you don't have an Apple Watch, it's a thing that exists and can't really be ignored.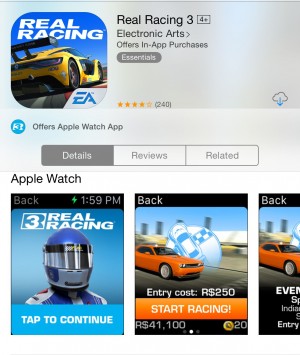 TestFlight (Free) now supports Apple Watch apps too, so developers can easily test their apps. It's even possible that our forums will have beta tests for Apple Watch games at some point, so if you get your hands on one, you may be able to try out some cool stuff ahead of time if you're interested. While a lot of preorders might not be fulfilled until weeks or months later, Apple's definitely loaded up and ready for the Apple Watch launch tomorrow for the lucky folks who go their orders in early.