Hello everyone, and welcome to the week! It's time once again for our look back at the noteworthy updates of the last seven days. This week's batch is a bit light in terms of sheer quantity, but there are a few important updates to be found. No Spider-Mans whatsoever, though, so I'm a little grumpier than usual. Of course, you can keep an eye out for updates yourself using AppShopper Social (Free), the watchlist in the TouchArcade App (Free), or by participating in the TouchArcade forums, but this weekly summary is here to fill in the things you might have missed. Let's dig in!
FINAL FANTASY Record Keeper, Free Record Keeper got an update last week that fixed some bugs and reduced the difficulty of some of the Elite dungeons, some of them substantially. There should be some new story content dropping soon that adds the first two Final Fantasy games to the mix, and the events will naturally keep rolling.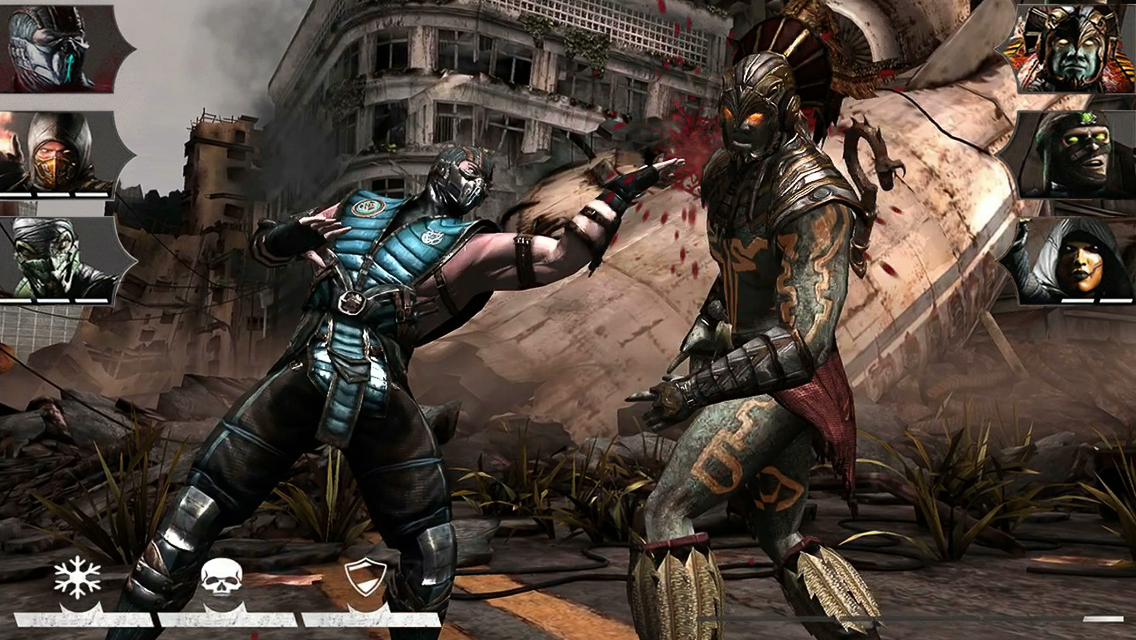 Mortal Kombat, Free Mortal Kombat X has been having some issues since its launch. This first patch doesn't address most of those, but it does add some new Battle Mode content and a few new starter card packs you can buy. A $4.99 pack gets you a Silver Kenshi card along with some koins, souls, and a level upgrade card, while $19.99 gets you your choice of Gold Inferno Scorpion or Gold Grandmaster Subzero plus enough koins and souls for a few more decent card packs.
Hearthstone, Free After months of anticipation, Hearthstone has finally gone Universal. The interface works surprisingly well given how much real estate is lost in moving to a smaller screen. Blizzard also took the opportunity to fix a few bugs while they were at it. Job's done!
Temple Run 2, Free You might recall a story from a little while ago about a young girl who was disappointed at the lack of playable women in mobile games, or having them set as pricey unlockables. Well, Imangi heard the message loud and clear, and as of this update, Scarlett Fox is now free to use for everyone. They've also fixed up a few bugs, of course.
Zaccaria Pinball, Free Another Zaccaria Pinball update, another big list of fixes and additions. The good people at ASK Homework fix more in one update than Farsight seems to in a year. Anyway, this time around we get one new table, 1976's Moon Flight, available as a $1.99 IAP. In addition, there are a bunch of new graphical settings and options, improved flipper physics, and a boatload of bugfixes both general and table-specific.
Carcassonne, $4.99 If you like Carcassonne but haven't gotten around to picking up the expansions yet, you can take advantage of a great bundle that was added in this update to celebrate the game's fifth anniversary of coming to iOS. Just $4.99 gets you the entire lot, a considerable discount from the usual price of buying them all up.
Pyramid Solitaire Saga, Free Pyramid Solitaire Saga gets 20 new levels as usual, but let's get to the part we're really interested in: the continuing adventures of Helena and Kingsley. Okay, so I guess they're all finished with Qin Shi Huang's mausoleum, because they're now making their way down a winding river in a pirogue. Apparently, wherever they're headed to has quite a complex river system. Where are they headed? And will Kingsley ever confess his true feelings? Find out next time!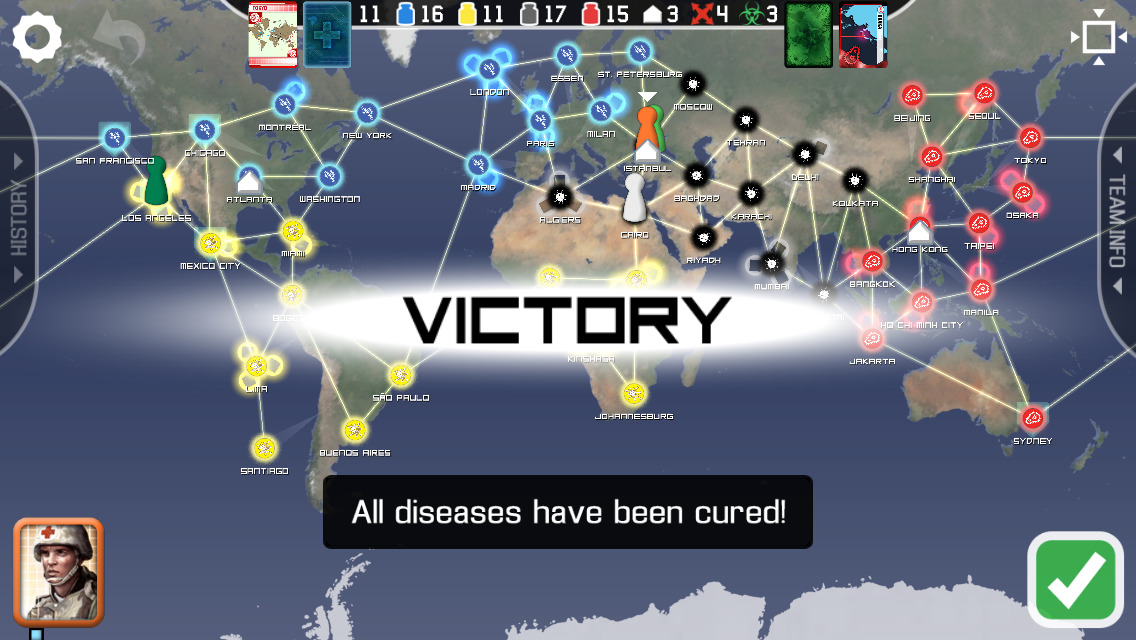 Pandemic: The Board Game, $4.99 Not to be left out of the Universal party happening this week, Pandemic The Board Game is now playable on your iPhone or iPod Touch. Let's hope this is just the start of a new series of updates for the game, because it's still missing a lot of stuff that can be found in the actual board game. It sounds promising at this point, anyway.
Subway Surfers, Free Hmm, I don't know about this one. Subway Surfers has been using a World Tour as the theme for its content updates for the last little while, but this one feels like it's stretching things. Mostly because it's not visiting an actual place, but 'Magical Arabia'. The new character this time is a dancer named Amira, and the new board is, of course, a flying carpet. Collect magic lamps and try not to think too hard it all, I suppose.
Skullduggery!, $2.99 This latest update sees Skullduggery! get a new world with eight new levels, featuring some new gameplay elements to spice things up a bit. There are also two new multiplayer maps and five new skulls to collect. On top of that, casual mode has been adjusted to be a bit more true to its name.
Looney Tunes Dash!, Free While some of you might be too young to remember, for a brief time in the 1990s the Tasmanian Devil was everywhere. He had his own TV series, his mug was plastered on every other T-shirt, and there were even a couple of decent SEGA Genesis games based around his exploits. His star may have faded a bit, but we can at least pretend that Taz-Mania is making a comeback with his arrival as a playable character in the new Looney Tunes Dash! update. As Taz himself might say, "yaeablagoo dah blagh, pbbtht!"
Trials Frontier, Free Things are warming up slowly north of the equator, but Trials is still chilling out. Chilling out to the max, even? I'm not sure. The important point is that this update brings with it 16 new winter-themed tracks, several new outfits with new abilities, and a handful of new paint jobs. All of that makes for a delicious sundae of crazy antics, with the arrival of the legendary Donkey Bike serving as a cherry on top.
Magic 2015, Free Magic 2015 updates again, and as you might expect, this includes some new card packs that cover two new sets, Realms of Tarkir and Champions of the Khans. As you also might expect, it doesn't seem to fix any of the app's serious bugs, and if anything it appears to be even more crash-prone. But hey, new cards.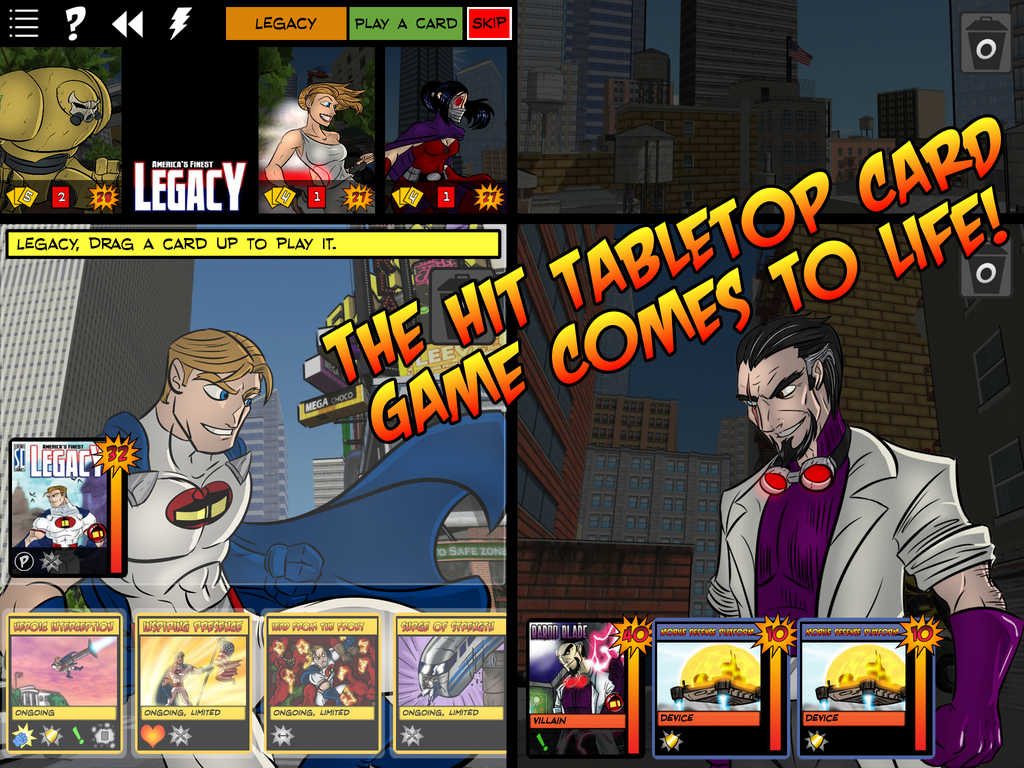 Sentinels of the Multiverse, $6.99 The first expansion for the iOS version of Sentinels Of The Multiverse has arrived. Rook City includes a bunch of new cards to shake up the game at a price of $4.99 separately or free to those who already bought the $19.99 season pass IAP. This update also brings with it a number of refinements to the UI and some new animations to spice things up.
The Simpsonsâ"¢: Tapped Out, Free Sideshow Bob might be my favorite character from The Simpsons. Even in generally poor seasons, a Sideshow Bob appearance is usually good for a laugh or two. I'm not sure if his arrival in The Simpsons: Tapped Out will make you laugh, but I'm sure Bob will settle for your tears as you try to complete Cecil's daily tasks and unlock the Republican Party HQ, It's A Wonderful Knife, and more. Watch out for rakes!
Tetris® Blitz, Free I've gone and done that thing again where I've read a word too many times and now it looks weird to me. Today, that word is 'blitz'. What a strange word, and so very common of late. Well, at any rate, fans of this particular variant of Tetris can now earn medals towards improving their tier in game. You can then compare your tier to those of your friends and enemies to see who has the biggest one. I guess the loser has to buy the winner a drink or something? There are some improvements to the presentation, as well.
Angry Birds Epic RPG, Free Angry Birds Epic is a game in which you play the roles of some birds wearing weird cosplay costumes. Therefore it is a role-playing game, canon double-stamped no takebacks. So, this hot RPG update includes a new job class, which is a thing you find in many RPGs. There is also a new mini-map event, and I think you'll find both mini-maps and events in other popular RPGs. There are new chronicle caves which allow you to raise your experience level, an activity featured in your other favorite RPGs. Also, there's a new potion, which is as RPG as it gets, let me tell you.
Skyline Skaters, Free It's been a little while since the last update to Skyline Skaters, but I finally figured out where they went. Their world tour has cost them a pretty penny and they were in danger of going broke, so they headed to Las Vegas and let it all ride on red. Luck was on their side that day, and we'll likely see many more extravagant excursions in the foreseeable future. They've even pulled in an Elvis impersonator, as essential a part of any party as a cleric. There's probably a new Vegas-themed board to collect while you navigate the bright lights, too.
Guardian Cross, Free One of Square Enix's bigger successes worldwide in the free-to-play end of things, Guardian Cross gets a new hunting ground called the Sanctum in its latest update. This new area includes new guardians and abilities to collect. In the Coliseum, if you've already reached Valhalla before, you can take advantage of a new floor skip function that allows you to jump to the 21st floor immediately. There have also been improvements made to the interface and a few bug fixes.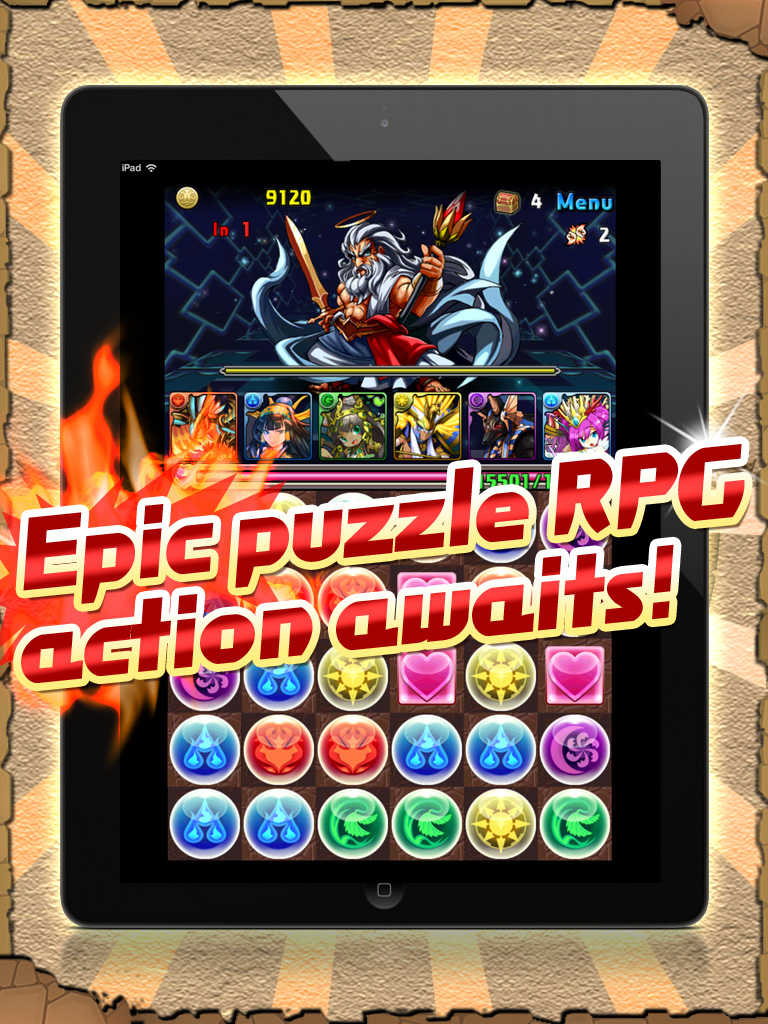 Puzzle & Dragons (English), Free The game that for better or worse heavily changed the course of the Japanese gaming industry is hitting a point where it needs to try to expand far beyond the point anyone ever planned it to. The latest update is a pretty big one by PAD standards, upping the maximums on Monster Box expansions, Pal Point storage, and making some changes to the friend support system for exceptionally high-level players.
Mr. Crab, Free Mr. Crab, a crustacean with a rather fortuitous last name, is the star of a very nice little game that has you going around and around cylindrical levels, kind of like that one level from Ghosts n' Goblins. This update brings 16 new levels with it that use a new canyon theme, as usual available as IAP for $0.99. If you're tired of all that IAP, you can now buy a full game IAP that unlocks all levels, all crabs, and removes ads completely for just $4.99.
Crusaders Quest, Free Crusaders Quest adds Soulbound Weapons, powerful new pieces of gear that you can craft by collecting Crystal Sword fragments. You'll find them in the new game mode that has been added called the Fortress of Souls. Sounds cozy. Oh, and a few characters got hit with the old nerf bat, but it's all in the name of balance, so no getting cranky, okay?
The Quest Keeper, Free The Quest Keeper's newest version offers up a bunch of bug fixes, along with a few balance improvements and a new touch-to-move control system. Hopefully, that will address some of the problems people have been having with what is otherwise a pretty fun little game..
That about wraps it up for last week's significant updates. I'm sure I've missed some, though, so please feel free to comment below and let everyone know if you think something should be mentioned. As usual, major updates will likely get their own news stories throughout this week, and I'll be back next Monday to summarize and fill in the blanks. Have a great week!