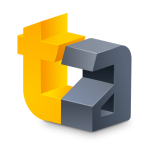 If you listened to our show last week, you know that it's been a pretty hectic couple of weeks for Eli and myself and it's been difficult to find the time to sit down and hammer out our podcast. A shame, especially since we should be celebrating our 200th episode! This week, Eli is in India with an internet connection that's… well let's just say it's not reliable. Not even close to reliable enough to get through even a half hour edition of our show. So it's with a heavy heart that I announce there's no podcast today, but worry not: Eli and I will reconvene on Monday when he's back in the States and record our voices talking to each other for you. Hey, we might even invite Mike Meade on if he's awake!
In lieu of having a show, let me take this opportunity to shamelessly promote subscribing to our podcast in iTunes, and if you're feeling spry leaving us a review as wel. Also you can send an email to [email protected] if you want to contact us but would rather not meet in person. Also make sure to listen to The RPG Reload podcast featuring Shaun Musgrave and Eric Ford, a new RPG-centric spinoff of our show. Those guys know their. Finally, let me gently remind you that if you're interested in sponsoring either of our podcasts, send an email to [email protected]. It's pretty cool keeping the lights on, and occasionally enjoying a pack of ramen. #YOLO
So be sure to check out The TouchArcade Show Episode 201 – Mike Meade Wears a Speedo and Sits in a Kiddie Pool of Jello (I'm kind of just guessing at the title at this point) on Monday, either right here on our website or in your podcast feed. Enjoy your weekend and rock on!
iTunes Link: The TouchArcade Show
RSS Feed: The TouchArcade Show