During the same Level-5 Vision 2015 event that brought wind of Fantasy Life 2 on iOS, Level-5 CEO Akihiro Hino also announced a new Professor Layton game for smartphones. According to Siliconera, Layton 7 will release in Japan this summer on Android and iOS. From what I gather, it's a multiplayer table-top party game that uses Tarot cards and fortune-telling mechanics. One of up to seven players is assigned the "Vampire" role, and it's up to the other players to figure out who it is. I can kind of see how this loops around the the Layton series' puzzle-solving and investigative hooks, but it's a bit of a stretch.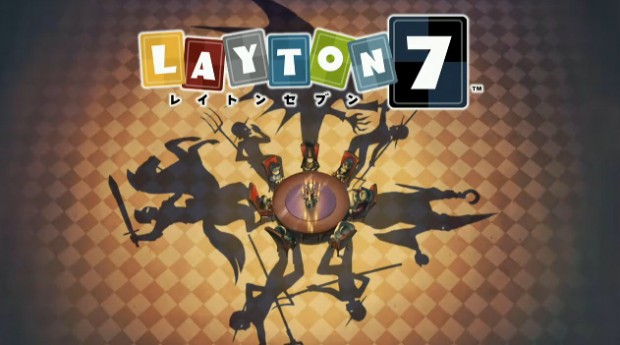 Here's where things get weird: two years ago, at Vision 2013, Level-5 also announced a game called Layton 7 for Nintendo 3DS and mobile. That game was a 3D role-playing puzzler set in the Layton universe in which players take control of up to seven characters to solve mysteries and earn points.
The two games have a few things in common—the title, the seven characters—but the mechanics and art style seem totally different. No one has seen hide nor hair of the original Layton 7 since 2013, however, so it's unclear if today's announcement is of a brand new game or a significantly re-worked version of an older project.
In the same vein, we're not sure if Level-5 is considering Layton 7 a spin-off or a mainline Layton game: it would be the seventh game in the long-running series, but the title might just refer to the number of playable characters. I understand that this is a big deal for Layton devotees, but it's just nice to see a follow-up to Layton Brothers: Mystery Room, a solid but not-quite-Layton adventure game.
When and if Level-5 reveals further details or plans to bring Layton 7 to the North American App Store, we'll let you know.