As mentioned last week, our new onslaught of fresh writers has really upped our review output. As such, these end of the week best games posts are just getting bigger and bigger. Here's the top reviews we posted this week, specifically, the highest scoring games of published reviews:
Star Wars Rebels: Recon Missions, Free [Review] – Are you ready to stand up against the Empire and join the rebels? Become a galactic hero in Star Wars Rebels: Recon Missions (Free); a full paced action platformer based on the new Star Wars Rebels animated series which is set 5 years before Episode IV of the movie franchise. Blasters, light sabers, mines and vehicles in a side scrolling platform action adventure… there's finally a Star Wars game on the app store worth savoring.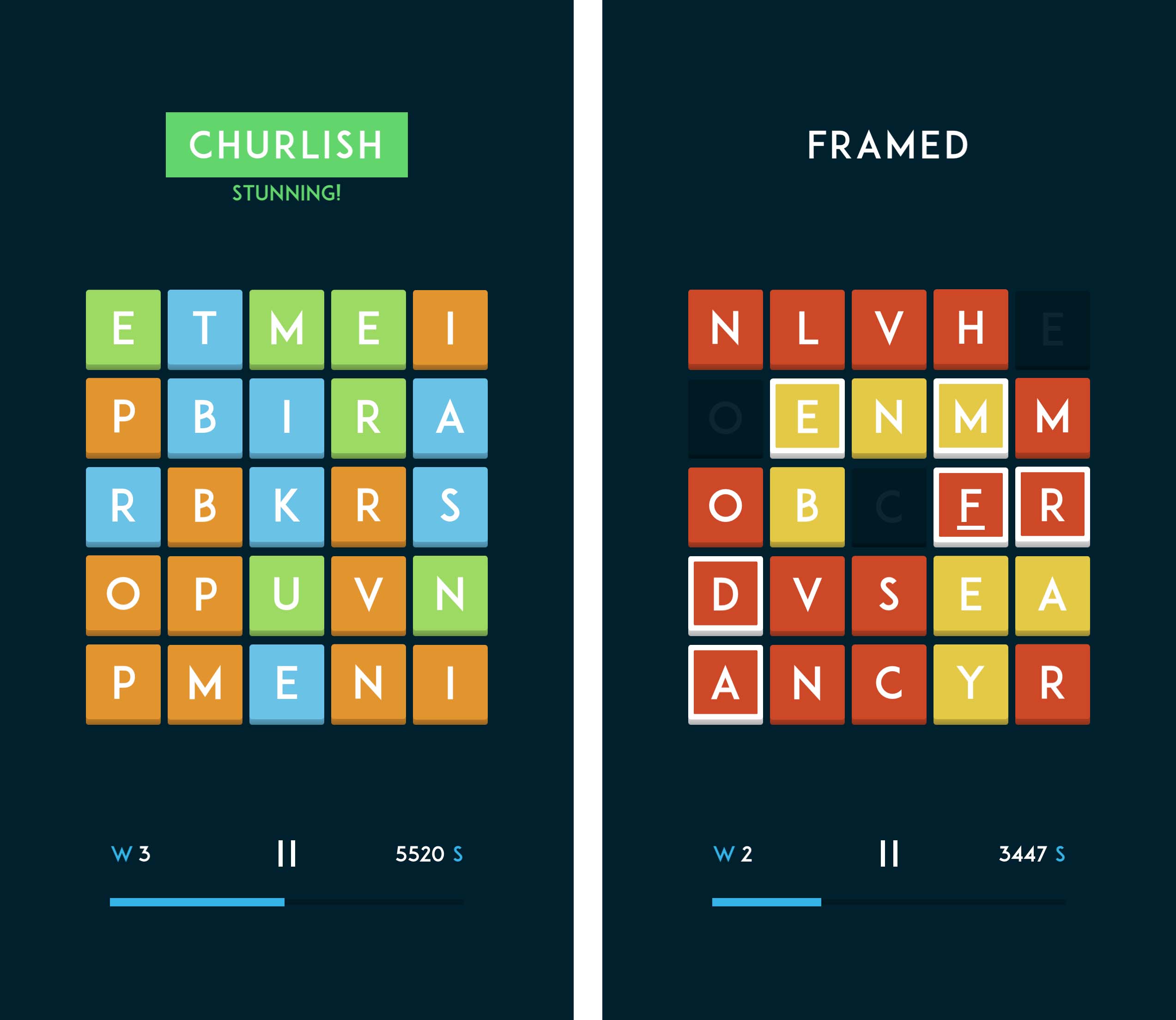 Lettercraft - A Word Puzzle Game To Train Your Brain Skills, $0.99 [Review] – If you loved Loren Brichter's classic multiplayer word game Letterpress (Free), but for some reason you want a single-player version of it, then Italian developers Marco Torretta and Stefano Figurelli have something to show you: Lettercraft ($0.99).
Tiny Dangerous Dungeons, $0.99 [Review] – Like Metroidvanias, but much prefer short gaming experiences? Tiny Dangerous Dungeons ($0.99) will hit the spot perfectly for you. This latest title from Adventure Islands updates solo dev Jussi Simpanen's web game Tiny Dangerous Dungeons into a refined and expanded mobile game. And it's a super-cool experience that takes all the conventions of open-world 2D platformers centered around getting upgrades to progress, and makes it into a game you can get satisfaction out of in an afternoon, with a solid amount of replay value if you enjoy speed runs, which the game's short length makes accessible even if you don't have time for them, usually.
Boss Monster, Free [Review] – I'll put my cards on the table: I wasn't a fan of the Boss Monster card game. I was heavily in to Magic: The Gathering back then and a few of the guys in our club went ga-ga for Boss Monster and threw some cash in to the Kickstarter, but it never grabbed me in quite the same way. Yes I liked the retro theme and the pretty 8-bit art, and it's a cool idea to play as the baddy, but every time I played it struck me as one of those card games that has a lot of stuff going on, but not much happening. When I heard about the iPad version, for some reason it appealed to me, in that finger-rapping why-isn't-it-here-already kind of way. I thought Boss Monster would make a better single-player tablet game than it does a tabletop card game.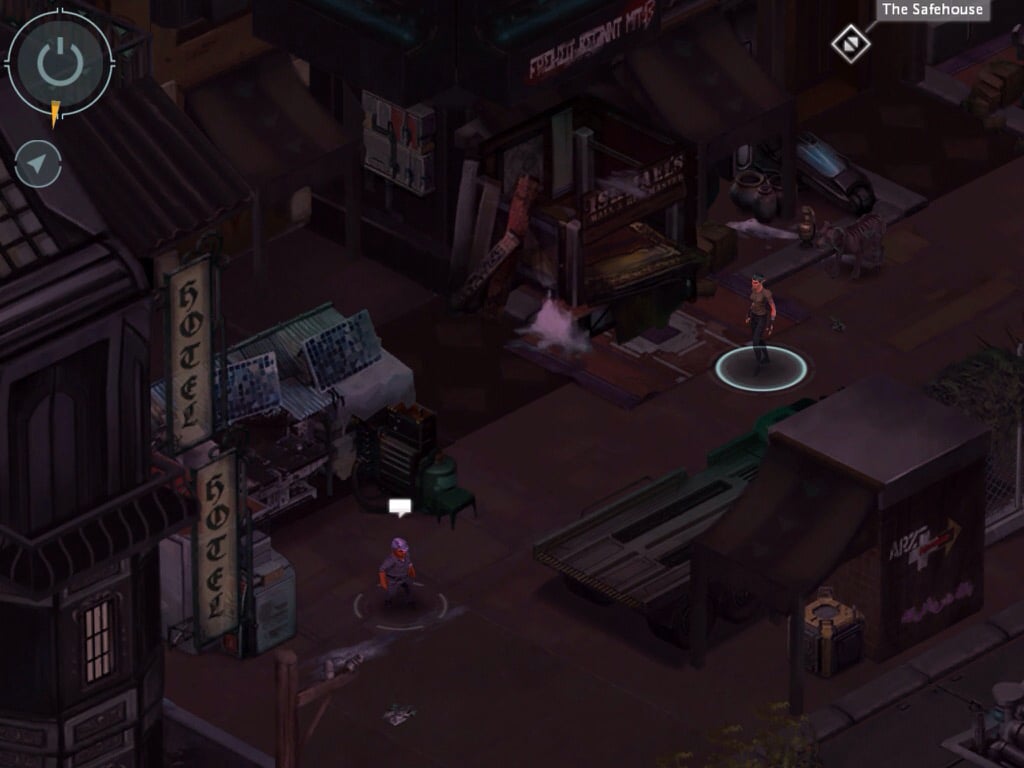 Shadowrun Returns, $1.99 [Review] – I'm of two minds about Shadowrun Returns ($1.99), the 2013 Kickstarter-fueled return to the cult cyberpunk setting. On the one hand, it's a really strong RPG that pays respect to the beloved 16-bit games. The pacing is snappy, the systems are enjoyable to play around with, and while the setting isn't quite as unique as it was twenty-five years ago, it's still unusual enough to help invigorate the experience. I mean, this vision of a dystopian cyberpunk future is almost adorably retro at this point, like looking back at the 1960s idea of where the space race would lead us. The writing quality is strong enough that those feelings of quaintness are quickly shaken as you get into the plot. On the other hand, the iOS release was extremely buggy at launch, the developer was slow to fix anything, and it's still missing content from the PC version, a situation that will likely never be resolved. The game has a tendency to grab you by the wrist and drag you along, with little in the way of role-playing options or any real agency on your part. That's a valid choice and I enjoy many games that use that kind of design, but at least where I'm concerned, I tend to feel that Shadowrun RPGs are best when they're a bit more open-ended.
Gunpowder, $1.99 [Review] – After first seeing the trailer for developer Rogue Rocket Games' Gunpowder ($1.99) last week, I was instantly taken by the game's Saturday morning cartoon aesthetic, and more specifically, that of the old Wile E. Coyote episodes of "Looney Tunes". It's a style rarely seen in today's cartoons, much less in any video game, so it was a refreshing hook that baited me to pay attention to the game. Fortunately, Gunpowder is more than just a pretty face, and brings with it physics-based puzzle gameplay that balances on the fine line of accessible yet satisfying.
DuckTales: Remastered, $4.99 [Review] – DuckTales Remastered ($4.99) casts its nostalgia net a little bit wider than most. There's a genuine fondness among a very specific age group for the original series the game is based on, of course. You could walk up to these people and say "DuckTales!" and count on them replying immediately with "A-woo-woo!" at a near one-hundred-percent rate. The show was only around for a short time in the grand scheme of things, though, so I'm not sure if that audience is terribly big. Certain elements like Scrooge McDuck and Donald's nephews are a regular part of the wider Disney universe, so that helps. There's another audience they're playing to here, however, and it's one of which I would count myself a part.
Additionally, we reviewed a few other games this week. As always, you can dig into all of our reviews by clicking here. Alternatively, you can hit up specific scores by using these links: