Hello everyone, and welcome to the week! It's time once again for our look back at the noteworthy updates of the last seven days. Well, this week wasn't quite as significant as the last one, but there are so many more Spider-Mans this time around I can't help but give it the nod. Lots of other great stuff, too! Of course, you can keep an eye out for updates yourself using AppShopper Social (Free), the watchlist in the TouchArcade App (Free), or by participating in the TouchArcade forums, but this weekly summary is here to fill in the things you might have missed. Let's dig in!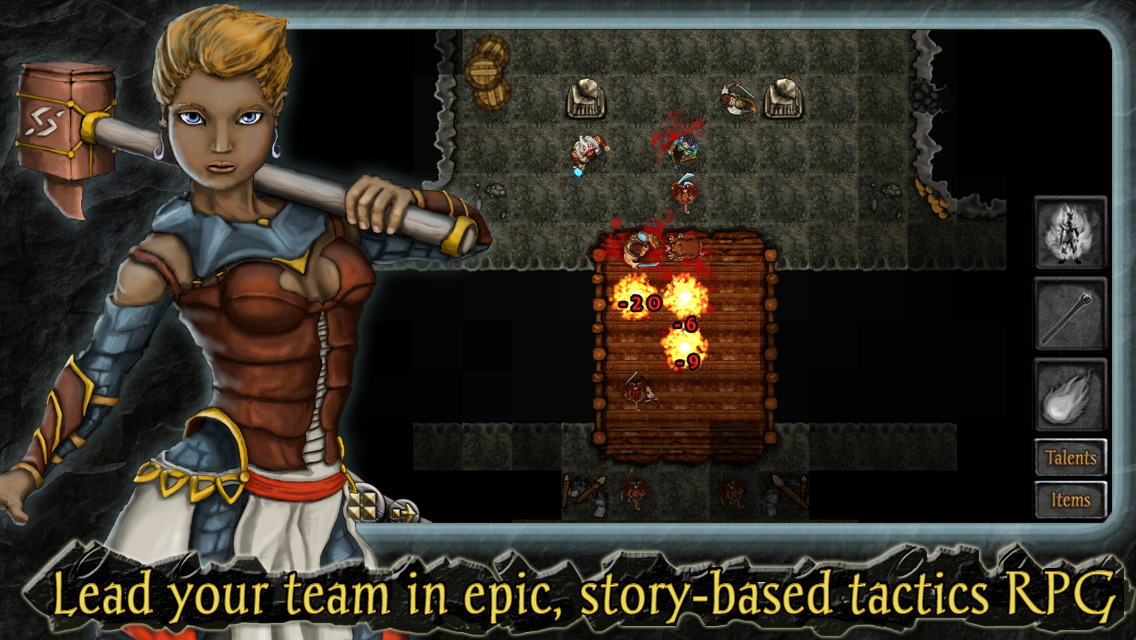 Heroes of Steel RPG Elite, $3.99 Okay, to be fair, this should have been in last week's article, but it's too good of an update to skip over. You can now re-spec your characters in Heroes Of Steel using Moonstone Crystals, a limited resource that can be found around each episode. If you run out of those, you can only get more with real money, so you don't have total freedom to goof around with builds, but it's still something. There are also UI improvements, a bunch of little tweaks, and a whole new story arc called Storm Brothers that offers up four new dungeons with three new monster types. Like the last one, this one was made by one of the game's Kickstarter backers.
Farm Heroes Saga, Free Lots of King games got updates in the last week, so buckle up. Farm Heroes Saga starts us off with 15 new levels that take place at the seaside, so we're getting pretty far from the farm here. The new animals to collect include a tiger shark, a chestnut munia, and a draco volans. I'm not going to snow you guys, I have no idea what those last two are. Guess I'll look them up. See, in Update Mondays, we all learn something!
Candy Crush Soda Saga, Free The latest update to Candy Crush Soda Saga adds the expected 15 new levels, but it also adds a new feature. Sprinkleshell is all about the light blue candies, and if you feed him enough, he'll remove all of the candies of one color from the board. He doesn't appear in every level, but it's a nice boost when he does.
Doodle Jump DC Super Heroes, Free Doodle Jump DC Super Heroes is still stuck in the Batman phase of its life, but that's alright. The new update adds Two-Face to the mix and improves the Bat Shield power-up, while also doing some bug fixes and optimizations.
Wrestling Revolution 3D, Free WWE Immortals is really cool, but if you're looking for some actual wrestling action, it's probably not the way to go. Instead, point yourself at Wrestling Revolution 3D, one of the most frequently appearing games in the history of Update Mondays. The latest version allows you to wear belts and adds some new moves. The sling blade, zig zag, and abdominal stretches are now available for your original creations to make use of.
Card Crawl, Free A cool game that's rough around the edges, Card Crawl has a dedicated developer working hard to sand those issues off. This update brings a bunch of bug fixes, UI improvements, and some small tweaks to a few abilities.
Bubble Witch 2 Saga, Free The sequel to Bubble Witch is getting some love this time, too. There are 20 new levels of bubble-blasting funstration, with a total approaching the big old 500 level mark. Yeah, I just made up a new word there. It's totally patented in case anyone wants to license it from me.
Plants vs. Zombiesâ"¢ 2, Free It's spring in zombie land, and the zombies are dressing appropriately. There are eight spring-themed zombies, a new special edition Dandelion plant, five new costumes, and some new level packs for Vasebreaker. The party continues until April 9th, so you might want to get on it sooner rather than later.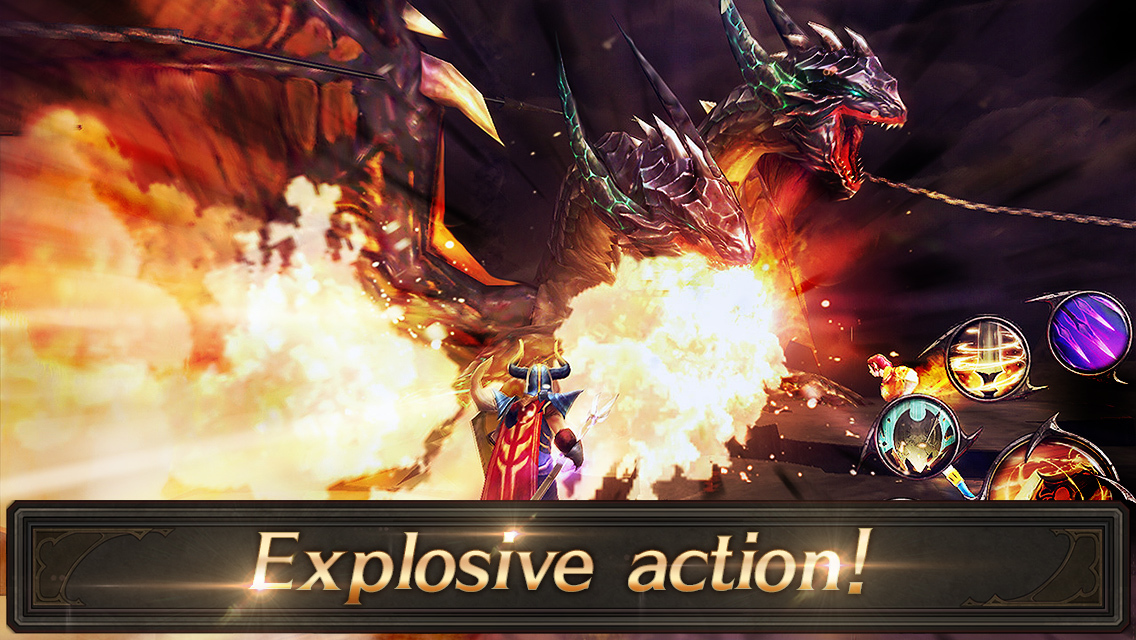 Darkness Reborn, Free Although the title smolders with generic rage, Darkness Reborn is a pretty fun little free-to-play game. The new update adds a character, the Mage, who perhaps unsurprisingly uses magic to mess with enemies and defend herself. Little by little, the cast is growing on this one, opening up new strategies and ways to play.
BattleLore: Command, $6.99 Updates can really run the spectrum. Some are not appreciated. Others are pretty neat. The best kind is the sort that significantly improves a game's appeal or overall quality. BattleLore: Command just got one such update. You can now play online multiplayer via Game Center, something the original game was practically begging for. As a cherry on top, the Locust expansion is now available for purchase as a $2.99 IAP. It adds new units and missions, along with new battlefields for multiplayer.
Chesslike: Adventures in Chess, $1.99 Here's an update that will be very appreciated by a small number of people. Chesslike's new update adds 14 new levels, which is good, and offline play, which is great. If that online requirement was keeping you away before, you might want to check this odd title out now.
Minion Rush: Running game, Free Okay, I've seen both of the movies, but I'll be honest with you: I can't tell the Minions apart, and I certainly don't remember their names. If you can and do, however, prepare to party, because Carl is now a permanent playable character, joining Dave who has apparently been the one specific Minion in the game this whole time? There's also a new BMX bike mini-game, another party to crash, and a special event running for April Fool's Day.
Cut the Rope Originalâ"¢, $0.99 You know, I'm a bit concerned about Om-Nom's blood sugar levels. The little fellow only ever eats candy, and each piece is, like, half the size of his head. Could you imagine that in real life? Well, if you want to help speed the little green monster to an early end, there are 25 new levels in the game as of last week. These levels introduce the new conveyor element, and it's pretty fun in a maddening sort of way. Naturally, this is paid content, so get your fingerprint/password ready if you want to dive in.
Tiny Realms, Free Social games tend to live or die based on having stuff for players to do at any given point they pop in. Tiny Realms has been feasting well, and it's time for it to poke another hold in its belt and expand. Real defenses can now go up to level 12, enabling you to create more powerful cannons, disruptors, and towers than ever before.
Temple Run 2, Free Hey, Easter is coming soon. Did you know? If you only keep track of holidays by app updates, Temple Run 2 is here to give you a heads-up. Collect Easter eggs, unlock bunny ears, and check out Guy Dangerous's new bunny suit. Aww, how adorable!
Blek, $4.99 Blek is a weird, fun puzzle game where you really have to think outside of the box. If you had a lot of fun with this game before, you'll be thrilled with the latest update. It adds 20 new levels, free of charge, while also another pass of improvements and bug fixes.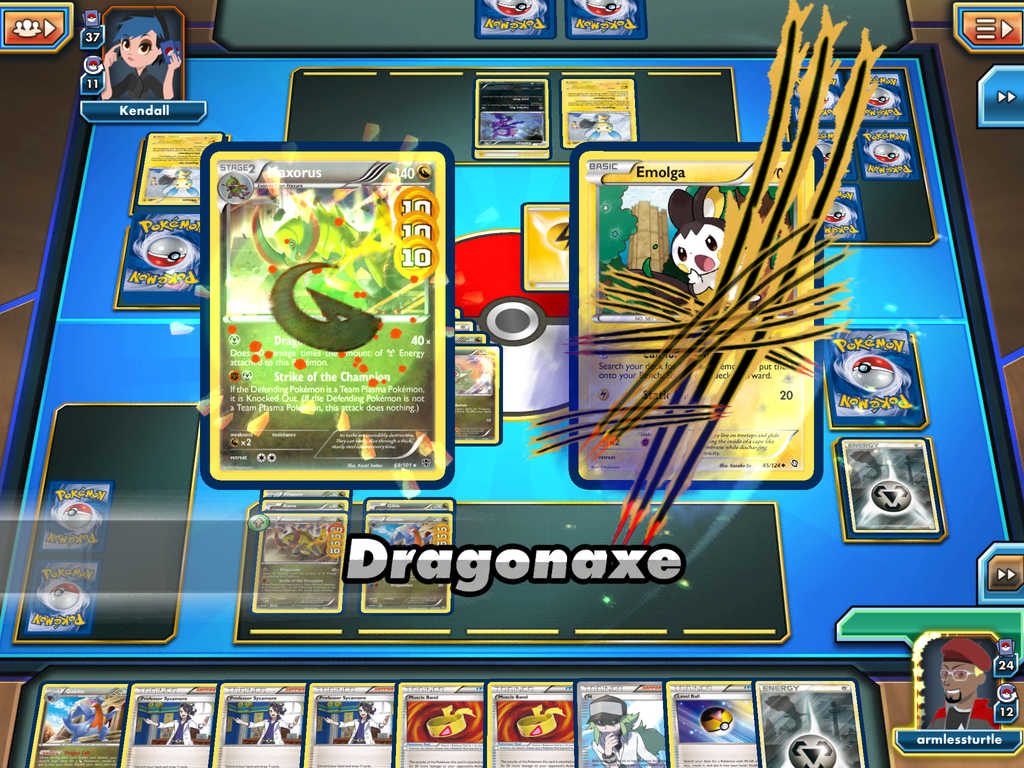 Pokémon TCG Online, Free Prepare for trouble, and make it double. Double Crisis, that is, the new expansion that's been added to the iPad version of the popular Pokemon Trading Card Game. There are also new daily challenges, and a number of improvements to the UI, shop, and presentation. It's getting there, slowly but surely.
Taichi Panda, Free Taichi Panda got a huge update with so many changes I can't possibly catalog them here. So instead, I'm going to tell you to check out its patch notes, only enticing you with the prospects of fox mages, deer chases, and Atlantis. Seriously, this was a very big update for a pretty fun game.
Zen Pinball, Free Zen Pinball makes an impressive attempt at the hotly-debated Update Mondays Most Spider-Mans Of The Week award, and in any other week it might have won the prize. That one pesky little table from Marvel Pinball ($0.99) that couldn't be bought in Zen Pinball now can be. Yes, it now does whatever a spider can, as long as that spider is limited to allowing you to buy and play Spider-Man Pinball in the main Zen app.
Sky Force 2014, Free The awesome Sky Force 2014 got updated last week with a few small but useful improvements. First off, finding new cards is easier than ever with the luck adjusted slightly in the player's favor. There's also the new Vibra feature, and a better iCloud save. I still love this game a lot, even if that title is starting to feel a little, I don't know, last year? They should rename the game Sky Force This Year. Then it would always be okay!
Subway Surfers, Free Man, these kids must have a bananas travel budget. They're off to France this time to ride the rails of the Paris subway. As usual, there's a new character, a new board, and a new outfit. There's also an Easter egg hunt going on right now to celebrate the upcoming holiday.
Blokshot Revolution, Free Two new music tracks, a crash bug fixed, a shiny new icon, and some improvements to the pause option. A simple yet sweet update to a simple yet sweet game.
WWE Immortals, Free Man, how about that Wrestlemania last night, right? Can you believe what happened? Okay, so I'm writing this before Wrestlemania, but you're reading it after. That's weird. Whether you're in the distant past, the kinda distant past, or the present, the new update for Immortals has you covered. Macho Man Randy Savage OH YEAH makes the scene, along with the Texas Rattlesnake himself, Stone Cold Steve Austin. There's also some special Wrestlemania 31 gear up for grabs during the event the game is running at the moment.
Imps in Tokyo, $1.99 Imps In Tokyo delivers a crowd-pleasing first update that includes alternate controls, difficulty balancing, the ability to play your own music during the game, and more. You can now play with a virtual stick or even an MFi controller, and the ability to skip cut-scenes has been added as well. I love seeing these kinds of updates that directly address community feedback.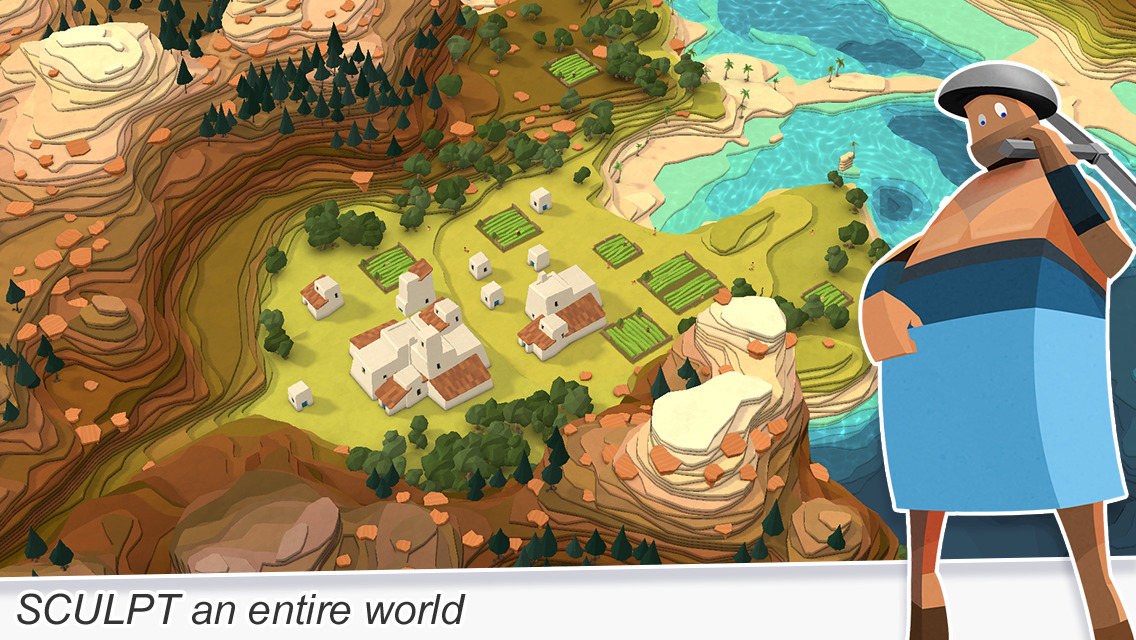 Godus, Free All of our readers who love Godus will be happy to hear that it finally got its sixth big update. This one adds magical chests that you have to seek out around the world. Inside each is another broken promise. Just joking, there's actually story and lore inside! See, that's how you manage expectations, Mr. Molyneux. Oh, there are some bug fixes here, too.
Crusaders Quest, Free Crusaders Quest has two new heroes to play with. Isabel the Warrior summons spirits that deal heavy physical damage, and not one word of that makes any sense at all, but okay. More logically consistent is Necron the Wizard, who commands an undead army. Hey, Isabel, you're supposed to hit things yourself. Hey, Isabel's summoned spirits? You can't physically hit things. You're just dumb ghosts. Yeesh.
Diamond Digger Saga, Free So, yeah, King basically updated everything this week. Diamond Digger Saga, also known as the King game no one plays, or at least would be were that title not eternally held by Papa Pear Saga (Free), gets 20 new levels based around volcanic settings. Watch out for lava, it's not something you should put in your mouth.
NBA JAM by EA SPORTSâ"¢, $4.99 After the iPad version of NBA Jam got a much-needed update last week, I guessed we wouldn't be waiting long for a similar update to hit the iPhone version. I guess I was on fire with that one, because here we are. Updated rosters, iOS 8 and iPhone 6 family compatibility, all that good stuff. I'm glad this one didn't fall by the wayside, it's really fun.
MARVEL Spider-Man Unlimited, Free Taking home the coveted Update Mondays Most Spider-Mans Of The Week award, Spider-Man Unlimited's latest update adds Spider-Man's real best villain Doctor Octopus to the mix. Yeah, come at me, Goblin fans. Venom fans, everyone is laughing at you. The main menu's been redone, and there's a new underwater lab to go with the new villain. Of course, there are also a bunch of new Spideys in there, including Superior Venom and more.
Silversword, $3.99 If you're craving a good, old-fashioned 1980s-style RPG on iOS, it's hard to find much better than Silversword. It's pretty amazing to see a paid app supported so well and for so long. The latest update adds several things, including dimming the lights according to the strength of your light source, a new item level system, the ability to send loot directly to the bank vault, and more information in the game's robust compendium.
rop, $0.99 rop is a game with a cool concept, but the bugs have been something else. With this latest update, most of the nastiest problems appear to have been sorted. Let's hope people give the game a second chance at a first impression.
.Decluster, Free The manic bullet hell shooter .Decluster gets an update that adds Game Center support to the game, while also changing the icon a little bit. A little update, but support for leaderboards can go a long way in a game like this one.
That about wraps it up for last week's significant updates. I'm sure I've missed some, though, so please feel free to comment below and let everyone know if you think something should be mentioned. As usual, major updates will likely get their own news stories throughout this week, and I'll be back next Monday to summarize and fill in the blanks. Have a great week!