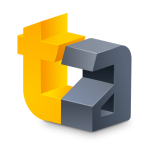 Unfortunately, radical Radical billionaire Mike Meade has fired Brad Nicholson as his body surrogate, so we're back to normal episodes of the podcast- As if that is ever possible. This week has been pretty crazy from an overall story output perspective, so we're kind of scatterbrained and recording late in the day. But, I'd argue those circumstances make for the best podcasts. Also, we get Mike's predictions for Wrestlemania, as we all agree Brock Lesnar just has to retain the title- Especially with a phatty-boom-batty three year contract under his belt.
Don't forget to shoot us emails with any questions, feedback, or anything else relevant or irrelevant to [email protected]. We read 'em all, even if they don't make it into the podcast. As always, you can listen to us with the links below… And if you like what you hear, please subscribe and/or drop us a review in iTunes. Much appreciated!
iTunes Link: The TouchArcade Show
RSS Feed: The TouchArcade Show
Direct Link: TouchArcadeShow-198.mp3, 84.8MB
Oh also, if you're interested in sponsoring either of our podcasts, we've got ad packages that can fit any budget. Shoot an email to [email protected] for more information.