I love that True Skate ($1.99) has burst onto the scene of real-life skateboarding culture, first with its partnership with Street League Skateboarding which began last June and has resulted in 5 downloadable SLS parks being added to the game, and now with the legendary Skatepark of Tampa which is now available as a downloadable course ahead of the 21st annual Tampa Pro contest that's being held this weekend.
The Skatepark of Tampa (SPoT) opened in 1993, right around when I began skateboarding, and year after year the Tampa Pro contest was always "the" preeminent contest for both professional and amateur skateboarders. With crowds of spectators jam-packed around the borders of the park erupting in cheer when amazing runs or even single tricks went down, there was an incredible energy and intimacy at the SPoT during those competitions. Sort of like with the SLS courses, it's a trip to be rolling around in the virtual SPoT inside of True Skate. It's such an iconic park. Here's a couple of screens showing what it looks like in-game.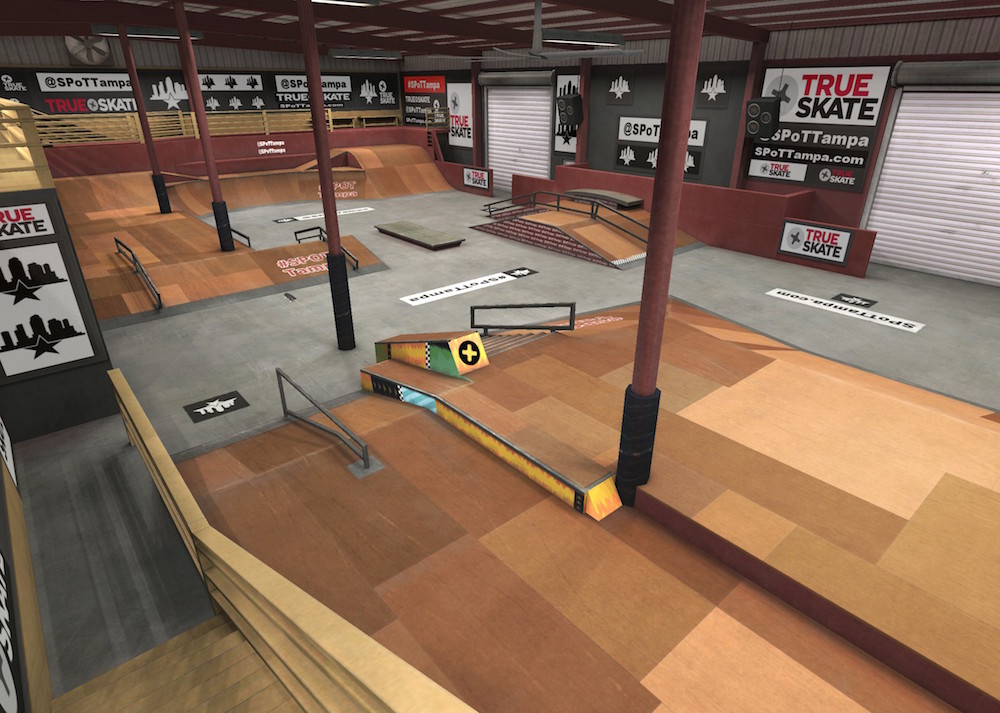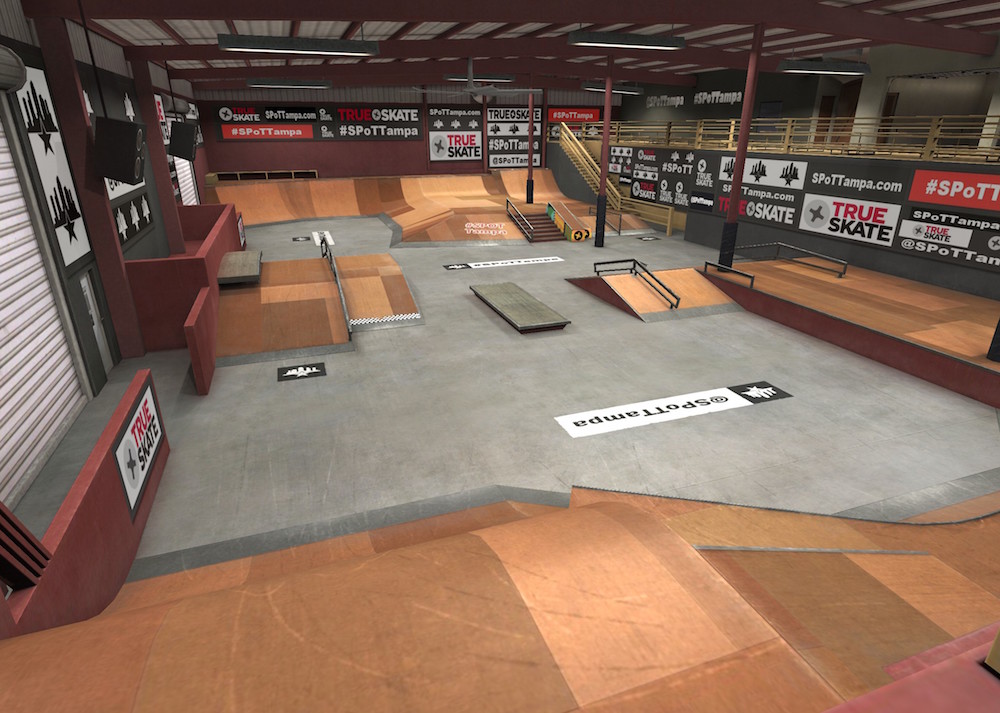 Like all the DLC parks in True Skate, the SPoT will run you a whopping 99¢ to download. I of course bought it instantly and am enjoying it a ton, not just because it's a cool real-world park but also because it's filled with a lot of neat obstacles that are fun to skate in the game. Also, although we touched on it very briefly earlier this month, the last True Skate update added a brand new original park called The Valley, and I just wanted to make it clear that this park is amazing. Between that and the SPoT park, I have many, many hours of virtual skating ahead of me for just a couple of bucks. So be sure to check out True Skate and its latest downloadable levels, and if you want to watch the Tampa Pro competition this weekend just hit up StreetLeague.com for details on how to do that.