Starting in June of last year, Halfbrick began an aggressive updating schedule to one of their oldest and most beloved games, Age of Zombies ($0.99). Arriving about every month on average, these updates added new content and features that injected new life into a game that was originally released way back in 2010, and long-time fans like myself couldn't be happier to see a classic getting some loving.
Then, around Halloween time, Halfbrick released the biggest update to Age of Zombies in its entire 4 year existence, adding the finale to the new chapters they had been adding (yay!) and giving the game a massive visual overhaul with new 3D graphics (boo!). As you can imagine, for a game that displayed a ton of personality through its pixel art characters, the new 3D character models were not well received. I mean, I wasn't going to like delete the game over it or anything, but I vastly preferred the original art style compared to the new 3D one, which just looked kind of generic.
The good news is that Halfbrick took that negative feedback into consideration, and in the game's latest update, the original 2D art style has returned in all its two-dimensional glory. Huzzah! If you somehow missed the whole 3D thing, here's a couple of comparison screens. The 3D is on the top, and the original and newly-restored 2D is on the bottom.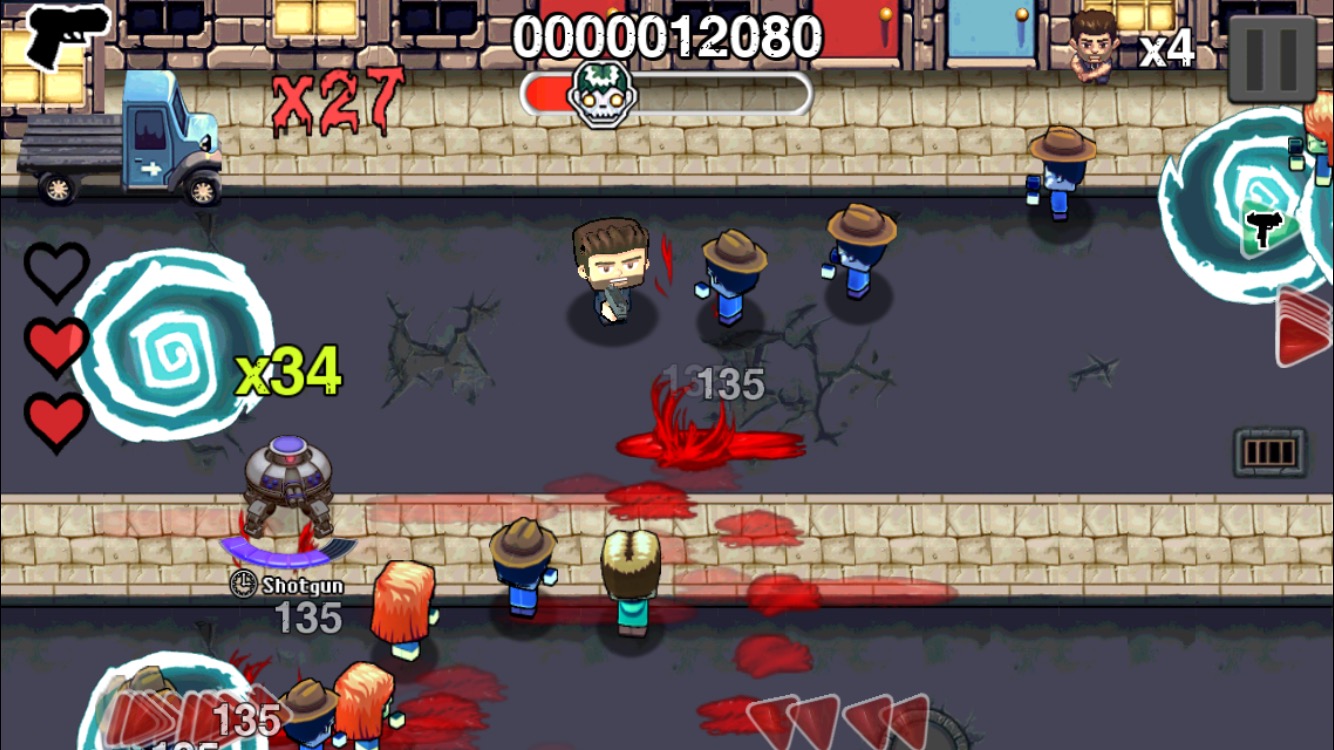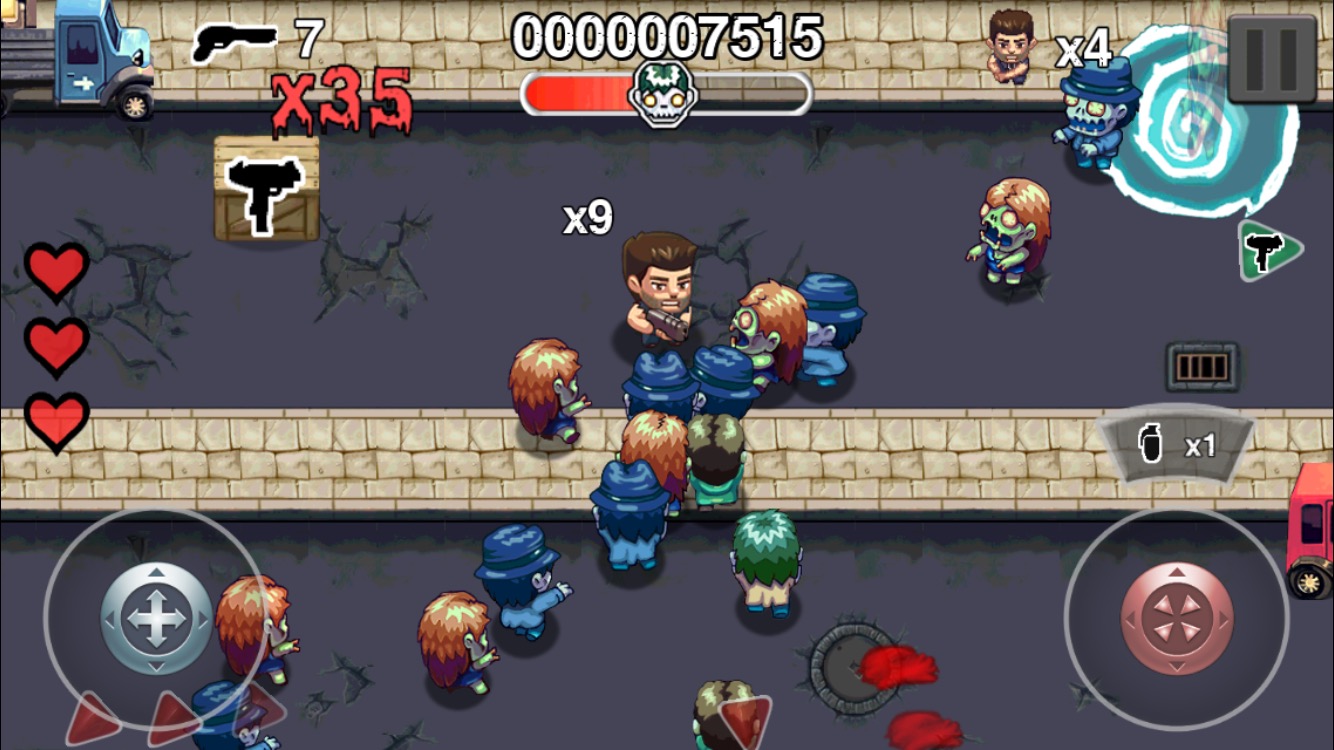 So, what do you think? Did you like the new 3D look or are you happy they've restored the original art style? Interestingly, there doesn't seem to be any sort of way to toggle between the art styles, so if you did prefer the 3D you're kind of out of luck now unless you don't update. Also, the original reason Halfbrick added the 3D models was so it would be easier to add new content to the game going forward. It's way less work creating a 3D model than it is creating all the different sprites needed to create a 3D-like effect in 2D. So, now what? Hopefully they aren't axing any plans of new content because of this. At any rate, if you turned sour on Age of Zombies because of the new art style, you should run on over to the App Store and grab this latest update.