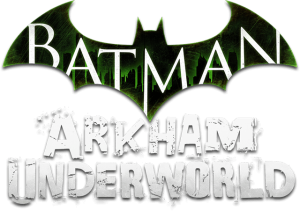 Turbine, the developer making the desktop MOBA based on the Infinite Crisis comics, has today announced a new game heading to the App Store called Batman: Arkham Underworld. According to the game's official website, it sounds like Arkham Underworld will be a base-building and raiding multiplayer game in a similar vein of Clash of Clans (Free). The description states, "Build your hideout, then recruit and train an army of henchmen to do your bidding. Command iconic super-villains from the Batman: Arkham universe, including the Riddler, Harley Quinn, Killer Croc, and others. Grow your criminal empire and then crush your enemies to earn loot and respect." I'm speculating, but that sounds pretty Clash of Clans-y, no?
Given the extreme popularity of Clash of Clans, it's not surprising to see a big brand like Batman: Arkham wanting to get in on that action for a mobile release, especially with the next big console and PC entry Batman: Arkham Knight coming this summer. However, in the past, Warner Bros. and DC have teamed up with NetherRealm Studios and produced stripped-down fighting games to tie in with the Batman console releases, specifically Batman Arkham City Lockdown ($5.99) and Batman: Arkham Origins (Free). Seeing as NetherRealm is currently busy with a new Mortal Kombat mobile game, I guess it makes sense they tapped Turbine for this latest project.
Full details have yet to be released regarding exactly what Batman: Arkham Underworld will be, but if you're interested you can sign up for the beta over at the game's website.
[Eurogamer via Skeuomorphic on Twitter]