One of the coolest things about GDC is when random games pop up that you totally didn't expect. So far the surprise is an iOS version of Golden Tee. If you've never heard of Golden Tee before, it's that golf arcade game that's in basically ever bar on the planet. The game as we saw it was super early, so they weren't into us shooting video, but we do have a photo to prove it exists: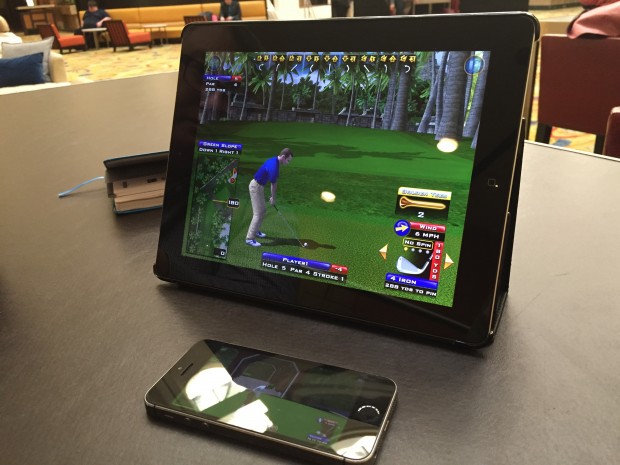 Golden Tee for iOS uses the same control scheme as the arcade game, but you basically use the touch screen instead of rolling a track ball around. Of course, if you're not a Golden Tee wizard, you can always just do the standard back and forth swipe to do some basic golfing. They've got plans for some cool integration between the arcade machines and the mobile version too, so if you've already got a Golden Tee player profile you'll be able to bring all your stuff over to the app.
Golden Tee is currently in closed beta and they're shooting for a summer release.