Last Friday, we had something of a new situation for the TouchArcade forums. TouchTen Games, the developer behind the upcoming Target Acquired, made the game's composer, Manami Matsumae, available for a brief "Ask Me Anything" in the game's thread. Matsumae's name may not be well-known, but her work most certainly is. She was the composer on the first Mega Man game, UN Squadron, Magic Sword, and other classics, and has made a recent return to video games, contributing tracks to Mega Man 10, Shovel Knight, Mighty No. 9, and more. Before the "Ask Me Anything" got under way, I had the opportunity to have a brief chat with Matsumae-san about her work with Target Acquired.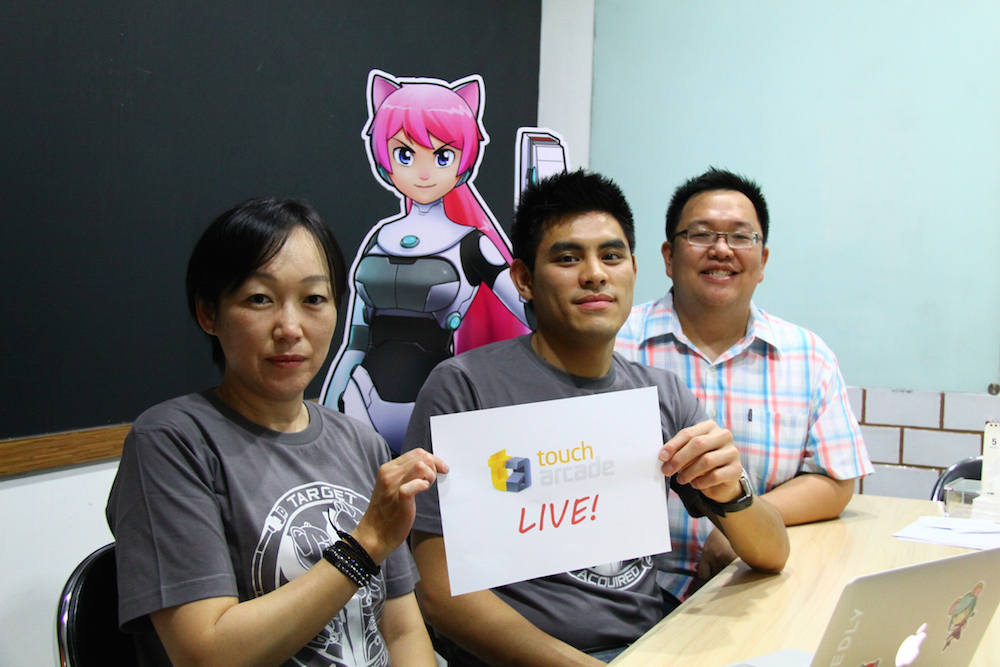 I first asked her how she came to be involved with Target Acquired. After all, it's an indie game from a relatively small Indonesian studio. As it turns out, it was simply a matter of TouchTen's CEO Anton Soeharyo contacting Brave Wave Productions, a label that represents Manami Matsumae and many other Japanese game composers. Brave Wave put Matsumae in touch with Soeharyo, and things went from there. Initially, she says, she was contracted for three songs, but after the tremendous success of the game's Kickstarter, TouchTen requested an additional three songs from her, bringing her total contributions to six. The first Mega Man game only had a few more tracks than that, so that's definitely a lot of music to look forward to.
Since Matsumae has been involved with video game composition since the 8-bit era, I thought I'd ask her a few questions about how things have evolved since then. Specifically, I wanted to know if she had a different approach to composing music for mobile games compared to other types. She answered that the only real difference has come from advancing hardware allowing her more freedom. Since Target Acquired is an endless runner instead of a stage-based platformer, I followed up by asking if she did anything differently due to the nature of the genre. She answered that her fundamental approach to composing music for that type of game wasn't substantially different. I'm guessing an action game is an action game from a composer's point of view!
So what actually inspired the main theme of Target Acquired? According to Matsumae-san, when she saw the art for main character Yura Anders, it reminded her of popular manga and anime Lupin The Third's Fujiko Mine. She thought of a sexy, stylish character and wanted a theme that would go with that motif. I can't say I had guessed that at all beforehand, but knowing that answer, you can certainly hear some stylistic similarities.
After this, the topic turned to more general questions about Matsumae. I wanted to know what tools or instruments she uses to create her music. She said in the forum thread that she uses a synthesizer to make the music, and then chooses the instruments based on the theme of the game. As for her tools, she uses Cubase Sequencer to input the data, and for sound sources, she uses HALion5 and Kontakt4. She notes that every composer has their own ways of doing things, though.
Since she's been working with games for such a long time, I wondered about what kinds of games she liked. I was particularly interested to know if she had any mobile games that she really enjoyed. Unfortunately, she doesn't play very many mobile games. She said that she's not very good at action games, mentioning that she needed a debug mode added just to play through Mega Man 1 to do her work, but she does enjoy strategy games like Fire Emblem, Advance Wars, and Shining Force. That answer kind of surprised me, since so much of her music comes from fast-paced games like Target Acquired. It's nice to see she has great taste in strategy games, though!
Fans of her game music surely noticed that Matsumae seemed to have disappeared from the business for several years before making a comeback. I was curious as to why she had taken a break from video games and what brought her back. The answer lies with one of her other very important jobs, that of being a mother. She said she had to cut back on her work so that she had more time to assist her son in preparing for junior high school. I'll just note here that in comparison to North America, entering junior high school in Japan is actually a major life event for young Japanese, and often requires passing entry exams and so on. My son's just finishing up junior high school here, so I can certainly understand the reasoning here. As for why games were the ones to get cut rather than her work in other media, she said it was because making music for games is more intense and difficult. Once her son was taken care of, she was approached by Yacht Club Games for Shovel Knight and Comcept for Mighty No. 9. It turned out to be lucky timing, and after that, many more projects started to come in.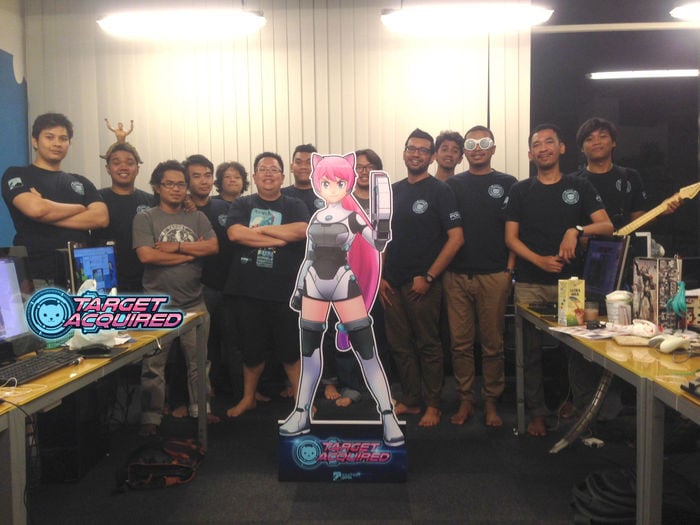 With Target Acquired being her third mobile soundtrack after the puzzle game rainblocks (Free) and the upcoming Qubot, I asked Matsumae if we could expect to hear more of her music in future mobile games. Mobile has huge future potential, she said, and it's a great device to make games for, so she hopes to have more opportunities to work with mobile in the future, along with other types of hardware. She signed off by saying she worked very hard on Target Acquired to make all six songs as cool and catchy as possible. She hopes everyone enjoys playing the game and hearing the music she created.
As I mentioned in the opening, Matsumae-san also answered some of the question posed by our forum members. You can check the thread out to see everything, including her favorite game of all-time, her favorite music, and some extra information about how she makes her music. We haven't done this kind of format at TouchArcade before, and the time zones were a bit out of synch with North America, so it's not a huge "Ask Me Anything", but it's still worth a read.
I'd like to thank Manami Matsumae for her time, Anton Soeharyo of TouchTen Games for setting up the interview, and Alex Aniel of Brave Wave Productions for facilitating everything. If you're interested in hearing more of Matsumae's music, you can check out the albums In Flux, World 1-2, and rainblocks on iTunes or Brave Wave's site. The first two are compilations featuring original tracks from Matsumae and many other musicians, while the third is the soundtrack of the first mobile game she worked on.