Hello everyone, and welcome to the week! It's time once again for our look back at the noteworthy updates of the last seven days. It's been another big week of updates, with the expected tons of holiday stuff and a few major updates that have nothing to do with the season. Warm up the cocoa, this is another big list like last week. Of course, you can keep an eye out for updates yourself using AppShopper Social (Free), the watchlist in the TouchArcade app (Free), or by participating in the TouchArcade forums, but this weekly summary is here to fill in the things you might have missed. Let's dig in!
Angry Birds Seasons (Free) hits with a new holiday episode containing 25 new levels. This is a Finland-themed episode, and it includes a new character, Terence's Finnish cousin, Tony. Terence is the big red one, if you aren't on a first-name basis with the birds like I am. You really have to check this update out, it's Finnish as heck. Teemu Selanne would approve, I'm sure.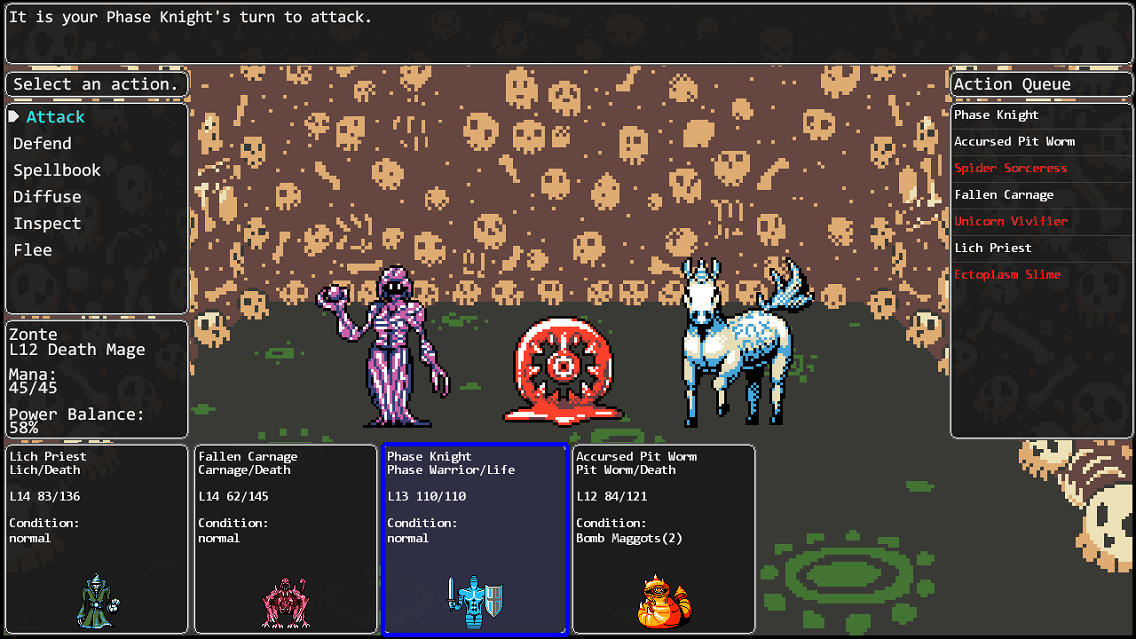 Siralim (Free) is one of those games that started off great and just keeps getting better. The 1.2.0 update that dropped last week is a huge one. There's frankly too much to list here, but the highlights include new Daily Realms that give a sort-of-kind-of multiplayer aspect to the game and new random Battle Events to spice up your fighting. Also, you can now dye your monsters different colors, creating fashion faux-pas formations that will have your enemies running for the hills. You can check out a full list of changes here.
Sonic Jump Fever (Free) joins the Christmas party with a limited time event similar to the Halloween update. While that one gave you the chance to unlock Shadow The Sharkjumphog by collecting pumpkins in Fever mode, this time you can play as Silver The Whyhog, collecting presents in order to keep him. Who are we going to get for Easter, Boom Knuckles?
Angry Birds Star Wars 2 (Free) is the second Angry Birds game to get a new batch of levels last week, wth 32 new stages based on Geonosis and Mustafar. You might remember those places if you haven't had a lobotomy to remove all memory of Attack Of The Clones like I did. There are also 16 new Master Your Destiny levels to test your skills on.
Vigil RPG ($1.99) is a really cool, streamlined RPG, and as you can read in my review, I really enjoyed the game. It's getting great post-release support, and the latest update includes a couple of changes to certain enemies to make them a little easier to handle, and a tricky new achievement to hunt down.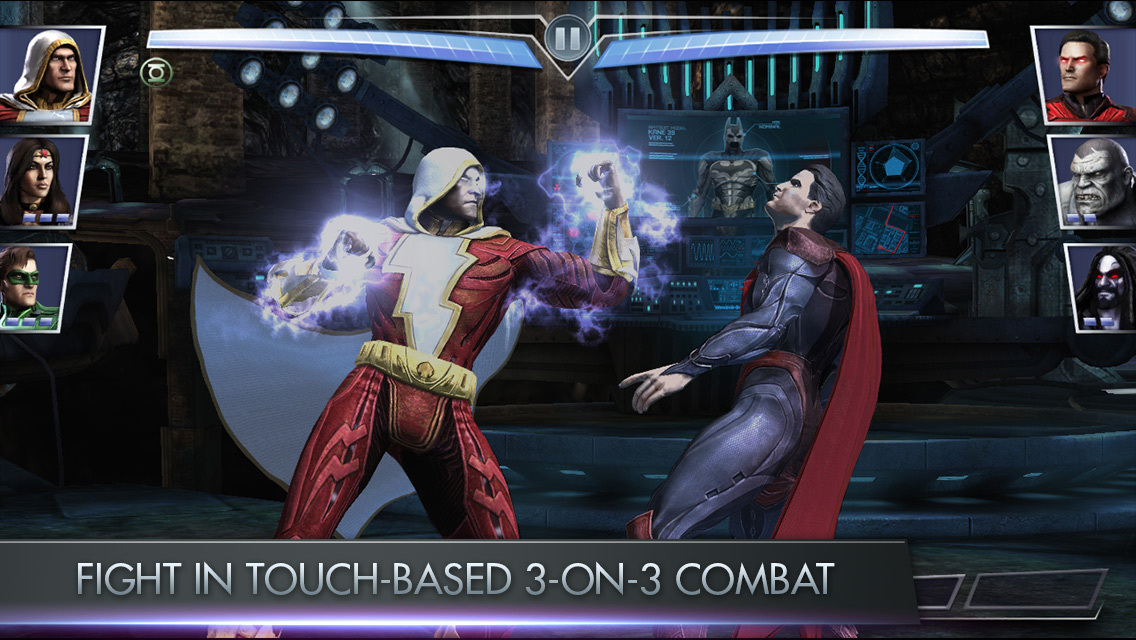 Injustice: Gods Among Us (Free) received its regular update to add support for upcoming character challenges. It looks like the next set of characters we're getting includes Godfall Superman, Animated Batman Beyond, and Mortal Kombat X Scorpion. They've also added new booster packs including one that gives you a chance to snare some of the hardest to obtain characters in the game. I should also mention that they're holding a Player Appreciation month in December, with new goodies to check out every day. It's just amazing how much support this game has gotten over the years, and there's still plenty more to come, it seems.
Canabalt ($2.99) is a true classic, and it's good to see it still gets some update love when it needs it. Last week's update brings full native support for the new iPhones, along with a few fixes to make sure everything works nicely under iOS8. Under the hood, the game's engine has received a pretty substantial rebuild to make it easier to keep updated, which although invisible to players now, will certain yield benefits in the future.
Worms 3 ($0.99) is getting into the Christmas spirit with a new look for the holiday season. Generally speaking, I doubt many people would want worms anywhere near their Christmas turkey or pudding, but I bet these little guys will be welcome at many a holiday table this season.
Scribblenauts Remix ($0.99) is always really good about keeping up with the holidays, and it's once again time for Maxwell to don his Santa cap and celebrate the season in a special holiday playground. Sure, it's the same old playground from previous years, but Christmas is about traditions, right?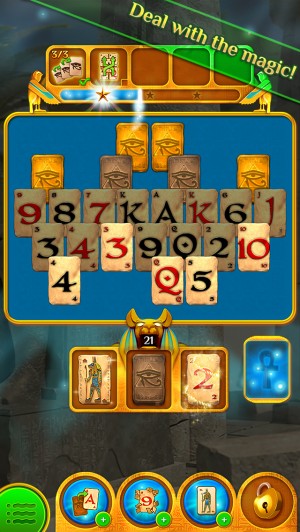 Pyramid Solitaire Saga (Free) breaks up the holiday updates with a fresh shovel full of sand. King has added a new episode with 15 new stages to try your luck on. I find this game to be perhaps the most fair of King's games, but it's still pretty tough to crack at times. The latest batch of stages has a few really nasty ones in it, so it should hold fans over through the end of the year.
Super Monkey Ball Bounce (Free) might not be the most original game, but I'm sure many people are enjoying its mix of monkeys and Peggle well enough. There's more of it to enjoy now with a new world added in the latest update. The new world holds 34 new stages to clear, and if that's not enough, Daily Challenges have been added to keep you coming back.
Metal Slug Defense (Free) is one of those games that had me instantly skeptical. Let's be honest, it's rare for a classic property shoehorned into a F2P game in a different genre to work out terribly well. Somehow, this game is actually pretty awesome. Best of all, SNK's been diligent about frequently updating it with new stuff. The latest update offers new areas, units, and special missions. It also squashes a few bugs while it's at it.
The Hobbit: Kingdoms Of Middle-Earth (Free) is understandably getting ready to ride the wave of the sixth, and almost certainly final, Peter Jackson movie based on the Lord Of The Rings universe. A new area, Lake-town, has been added to the game, and it brings with it a new campaign chapter, new heroes and resources, and a few bug fixes and UI improvements.
Neon Shadow (Free) went a whole year without any updates, but now that one's arrived, it's a pretty decent one. Five new maps, two new gameplay modes, and the additon of bots collectively make a good argument for firing up this fast-paced FPS again.
The Simpsons: Tapped Out (Free) is another one of those games that makes sure to jump on each and every holiday, with Christmas being sort of its prom, I guess. There's a big event playing out right now where you can get new Christmas-themed buildings and items, as well as a few special new characters, like Ice Princess Martin. I haven't seen the show in about seven years, and I don't mind saying that Martin done up like Elsa from Frozen is not something I want to know the back story behind.
World Of Tanks Blitz (Free) knows that nothing says Christmas quite like rolling tanks over your enemies in a winter wonderland, so its latest update adds a snowy winter map for you to play on. Along with a few other tweaks, the biggest thing in this new update is that the Brits have joined the action with 10 medium tanks. My son's a huge fan of World Of Tanks and let me tell you, he's been griping about the British tanks not being in there for months now, so it's good to see old Centurion join the party.
Plants Vs Zombies 2 (Free) is celebrating Feastivus in style this year with a new special plant, winter hats, snowball fights, and a whole bunch of holiday-themed events rolling out over the next couple of weeks. You would think all the snow and cold would put a nature-enforced ceasefire on this terrible, long-standing rivalry, but I guess the hate between plants and zombies knows no bounds.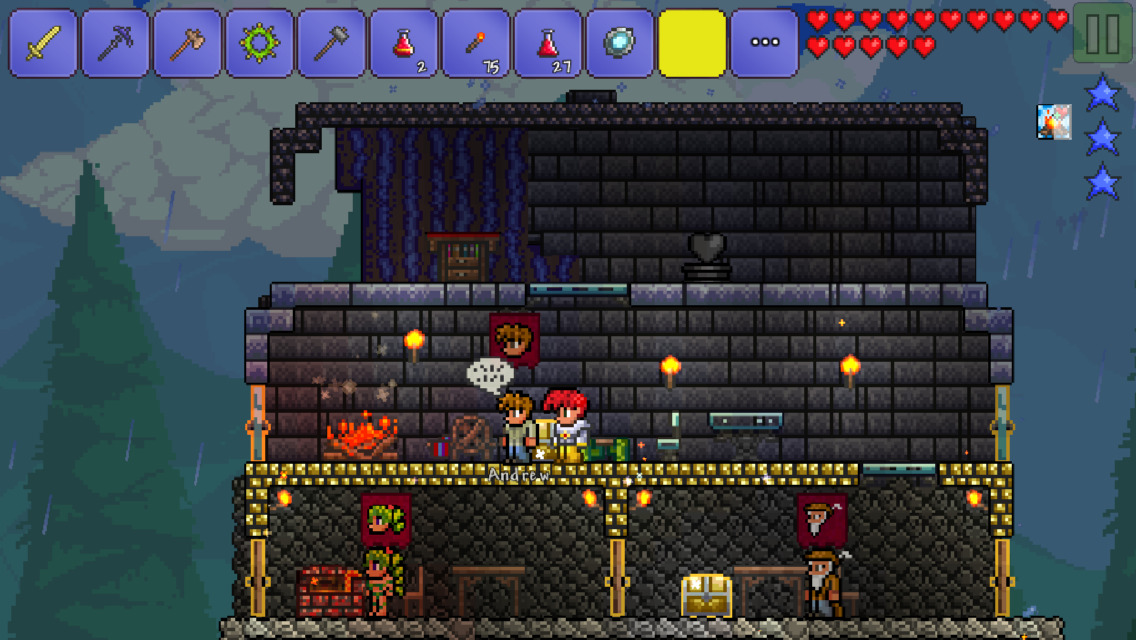 Terraria ($4.99) got a really, really big new update. You can read all about it by visiting our write-up here. I don't have too much else to add except to say that it's pretty remarkable how much content games like this and Junk Jack X ($4.99) have to offer. If I were a kid nowadays my homework would literally never done, ever.
Card Wars – Adventure Time ($3.99) dresses everything up for the holidays in sweaters. Sure, why not? There are a bunch of new cards to earn, and special prizes for logging in each day. Most of them involving sweaters, actually. Floop The Pig has never been so gaudy and festive!
This Is Not A Test ($1.99) is a really neat gamebook comic that underwent kind of an ugly F2P conversion a while back. While its heart was in the right place, adding a life system with timers to a game where instant death lurks around every corner was a misfire that left customers who paid for the game feeling pretty raw. Well, the latest update takes the ill-advised life timers out, and as a little make-up present, the size of the app has been significantly reduced.
Family Guy: The Quest For Stuff (Free) joins the many other F2P city builders in donning its Christmas colors. You can earn Santa by making presents in Santa's Workshop and delivering them to the Quahog residents who made Santa's "Nice" list. I'm going to presume that doesn't include Quagmire. Or Peter, for that matter.
Well, that's about the lot for last week's significant updates. I'm sure I've missed some, though, so please feel free to comment below and let everyone know if you think something should be mentioned. As usual, major updates will likely get their own news stories throughout this week, and I'll be back next Monday to summarize and fill in the blanks. Have a great week!