A little more than a year ago, id Software updated two of their old iOS ports–Doom Classic and Rage HD– with 4-inch widescreen support and support for Apple's then-new iOS 7 software. Both games had quietly disappeared from the App Store at least a month prior to the updates, which was scary for me as I'm a massive fan of the Doom iOS port. I was delighted to see them return with updates, and hoped that id might see fit to update some of the other games in their iOS catalog.
Well, over the summer, Wolfenstein 3D Classic ($1.99) was also quietly taken down from the App Store. My first thought was "I hope they're doing for Wolfenstein what they did with Doom and Rage!" Well guess what? That's exactly what they did, as just yesterday Wolfenstein 3D Classic returned to the App Store with iOS 8 and widescreen support. Even the lite version of Wolfenstein has received the same love.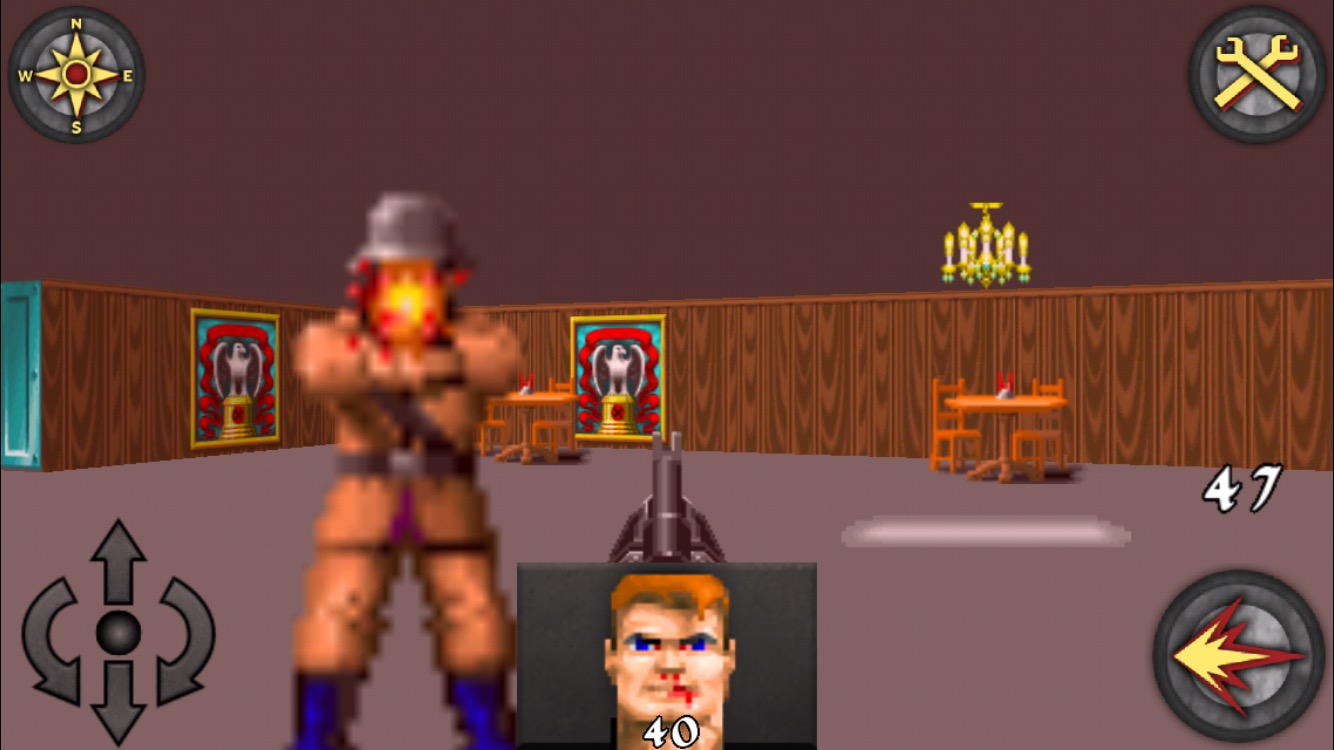 Both Wolfenstein 3D and Doom are absolute classics and the granddaddys of the first-person shooter genre. Their more simplistic nature also means they work incredibly well on a touchscreen, and I've always loved having portable versions of each with me at all times, just in case the urge to blast some Nazis or hell demons struck while on the go. I'm very happy that both are in good working order now. I guess all that's left for me to beg id Software for is iOS ports of Doom II and Quake, and I can die a happy man.