It's a huge Wednesday night full of new iOS games which have just gone live in the US App Store. The biggest release of the week is definitely XCOM: Enemy Within, which is a very welcome addition to iOS as the original was nearly flawless on mobile. There's also quite a few things which I've been anticipating for a long time now, like Framed, Crystal Siege, Random Heroes 3 and Space Age. There's also several games designed specifically to work with Chromecast, which is pretty interesting. Anyway, now you know what I'm psyched for, what will you guys and gals be picking up?
---
Agent, Run!
iTunes Description
Agent, Run! is an unconventional runner game with innovative gameplay mechanics. Let obstacles explode and clear the way for our agent with a swipe of your finger.

Unlock 4 different levels and fight your way through the island with funny gadgets like jetpacks and bazookas. Save the world by destroying the evil doomsday machine!

Worldwide online leaderboards, plenty of missions and challenging achievements are waiting for you! Get the fun, fast paced action 2D side-scroller based on finger gestures and awesomeness now!
Forum Thread: Agent, Run! – by Agent, Run! OG
---
Airline Director
iTunes Description
Airline Director is an airline management game.

Your goal is to build your airline into a global player in the airline business.

Can you make it as an Airline Manager?
Forum Thread: Airline Director – Airline manager game (by Jovaga)
---
Annoying Cab
iTunes Description
This is probably the funniest cab that you ever take!

Your goal is very simple! Text the answer as fast as you can for the annoying taxi driver, or he will kick you out of the cab!
Forum Thread: Annoying Cab (by Pine Entertainment)
---
Arc & Ani – The Crystal Clearing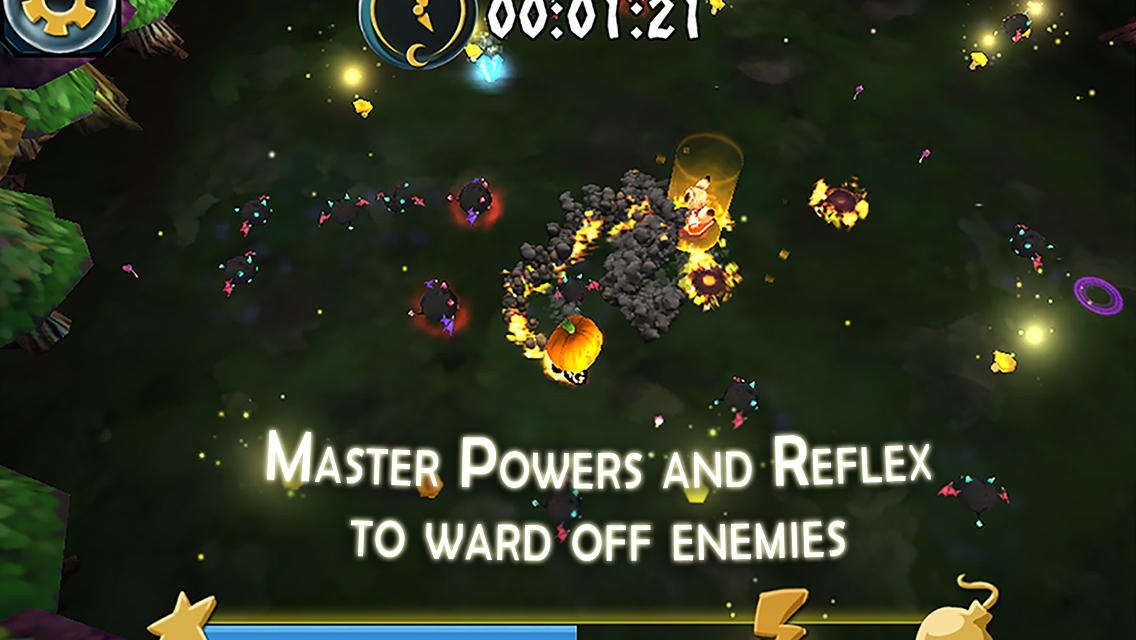 iTunes Description
Use Arc's elemental powers to protect Ani from the forest creatures. Tilt your iOS device to run around with Arc and to use his abilities. Compete against your friends to see who can protect Ani for the longest time. Unlock achievement items and customize Arc with hats, helmets, suits and powerful abilities! Turn up the volume and enjoy the awesome music that flows through the day and night scenes of this magical world.

Remember, this is an accelerometer-based game, so you have to master the tilting motion of the device in order to achieve higher scores. Thanks for playing and have fun!
Forum Thread: Arc & Ani – The Crystal Clearing (by Victor Lau)
---
Billy's Goat
iTunes Description
Oh no! Billy Bob's lifelong pet goat, Skittles, has been chosen as a sacrifice for his majesties dinner! The guards just took him right out from under his loving nose!

Billy Bob is heartbroken! And in his heartbreak he has discovered a power from within – a bow and arrows, and the amazing ability to hit every target without even looking straight! He's already made it to the King's Castle in his heroic quest to save his lifelong pet!
Forum Thread: Billy's Goat (Infinite Runner, Action/Comedy) By: Avert Studios
---
Blitz Racing
iTunes Description
One of the best car racing + shooting games with an arsenal of powerful sports cars and lethal weapons.

HOURS OF ENTERTAINMENT with 8 Race Courses, 9 Attractive Cars, 3 Race types and 7 Championships.

Attack opponents with Homing Missiles, Rockets, Machine Guns and Laser Mines. Use Energy Shields and Nitro Boosts to your advantage.

Race Cars in Death Race / Kart Race Style.
Forum Thread: Blitz Racing (By Sudhir Singh)
---
Build an Empire
iTunes Description
Build your own empire and lead your people through centuries and epochs to its true greatness!
The game combines a deep strategic gameplay and simple controls. With just a couple of gestures you can build, fight and innovate.
Which way you'll choose to become the first on the continent? Will you build armies or construct schools? Will you live in war or will you seek peace with your neighbors? Seizure of lands or rapid scientific development?
Whatever you'll choose, your path will not be easy. But it's your time to decide.
Forum Thread: Build an Empire (by PlayStorm)
---
Connect 4 Quads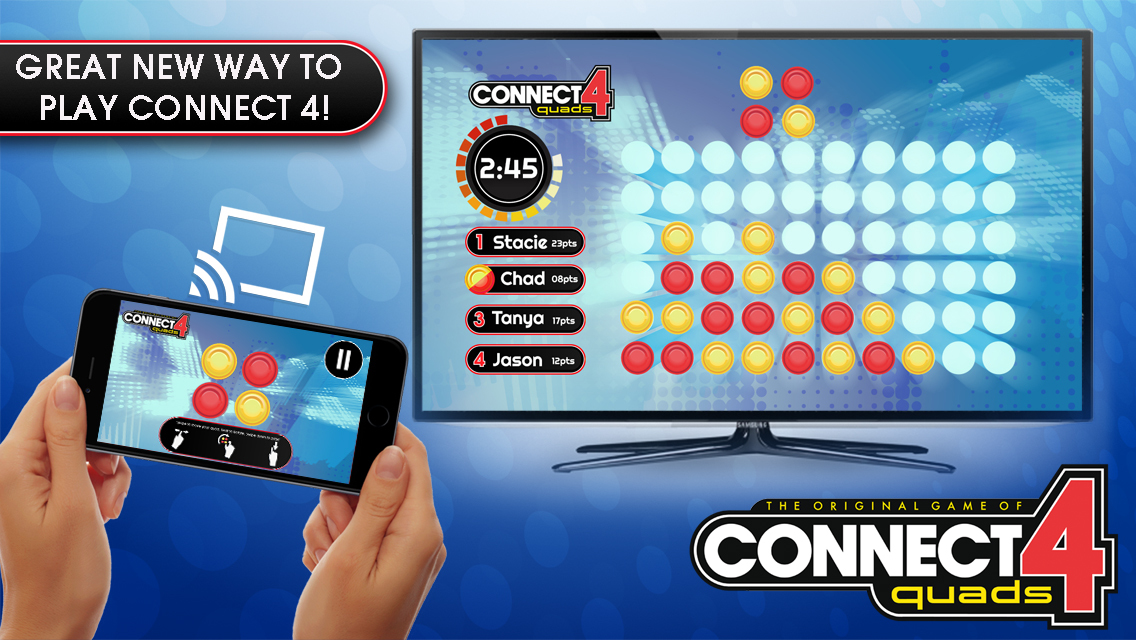 iTunes Description
Play the CONNECT 4 game a whole new way with CONNECT 4 Quads for Chromecast!

This fun, fast paced version of CONNECT 4 has all the checker-stacking fun in a totally new game!

Use your iOS device to connect to a TV with a Chromecast device. Line up your "quad" to make as many four in a rows as possible. Be the player with the most points at the end of the game to WIN!
Forum Thread: CONNECT 4 Quads (by Hasbro, Inc.)
---
Crystal Siege HD
iTunes Description
A stunning Tower Defense and RPG hybrid with incredible attention to detail.

Control your avatar and engage head-on with gruesome monsters while summoning defensive towers – or choose to observe the fight from a distance and support your towers with mighty spells. Your best strategy will completely destroy the demonic horde.

Investigate the surroundings and use them to your advantage. In the land of Crystal Siege each battlefield is different and unique. Smash bridges, freeze the water, trigger a mighty avalanche – only if you master each maps quirks and secrets you shall be victorious.

Nothing beats proper loot and epic equipment. Find the best weapons and armor to become a living legend! Are you up for the task, oh mighty hero of legend?
Forum Thread: Crystal Siege HD (by FDG Entertainment)
---
Cubez
iTunes Description
Cubez is a game for the Cubic-enthusiast! Find your long lost love as you search the Cubey worlds!

Do awesome things such as:
– Get Stars!
– Battle Fierce Red Cubes!
– Slow down time!
– Be awesome!
– Have Cubic Parties!
– Find your stolen love, the Green Cube
– Solve the Mysteries of the Strange Purple Cube…
Forum Thread: Cubez (by SoSDylan)
---
Endless Doves
iTunes Description
Endless Doves – Collect Doves, Don't Crash!

He dreams of flying… Who is he? Why does he crash? How does he fly? That doesn't matter! What does matter is obsessive bird collecting!

Collect those birds and beat the scores of friends and people you don't even know! Brag on the usual social network hangouts then collect even more birds and do it all over again!
Forum Thread: Endless Doves (By Nitrome)
---
Fantasy Solitaire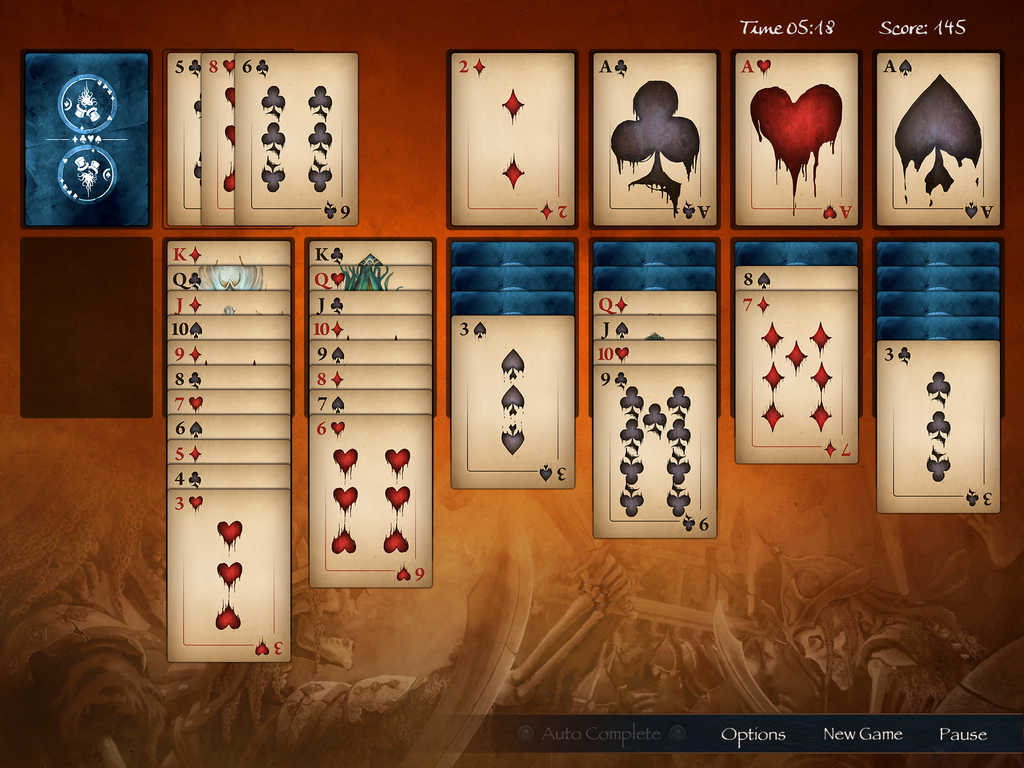 iTunes Description
Boasting original artwork by Ian Schofield, Beardy Brothers brings you Fantasy Solitaire!

If you like fantasy and find yourself alone hiding under a bridge from an evil wizard's minions with time to kill then this is the solitaire app for you! We recommend you mute your game until the coast is clear.

The cards in this game feature illustrations of Orcs and Undead.

Unlock the Collectors Edition set of cards as you thwart your enemies throughout the game and improve your rank on the Gamecenter Leaderboards.
Forum Thread: Fantasy Solitaire (by Beardy Brothers)
---
Flyhunter Origins
iTunes Description
Meet Zak; a bumbling alien spaceship Janitor and wannabe Flyhunter. Zak is a "Zursk"- one of three alien species from Burgarol 3. He works on board the Flyhunter Crew's legendary spaceship; 'The Frog' but deep down he longs for an exciting adventure of his own.

Somewhere in Earth's orbit, while the heroic Flyhunters are deep in cryo sleep; The Frog's cargo of super-important, exotic insects from the latest hunt is mysteriously jettisoned into Space, crash-landing back on planet Earth! It seems that clumsy Janitor Zak is the only one around to save the day.
Forum Thread: Flyhunter Origins (by Ripstone Ltd)
---
Framed
iTunes Description
FRAMED. A Multi-Award Winning Narrative-Puzzle Game.
Change the Order, Change the Outcome.

** Winner of Over 25 Accolades & Awards **

FRAMED is a narrative-based puzzle game where you re-arrange panels of an animated comic book to change the outcome of the story.
Forum Thread: FRAMED (by Loveshack)
---
Gem Racers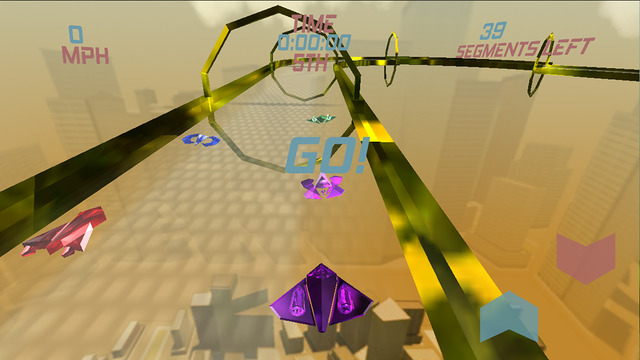 iTunes Description
The Gem Racers Championship is here!

Gem Racers is an abstract arcade-style racer with a twist: the tracks are randomly generated every time you race.

Speed through the skies of New Arcadia to become the next Gem Racer Champion!
Forum Thread: Gem Racers (by Rheo Violenes)
---
Generation Ship
iTunes Description
Mankind has left the Earth behind and fled in thousands of vessels bound for the stars. You are tasked with managing one of these Generation Ships, and securing a future for the human race.

– Generation Ship simulates the lives of colonists who work, sleep and relax.
– Even when you are not playing the game, they are working and ageing
– Build up your ship over time and fill it with more colonists
– Discover mysterious objects lying in deep space with your probes
Forum Thread: Generation Ship (By Paul Burgess)
---
Golfinity
iTunes Description
GOLFINITY | gôlf'finitē | noun
a golf course longer than any assignable quantity or countable number (symbol ∞).
Forum Thread: GOLFINITY – An Endless Free Golf Game (by NimbleBit LLC)
---
Greedy Dragon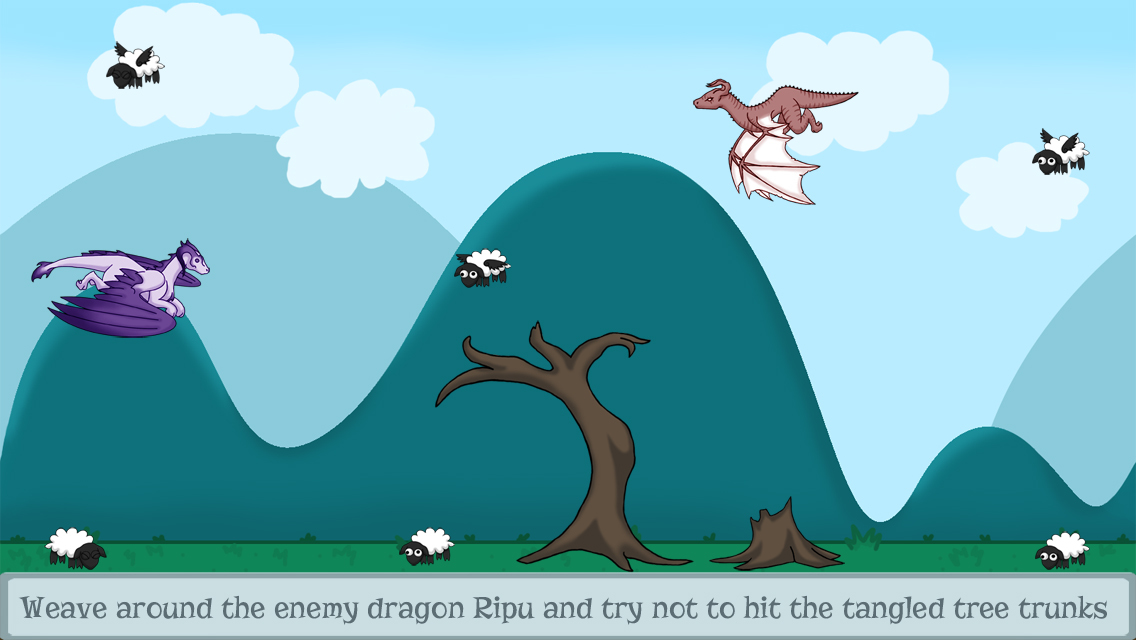 iTunes Description
Do you have an insatiable hunger for sheep? Well I have good news for you! You might actually be a dragon! Don't worry too much if you don't feel like one now, you might just need a bit of practice. And this game is the best place to start! Pick a dragon and start flying today!

Weave around the enemy dragon Ripu and try not to hit the tangled tree trunks – but don't forget to devour as many sheep as you can on the way! As long as you don't hit the oncoming obstacles you won't lose life and you can continue as long as you can to eat all the sheep your tummy desires.
Forum Thread: Greedy Dragon (Infinite Runner, Action/Adventure) By: Avert Studios
---
Gun Shot Champion
iTunes Description
New gun shooting game! Gun Shot Champion

The best gun game

The best shoot game that will satisfy you Gun Shot Champion

Let's break the various glass target!
Forum Thread: GUN SHOT CHAMPION (by Mediawork)
---
I Love Pasta
iTunes Description
The spiritual successor of I Love Coffee has arrived!
Let's run a pasta restaurant in the romantic surrounding of Venice, Italy.
Forum Thread: I LOVE PASTA (by PATI Games Corp.)
---
Jumpkin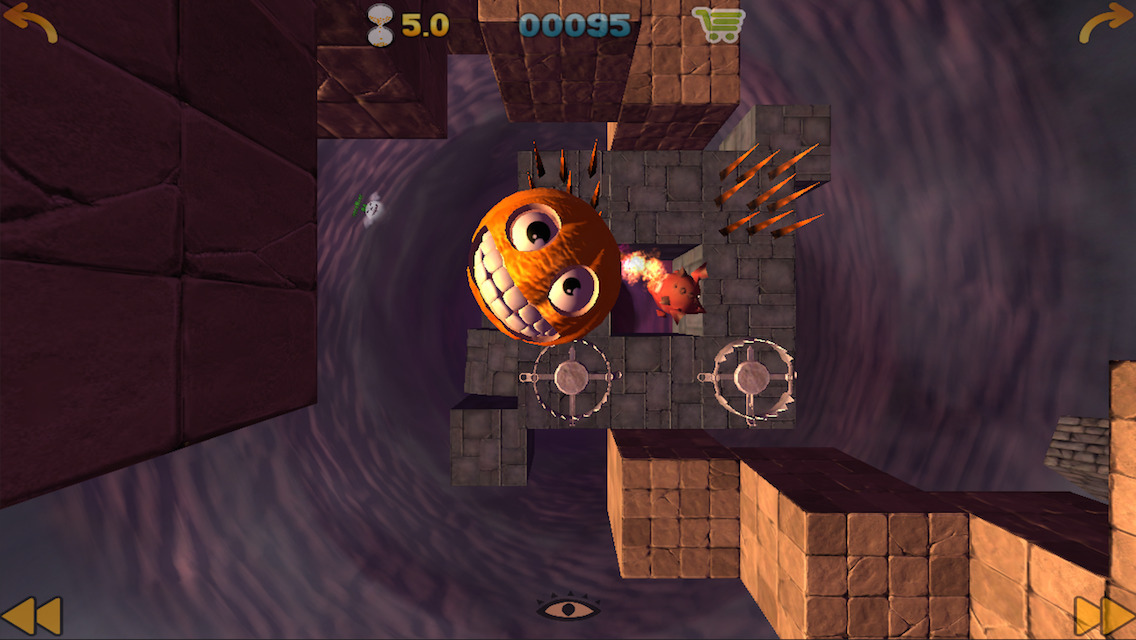 iTunes Description
Jump, bounce and climb your way to the top of the tower of terror, as it crumbles around you, how high can you climb?

Even if you do get squished into pumpkin jam, you have a second chance at life, collecting gems fills your hour-glass, which gives you up to 5 seconds of rewind time… which you can use to cheat death! but fall into the swirling vortex below, and its game over !
Forum Thread: Jumpkin (by Jon Hilliard inc.)
---
Match the Suit
iTunes Description
Match the suit is a simple card puzzle game. Tap your cards to switch them so they match the cards falling. Every time you match a card you earn a point. Your mind and reflexes will be put to the test. Get the highest score possible and show it off to your friends.
Forum Thread: Match the suit – (by Raymond Curatolo)
---
Max Dash
iTunes Description
Max and Leena are back in the most challenging mobile adventure of the year. Outrun the forces of darkness and save the Lion Kingdom!

Are you ready to take control of Max and Leena in a high-speed endless runner?

Your quest will bring you across four magical lands from the Magilika series and the World of Max™!
Forum Thread: Max Dash (by Unilever Games)
---
Metal Maniac
iTunes Description
Meet Mindy, the Metal Maniac! She's just bonkers about that shiny, hard stuff! So bonkers, in fact, that she's gone to the deepest, darkest cave in the tallest, highest mountain she could find – with nothing but her giant hammer to keep her company. She's on a mission to find and collect metal ores, you see – and it's a well known fact that the best place to find all the metal ores is in the deepest, darkest cave in the tallest, highest mountain.
Forum Thread: Metal Maniac (Arcade, Action/Puzzle) By: Avert Studios
---
Monopoly Dash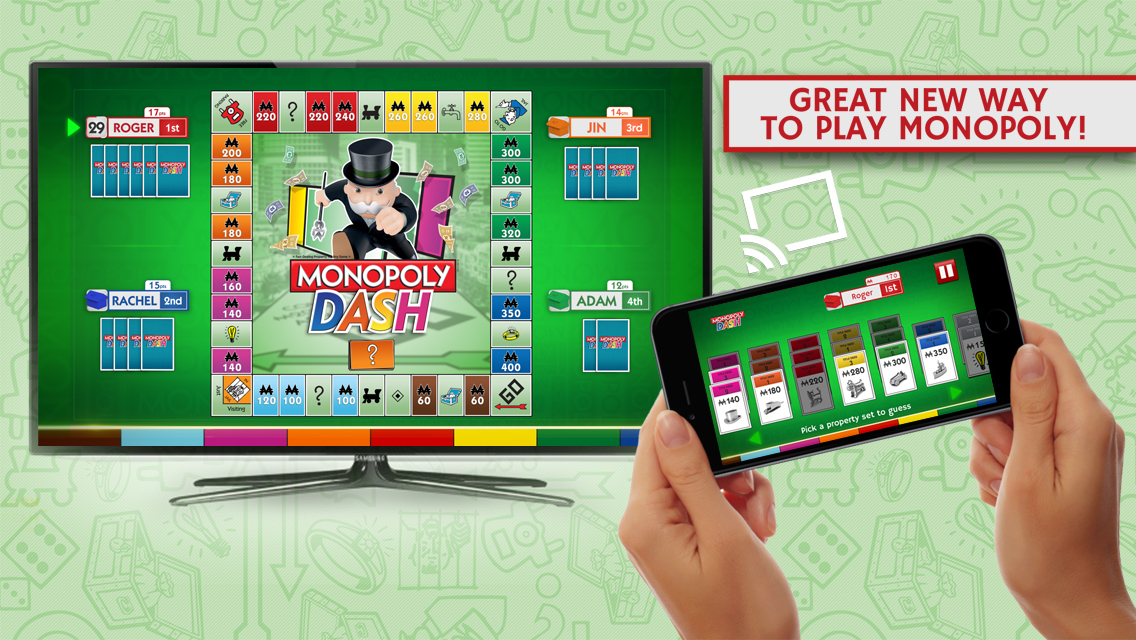 iTunes Description
This card game version of MONOPOLY includes all of the fast dealing property trading fun in a totally new game!

Use your iOS device to connect to a TV with a Chromecast device. Build as many full title deed set of different colors as possible and be the player with the most points at the end of the game to WIN!
Forum Thread: MONOPOLY Dash (by Hasbro, Inc.)
---
Pachinko Pop!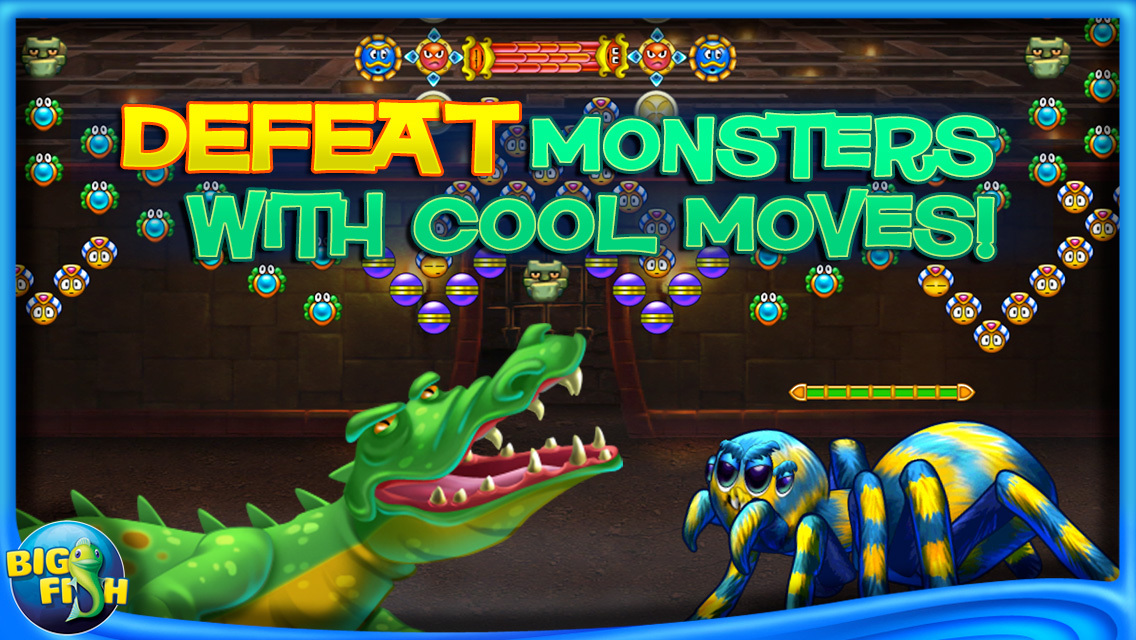 iTunes Description
Jump into a time machine and start shattering pegs! Travel into the past and collect ancient artifacts. Get your pegs in order and do the POP!

Boosts are popping up everywhere! Take advantage of cool power-ups like the Fireball and Doubleball! The farther you make it, the better the boosts. Get these special balls to help knock out pegs from left to right and in large numbers!

Bounce through each section of courses in order to meet menacing bosses at the end! Can you defeat them all? Your journey begins in Ancient Mesopotamia. Check out how fun characters and boosts change as you travel up a unique map.
Forum Thread: Pachinko Pop! (by Big Fish Games, Inc)
---
Papa's Pizzeria To Go!
iTunes Description
Things get messy when you're stuck running a wildly popular pizza parlor in Papa's Pizzeria To Go! Top, bake, and serve pizzas in this award-winning game that's reimagined for iPhone and iPod Touch.

You'll need to multitask between each area of the pizzeria, with new controls designed to work just right in the palm of your hand. Head to the Order Station to watch for customers waiting in the lobby. Switch to the Topping Station to add a variety of toppings to each pizza. Move to the Bake Station to cook the pizzas in the oven until they're baked just right. Jump to the Cutting Station to cut the pizza into perfect slices. Each station is a hands-on experience, where you'll need to drag, swipe, and tap your way through the pizza-building process.
Forum Thread: Papa's Pizzeria To Go! (by Flipline Studios)
---
Random Heroes 3
iTunes Description
Alien scum are invading earth one last time! A group of unlikely heroes are set out to save the world once and for all!

From the creators of League of Evil and Devious Dungeon comes Ravenous Games' newest title: Random Heroes 3!
Forum Thread: Random Heroes 3 (by Ravenous Games Inc.)
---
Rob-o-Tap
iTunes Description
Save the tiny little robots during their journey by getting rid of the obstacles in front of them!
It's ONE TAP ONLY to change their world.

Enter the hazardous corridors and disarm traps to keep your robots alive as long as you can.
This malevolent environment is full of tricky traps to avoid.
Grind for the extra robots to get further, unlock them to progress faster and beat your previous records and beat your friends' records.
Forum Thread: ROB-O-TAP (By Invictus)
---
Rock Zombie
iTunes Description
What would happen if a concert of a female rock band was invaded by a horde of zombies? The answer to that question can be found in this videogame which combines both, classic gameplay from the Arcade Golden Age with colorful 3D graphics.
Forum Thread: Rock Zombie (By Miguel Garcia Corchero)
---
Simon Swipe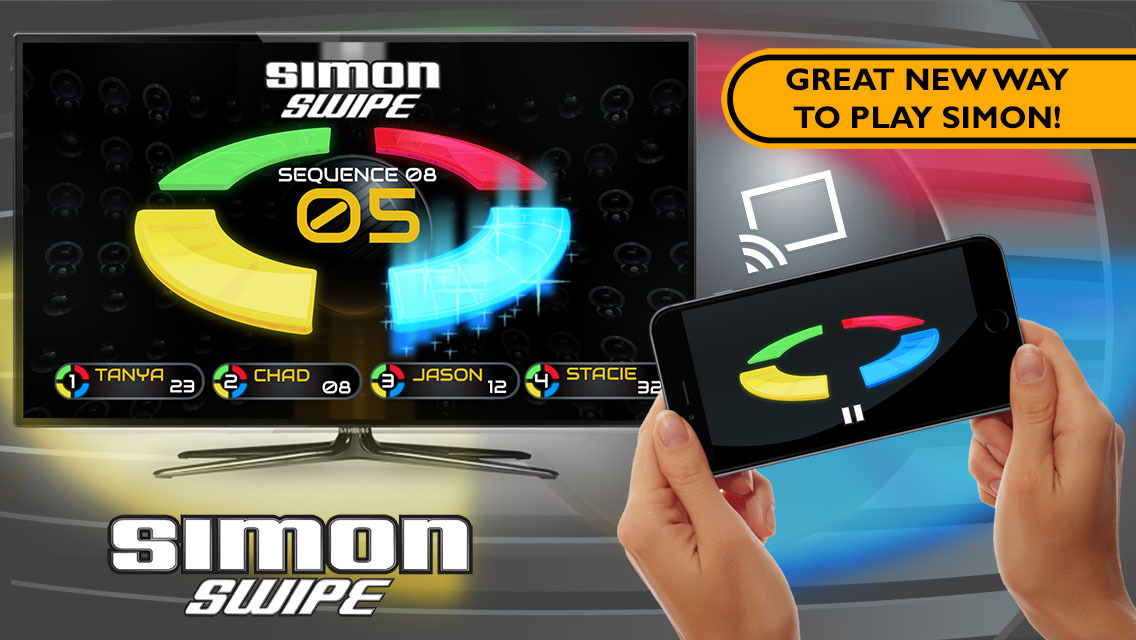 iTunes Description
Play the SIMON Swipe game a whole new way with SIMON Swipe for Chromecast!

This iconic version of SIMON has all the fast action color swiping fun in a totally new game!

Use your iOS device to connect to a TV with a Chromecast device. Swipe the colors as fast as you can to win each round. Be the player with the most points at the end of the game to WIN!
Forum Thread: SIMON Swipe (by Hasbro, Inc.)
---
Soak
iTunes Description
Help Mike and his friends revenge the unwarranted water balloon attack on his little sister and show the neighbourhood kids how a double barrel water canon is wielded.

Tilt & Tap your way through town, Climb buildings, surf cars and gear up for the boss fights with shields, water packs and big f…loating waterguns.

Keep running to increase your score multipliers and climb to the top of the charts – no amount of luck or money will get you there, it's skill all the way baby, and there's only one way to earn it!
Forum Thread: SOAK – the EPIC waterfight has begun.
---
Space Age
iTunes Description
Space Age is a game of cosmic adventure. Set in the retro-futuristic sci-fi world of 1976, it follows a small but determined band of intergalactic explorers who land on a seemingly uninhabited planet, Kepler-16. They soon discovery there's something both strange and familiar about this alien place… And what happens next is a clash of old and new, a battle of past mistakes and future fallout.

Space Age is a graphic adventure in the vein of 1990s classics, reimagined for the new millennium and its amazing mobile devices. Told in grand cinematic style, orchestrally scored, filled with drama, humor, and nostalgia, Space Age is a golden-age science-fiction story come to immersive life.
Forum Thread: Space Age: A Cosmic Adventure (by Big Bucket Software)
---
Space Customs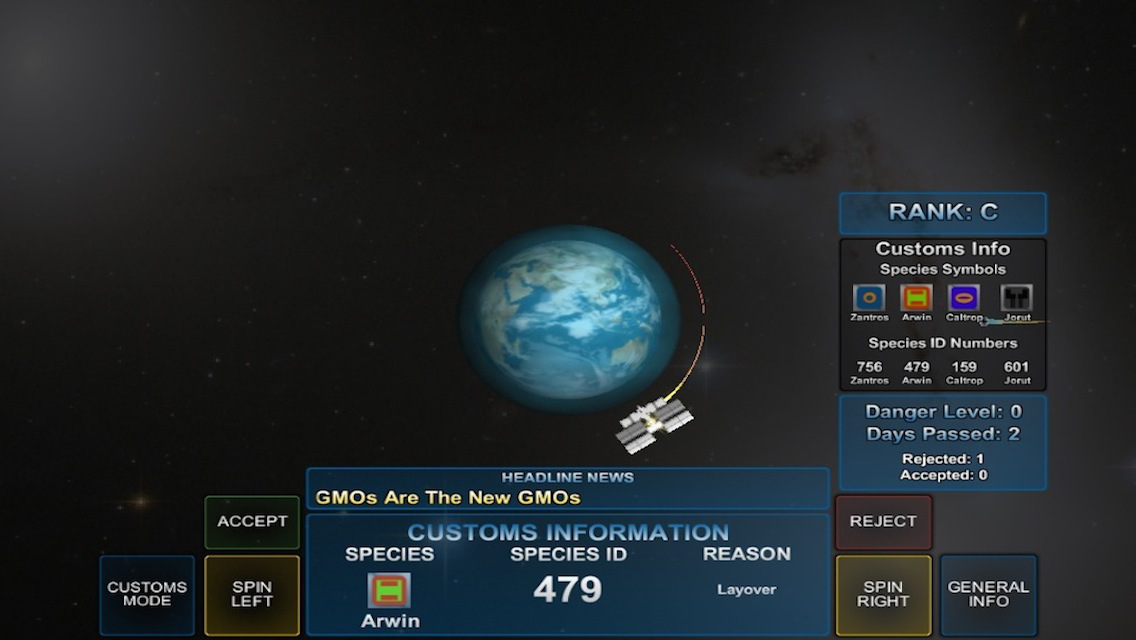 iTunes Description
You, Bishop Cloudcity Are Now In Control Of The Worlds Customs! Are You Going To Get Revenge For All The Hassles You've Gone Through With Customs? Or Will You Be More Sympathetic? The Choice Is Yours!

You Take Control Of A Man Seeking Redemption After A Major Blunder. Since You Brought Upon The Scourge Of Aliens Seeking Out Earth, You Are Now Given The Job Of Global Customs. Compare Information That You Are Given To The Details Given From The Aliens To Verify Their Entry.
Forum Thread: Space Customs (by Dustin Kaban)
---
Splash Canyons
iTunes Description
Splash Canyons is a unique and awe inspiring puzzle game. Watch as you mix brightly colored liquids into deep canyon pools.

Despite sounding easy, this gets harder in every level. Weave the water around and through obstacles like rocks, glass, wind, and more as you solve these beautiful puzzles.

Each level is hand crafted to perfection to give you the ultimate puzzle solving experience. What might be most mesmerizing is the liquid, beautifully rendered and simulated with a real time physics engine, for maximum fun and realism.
Forum Thread: Splash Canyons (by Clint Wilde)
---
Stickman Ice Hockey
iTunes Description
Experience pure hockey fun with fast paced gameplay, an astonishing atmosphere, stunning smooth animations, simple controls, insane action and tons of replay value. Choose your favorite hockey team and rank up while playing various seasons, cups or simple dominate in a quick game or a open air classic mode. Play with or without Icing and Offside rules for real arcade fun. Decide whether you want full control over your players with manual running and shoot timing or use the automatic running mode where you have control over precise pass timing and watch your players body-check your opponents. Choose your favorite hockey team from more than 46 different skilled national and international teams and lead them to glory!
Forum Thread: Stickman Ice Hockey (by Djinnworks)
---
Ultrahyper
iTunes Description
ULTRAHYPER is a twitch action game with a colourful cast of characters- unlock them all and see how they alter the ULTRAHYPER world! Each character comes with its own game-changing quirks.
Forum Thread: ULTRAHYPER (by Sets and Settings)
---
Vigil RPG
iTunes Description
Vigil RPG is an old-school-style turn-based RPG designed and developed exclusively for the iOS platform. Take on the role of a lone female or male hero, on an expansive quest to discover the cause of the appearance of marauding bands of goblins and monsters.
Forum Thread: Vigil RPG (by Jonathan Schneider)
---
XCOM: Enemy Within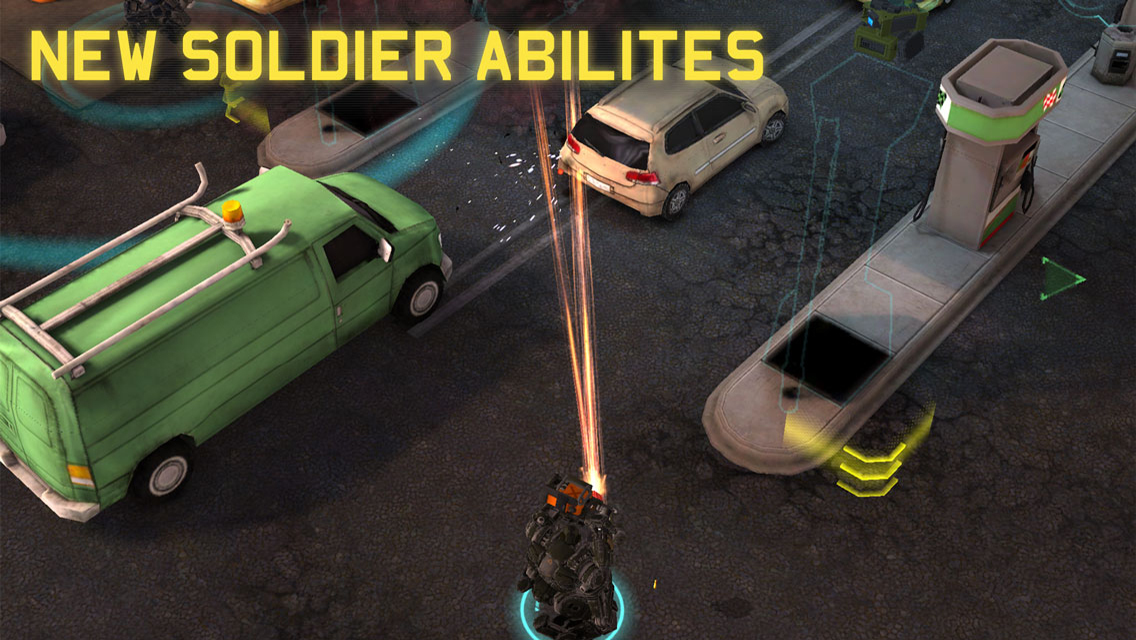 iTunes Description
XCOM®: Enemy Within is a standalone expansion to the 2012 strategy game of the year XCOM: Enemy Unknown and it's now available on iOS devices! Enemy Within features the core gameplay of Enemy Unknown plus more exciting content. Check out the new soldiers, abilities, enemies, maps, missions, and multiplayer mode for the fresh new strategy gaming experience!
Forum Thread: XCOM®: Enemy Within (By 2K)
---
Zombie Objective
iTunes Description
Battle the dead in this full movement, action packed, first person shooter (FPS).

The war against the dead has begun. Zombie Objective is a pivotal military operation to secure a zombie-infested city. You are a member of an elite military team that will blast through the dead until the zombies are annihilated, and the city is secure. You will carry out missions to defend assets, protect the injured, gather supplies, provide sniper support and above all, hunt and kill the zombies.

In this thrilling zombie shooter, you are armed with guns and melee weapons, tech, and armor, to help you survive the hordes of dead swarming this city. To become the ultimate zombie destroyer, you will need all of your tactical training and military skills to fight the dead in 7 unique environments.

Customize your equipment and weapons to play any style you want. Hunt the dead as a heavy machine gunner, a stealth zombie sniper, a super fast ninja, a machete zombie hunter, an axe murderer, a samurai zombie fighter, and more.
Forum Thread: Zombie Objective (by Killer Bean Studios)
---
Zombie Virus
iTunes Description
A madman scientist with a fascination for diseases and plagues can only mean one thing: the zombie apocalypse!

With the new zombie virus spreading from North Korea to all corners of the world, the dead are rising from their graves with a taste for human flesh. No city will survive the zombie tsunami as it devours brains, infects the children, and farms the fallen corpses into more walking dead to join the groaning army of rotting bodies.

Play as the deranged scientist with a mission for violence as you upgrade your virus, trigger chemical explosions, and infect every person on the planet! The police, army, and super agents will send squads of zombie killers to stem your world domination plans, but with your own completely customizable undead crew, nothing can stop your dead march across the highway to hell!
Forum Thread: Zombie Virus (by NHN Entertainment Corp.)