Hello friends, and welcome to our weekly roundup of newly-released iOS games. In fact, this week, for whatever reason, is an extremely busy one. There's a good mix of games I've known about and have been waiting for, as well as a bunch of stuff I've never even heard of until now that look really cool. As always check out the full list of new games below complete with forum links to impressions that have been rolling in throughout the day, and let us know what you're planning to pick up in the comment section.
---
A Mechanical Story
iTunes Description
We are happy to announce our new "mind scrambling, heart warming, and equally rewarding game A Mechanical Story". As Mr Mechanic goes to work, he discovers something that he never quite expected! Can you Help Mr Mechanic fix his newly found friend?

Place the correct parts into their correct places to fix the levels. Beware though! The order matters. Pay attention to what you put in first.
Forum Thread: A Mechanical Story (By Skyfish Studios)
---
Bitcoin Billionaire
iTunes Description
Bitcoin Billionaire is an idle clicker that's all about raking in bitcoins and building up a massive fortune! You start with almost nothing: a run-down office, a rickety old desk, a crummy computer. By tapping the screen you can mine virtual bitcoins and slowly increase your wealth. Spend digital dough to upgrade that awful furniture into swanky things like entertainment centers and priceless works of art. If you're smart (which, you are!), you'll spend some of that money on investments to help you earn while you're away. And don't worry, investments aren't as boring as in real life. How could robot butlers, virtual reality and holographic dating be anything but awesome?
Forum Thread: Bitcoin Billionaire (By Noodlecake Studios Inc)
---
Briquid Mini
iTunes Description
BREAK. BUILD. SOLVE… again!

Briquid Mini is the sequel to the critically acclaimed iPad puzzle game Briquid. You can now also enjoy it on your iPhone! Break bricks, build new ones and solve 100 unique and challenging levels in this ingenious puzzle game. Some puzzles will take minutes to solve, others will take hours!
Forum Thread: Briquid Mini (By Gamious)
---
Car Breakers
iTunes Description
Attach your seatbelt if you don't want to be ejected!

Car Breakers is a hilarious game where you must aim a target by ejecting a dummy crash test from a car at full speed. Unlock dozens of cars and dummies and combine them to find the right combination to finish the levels.

Discover 3 different worlds full of various and delirious objectives, like ejecting a dummy in the mouth of a dinosaur!!
Forum Thread: Car Breakers (By Bulkypix)
---
Contract Killer: Sniper
iTunes Description
You are a master assassin, hired to infiltrate secure locations and eliminate high-profile targets. Perform lethal strikes and follow your only rule: Honor The Contract.

Eliminate a mob of enemies, destroy entire bases or take out the single target that matters most. The next objective is up to you.

Includes over 250 missions and campaigns for you to take on. Stake out targets from long-range, take them down with well-placed shots, assault enemy bases head on or infiltrate enemy lines without compromising your identity.
Forum Thread: Contract Killer: Sniper (by Glu Games Inc.)
---
Day of the Viking
iTunes Description
Tap on waves of marauding vikings, commanding your archers to rain pointy death upon them. Or for a bigger punch use the slingshot to send boulders, exploding barrels, and even pigs to fend off their advances. As the days and seasons go by, the vikings get smarter, building shields, slides, and moving war machines to get past your defenses. That's where you use coins gathered in play to upgrade your fortifications and ammunition. It's gonna be a heckuva fight.
Forum Thread: Day of the Viking – By [adult swim]
---
Grid Rush
iTunes Description
Grid Rush is a throwback to the early days of home video games. Complete with 8 bit style music and graphics, transport yourself back in time, while keeping things fresh in a modern and slick user interface that requires only one finger (attached to a fully functional arm) to play.

Grid Rush is simple yet addicting, with blazing fast game play. As words begin to appear, a grid of letter-faced tiles flips in a rapid succession of constantly changing letters. Your job is to immediately locate and tap the correct tiles in the proper order to spell the word before time runs out. As the clock ticks downward, the music speeds up, increasing the frantic pace and feel of the action! Your tapped letter count is your score!
Forum Thread: Grid Rush (By Dream Anchor Development)
---
Heroes & Legends: Conquerors of Kolhar
iTunes Description
Wielding sword or spell, help your party of heroes carve a pathway through hordes of demons, undead, and mythical monsters as you race to thwart an ancient prophecy of doom from unfolding in this action-packed fantasy role-playing epic. Blending combat and strategy, Heroes and Legends: Conquerors of Kolhar challenges you to pit your wits and reflexes against an array of vicious enemies in both story-driven and randomly-generated adventures.
Forum Thread: Heroes & Legends: Conquerors of Kolhar (By Phoenix Online Studios)
---
The Lost Heroes
iTunes Description
Engaging puzzle platformer with adventure and arcade elements. Lead a wizardess, a troll and a knight on a journey home by jumping, collecting coins, solving puzzles, fighting monsters and interacting with funny creatures.

Excellent 2D side-scroller for both casual and avid players in love with retro games with head-scratching puzzles and humorous dialogues voiced in a fun bable-talk.
Forum Thread: The Lost Heroes (By Tomasz Kucza)
---
Metal Fighter
iTunes Description
Dash, Crash, Smash, Transform, Spin, Shoot, Sweepwanna experience the new definition of battle? Get ready for action! Metal Fighters, rockn roll!

Multiple ball-type robots are now fighting for their own planet. The battle soon began after the invading of other civilizations. Equip the highest technologies, and their fate is on your hand.

Are you ready?!

The game uses a novel control techwe call it the Joystick. Swing your phone to move, and handle the Joystick to make your warriors transform to battle in unique skills. These ball-type robots challenge your ultimate balance and control abilities. So what are you waiting for? Protect your civilization and Win the war!
Forum Thread: Metal Fighter (by Digger)
---
Mighty Smighties
iTunes Description
Mighty Smighties is Card Game FUN for EVERYONE! Play with your friends, collect all the cards, and compete to become the Mightiest Smighty in the universe! Small heroes pack a big punch in this delightfully, zany card game!
Forum Thread: Mighty Smighties (By Herotainment)
---
Monkey Racing
iTunes Description
Monkey Racing is a new game from the creators of Monkey Boxing!

The title is an arcade racing game featuring crazy monkey characters struggling for victory riding ludicrous vehicles.
Forum Thread: Monkey Racing – (by Crescent Moon Games)
---
Monster Cut
iTunes Description
MonsterCity is city of monsters and we have arrived to establish our hairdressing salon. Competition is tough and the only way to demonstrate that we are the best is challenging other salons to a duel, if you win you will keep the prize and fame. This wont be easy: monsters will arrive in huge waves to have their hair done, and every style will be tougher than the previous. There it will be your responsibility helping stylists of the saloon to be prepared; each haircut will give them more experience, letting them to become powerful and faster. Improve your abilities to obtain more clients and gold coins; then, use those coins to upgrade your salon, make it the jazziest of all MonsterCity, presume in front of your friends and show them all your achievements.
Theres a long way to go so, lets get started!
Forum Thread: Monster Cut (By Yuisy)
---
Monzo
iTunes Description
In MONZO you can build a model directly on your mobile device, providing the joy of model creation with an appeal that speaks to a broad audience of users, spanning from children to adults. With MONZO, everybody can easily build simple or complex models like cars, planes, machines, weapons, animals etc. MONZO is about discovery and adventure. It is more than model kit construction simulation.
Forum Thread: Monzo (By MADFINGER Games, a.s.)
---
Mr. Particle Man
iTunes Description
Remember the fun, fast-paced, and brutally difficult classic arcade gameplay from Ms. Particle-Man? No? Well, Entertainment Weekly called the game "a snappy delight that takes you back to a bygone era when games weren't trying to be literary or cinematic." Ring any bells yet? The Verge raved that it was "challenging, unforgiving, and quite satisfying." The Onion AV Club gave the game an A rating, saying that the game "creates a rich world with just a few pixel strokes." On the flip side, some dude on iTunes said that it "gets tiring and stops being fun," but what does he know?
Forum Thread: Mr. Particle-Man (By Michael Falk)
---
Nitropia – War Commanders
iTunes Description
Nitropia is a well-balanced mix between Tower Defense and Real-Time Strategy. Lead your heroes in a global campaign to defeat a ruthless foe. Protect your borders as well as take the battle to your foes by commanding units in real time. Harvest Nitrus, a rare resource, and use it to evolve your units and turn them into a mighty force while upgrading the skills of your heroes.
Forum Thread: Nitropia – War Commanders (By Bulkypix)
---
Perfect Squares
iTunes Description
Perfect Squares – an endless tap-, slide-, rotate- and stretcher

Tap, slide, rotate and stretch your way up the leaderboards in this challenging and quirky new game. The goal is to clear as many squares as you can as fast as you can. Complete two squares of the same type simultaneously to clear the board and get bonus time.
Forum Thread: Perfect Squares (by One Side Software)
---
Pirates Don't Run
iTunes Description
You are running for your life and chased by hordes of undead skeleton pirates, which you just summoned from the afterlife. Pirates Dont Run is an action packed story driven endless runner you've never seen before.

You must run through diverse and evolving environments and avoid dangerous obstacles. Collect coins and make your escape easier by upgrades and power ups.
Forum Thread: Pirates Don't Run (By Iceflake Studios)
---
Rebels and Redcoats
iTunes Description
Rebels & Redcoats recreates the pivotal battles of the American War of Independence. The latest strategy game from Hunted Cow Studios brings the classic Decision Games board game to iPad; and is the first in a series of games to come from this exciting partnership. Take command as either the American colonies or the British Empire and shape the future of a nation, with 10 historical battles.

You will face the same tactical challenges as generals such as George Washington and William Howe, with missions of varying size and objectives, and 24 different combat units. As with previous strategy games from Hunted Cow, every effort has been made to capture the look and feel of the warfare methods, equipment and uniform of the day, and this title is no exception. In these battles players will also find the detailed and accurate maps, orders of battle, and named regiments from the well-loved Decision Games board game.
Forum Thread: Rebels and Redcoats (by Hunted Cow Studios)
---
Rule 16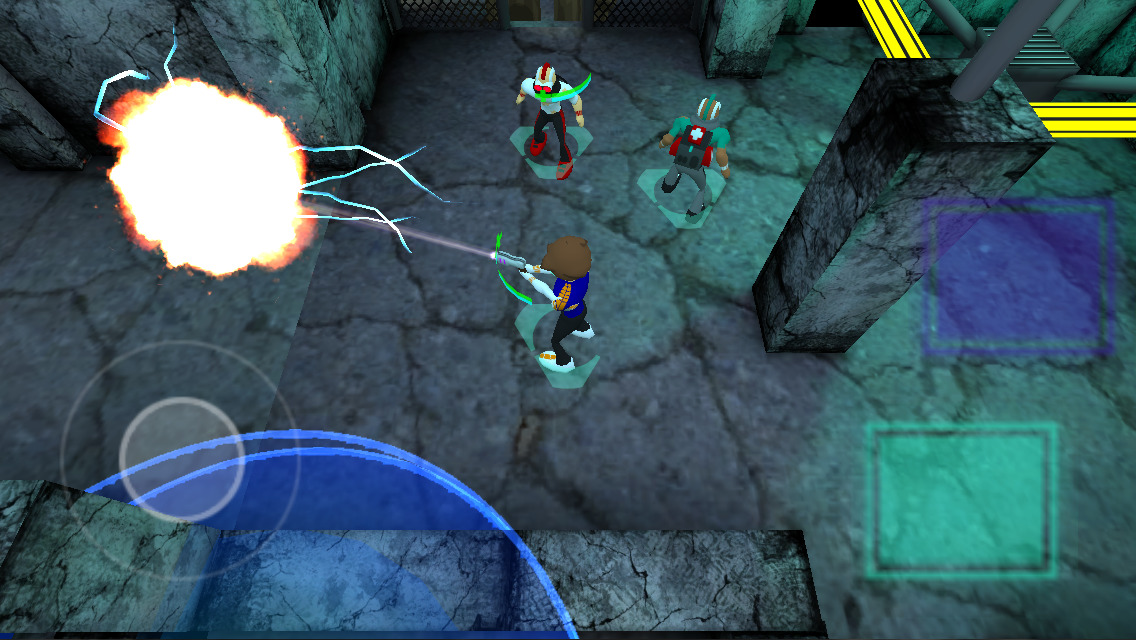 iTunes Description
A 3D game that mixes a story driven adventure with puzzle solving and lots of futuristic science fiction.

2 years after a crucial event that changes a civilization, you wake up in a strange city with no memory, searching for answers in the middle of a war that can bring humanity to extinction. You have the unique power to interact with the world around you in two different ways, giving you the extra ability to control, destroy or modify machines and other electrical systems.
Forum Thread: Rule 16 (By Xyuan Xiao)
---
The Sailor's Dream
iTunes Description
A peaceful narrative experience, in which the only objective is to satisfy your curiosity.

Explore an ocean dream world, in which time passes even when you are not there, visit forgotten islands and piece together memories – some even existing beyond the screen of your device.
Forum Thread: The Sailor's Dream (by Simogo)
---
Slash Dash Ninja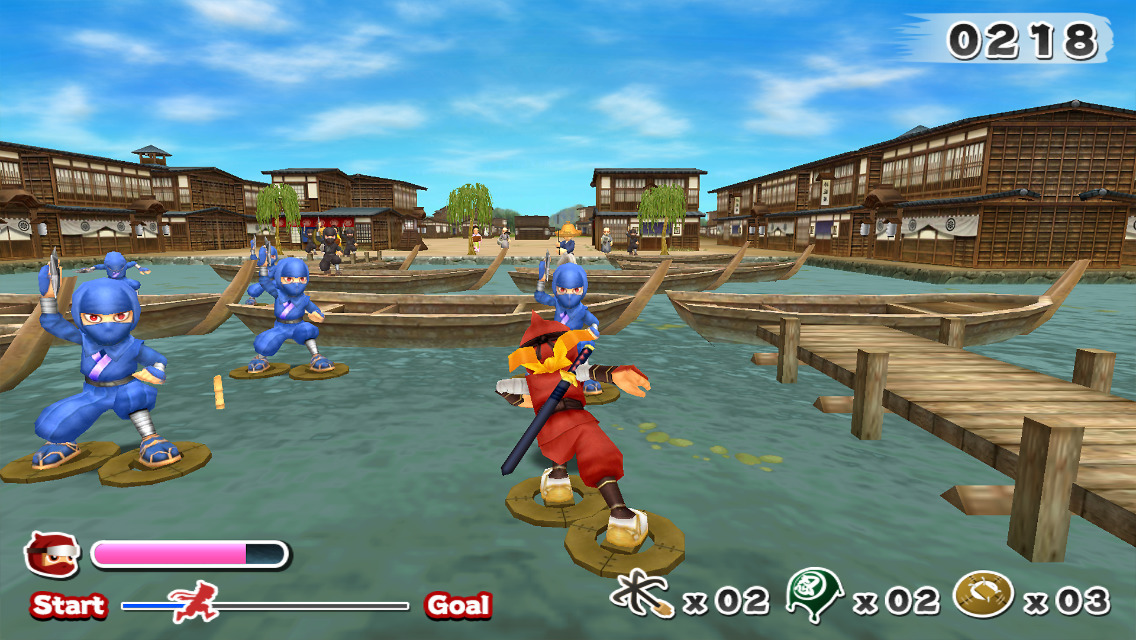 iTunes Description
Running Ninja Action that dash through the four stages, such as Castle Town and
Samurai Residences appeared!

Dash through by easy flick control!
Flick left, right, and up to move and jump.
Run through the roof top or jump over samurai and water well!!
Forum Thread: Slash Dash Ninja (By Pascal Inc.)
---
Space Forest Dilemma
iTunes Description
Test your logic, planning and timing skills in this fast paced and challenging arcade puzzler, where the objective is simple: don't collide!

To master a level you have make all the blocks move without colliding. Each type of block has unique movement patterns and each obstacle will try to stop you in different ways. You need to learn the patterns, then plan, time & execute each move perfectly in order not to collide. Challenge yourself further by squeezing the time on each level to achieve the lowest total time.
Forum Thread: Space Forest Dilemma (By PapaQuark)
---
Spaceman Skip and The Nebublobs
iTunes Description
Get ready to have a blast when you join boy genius Spaceman Skip as he rounds up the energy devouring Nebublobs and sends them back to their own galaxy!!

Download now to activate your space time-warping wormhole and explore the vast reaches of our Solar System in this action packed space adventure!

WARNING: this game is filled with alien monsters, space junk, crazy bosses, epic adventure, a determined boy genius, rogue asteroids, a monkey, an alien bomb and a very large, super big Solar System and all its planets. Use with caution if you do not like heart pounding fun and saving the Solar System!
Forum Thread: Spaceman Skip & The Nebublobs (By Go For Launch Games)
---
Super Secret Service
iTunes Description
Congratulations, and welcome to your first day on the job. By now you probably already know how important the task at hand is: You've gotta save me, The President!

After your years of rigorous training you're surely a finely tuned jumping machine, ready to dive in front of any and all projectiles which might be flung my way. I'm sure you've seen it in the movies a thousand times: A secret service agent dives and blocks a bullet with their body at exactly the right moment. Well this isn't the movies kid, but that's EXACTLY how it works.

Now these gutter punks aren't your run of the mill troublemakers. My intel says they've got all manner of creative weaponry at their disposal, so you better be ready for anything, because my intel is never wrong. I can't promise you will make it out alive, but know that you, along with all the agents risking their lives, are doing the most important thing imaginable: Saving me.
Forum Thread: Super Secret Service (By Austin Ivansmith)
---
Super Triclops Soccer
iTunes Description
Get ready to take world cup football to a whole new level with Super Triclops Soccer! Football meets monsters in this exciting new arcade sports game!

What is a Triclops? A triangle and a cyclops come together to make a soccer-loving monster with an endless appetite for winning! Super Triclops Soccer lets you control the monster and play in a world-class stadium against teams from around the globe! Challenge yourself in three football leagues against rival monsters and see if you can win the ultimate trophy!
Forum Thread: Super Triclops Soccer! by Sterling Games
---
Super Wild Boar
iTunes Description
Hardcore Side-scrolling Shooter

Game Features
1.Full of enemies and obstacles on the screen.
2.Various weapons for your choice.
3.Special powers and equipments.
4.Multiple achievements.
5.Ugly Bosses.
6.Scream like a pig being killed.
Forum Thread: Super Wild Boar (By MENG TING WU)
---
Sweet Drmzzz
iTunes Description
When sleep sets in, that's when the real adventures begin!
Many levels of point and click, puzzle and arcade action by Bart Bonte.
Forum Thread: Sweet Drmzzz (By Bart Bonte)
---
Theseus 3D
iTunes Description
You journey through life, traveling from point to point, floating from experience to experience, wandering from thought to thought. The challenges you face mold your character, shape you, make you strong, allow you to endure.

Your path in life has led you to this moment. You have discovered Theseus 3D. It is a puzzle so compelling you feel a primitive, animal-like need to hold it in your hands. Overpowered by desire, you purchase the app and begin the download. You play. As your mind expands, as you feel yourself becoming more and more wise, you find yourself overcome by the urge to share the experience with your friends and loved ones. Your soul is complete.
Forum Thread: Theseus 3D (By Jason Fieldman)
---
The World II Hunting Boss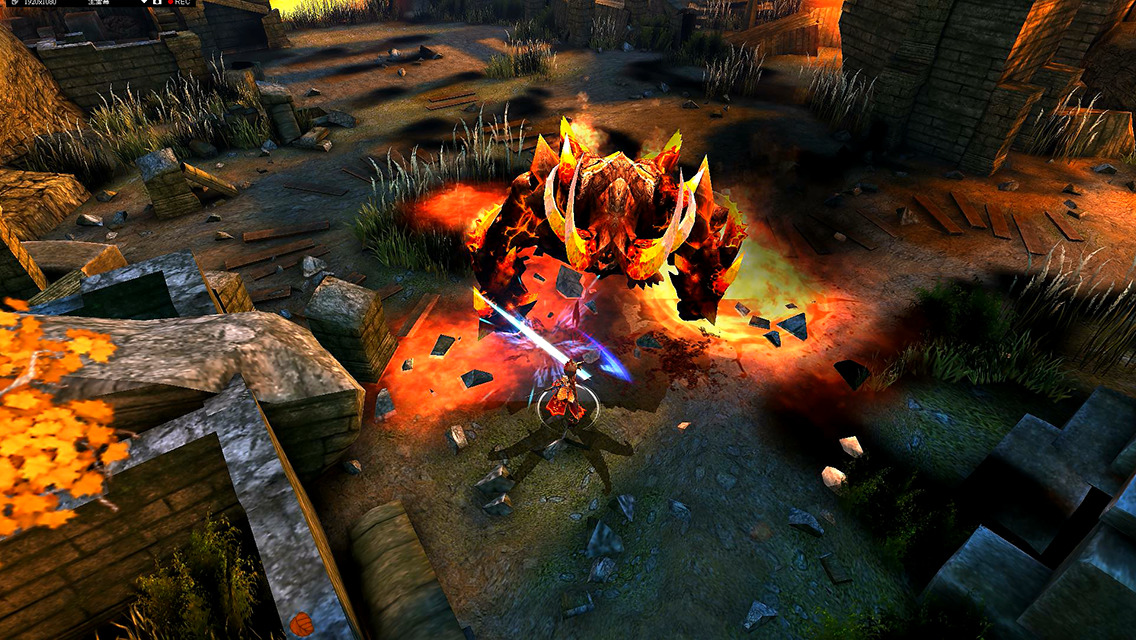 iTunes Description
That allows players the chance to fight the meanest, baddest, and biggest bosses in gaming from the moment they enter the game in a 3D destructible arena. Players will no longer have to fight smaller enemies and trek long hours to get to a raid boss like in most Games.

If you have any suggestions, please contact us! Please send us spit!
Forum Thread: The World II Hunting BOSS [by Good net technology Co., Ltd.]
---
The World of Obert Skye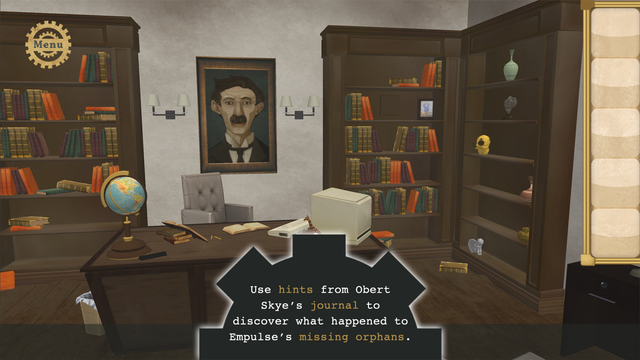 iTunes Description
The World of Obert Skye is an adventure, puzzle solving game for current and future Obert Skye fans.

Set in the mysterious and abandoned Empulse Orphanage on the Isle of Skye in Scotland, you, the player, will help Obert solve the strange mystery of his brief time at the orphanage as a child.

The World of Obert Skye continues to expand and details are being filled in. Are you ready to open the door and see what's on the other side?
Forum Thread: The World of Obert Skye (By Pokey Toad Studios)
---
World of Warriors
iTunes Description
World of Warriors is an epic combat and adventure strategy game! Journey across the Wildlands and amass an army of history's greatest warriors, from Romans and Vikings to Knights and Samurai. Battle the mighty Skull Army and defeat evil King Boneshaker and his menacing bosses!
Forum Thread: World of Warriors (by Mind Candy)
---
1-Bit Hero
iTunes Description
Retro junkies, platform fanatics and game enthusiasts in general, rejoice!

In 1-Bit Hero, you take the role of an unnamed hero who can't stand still. Featuring unique gameplay mechanics and graphics that are about as retro as it gets.
Forum Thread: 1-Bit Hero by Mudloop