If you're the kind of person who gets super excited for new iPads, today is your personal Christmas. Or, maybe, when new iPads get released instead of just announced, that might be your personal Christmas. Splitting hairs either way, I suppose. Anyway, in just a few hours, today's Apple event will begin which is expected to include the new iPads which hilariously enough, Apple leaked themselves in support documents: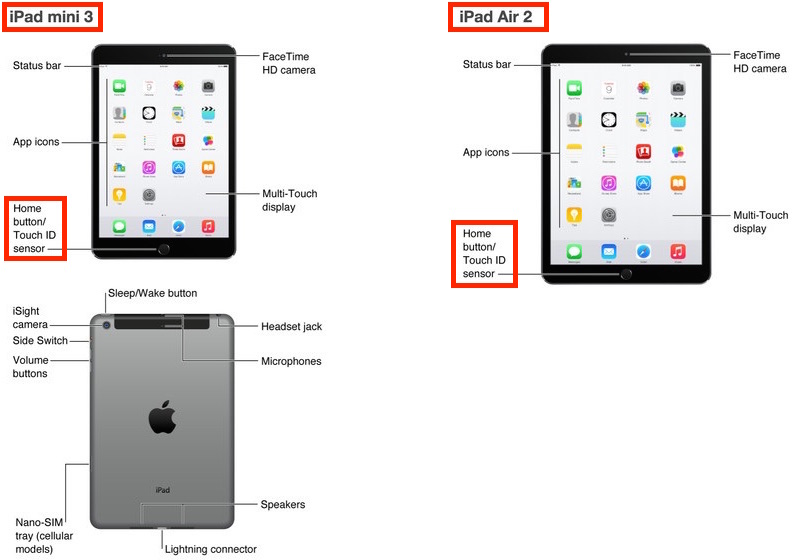 So, with Touch ID being the obvious new feature of this lineup of iPads, it's anyone's guess as to what else they'll include. The rumor mill so far has indicated a pretty standard iPad refresh in that they'll get a little thinner, a little faster, and potentially either have the same or better battery life. I love my retina iPad mini, so, any improvements on that can only be a good thing. If nothing else, it'll be nice to just use my fingerprint to unlock it. I still find myself grabbing my iPad waiting for it to unlock like my iPhone.
Other expected announcements include new iMacs, potentially with Retina Displays, and maybe even a standalone Retina Display monitor using a similar panel as the iMacs. There were rumors of a 12" Retina MacBook Pro, but leads on that seem to have dried up a bit. There's always the off potential of an Apple TV update, and it seems inevitable that we'll hear some major news on OS X Yosemite and the impending release of Apple Pay.
The show starts at 10:00 AM Pacific and you can watch it either streamed inside your browser or on the Apple TV.