It's been quite a year for Dragon Quest ($2.99) games on iOS, and with all of those games comes a whole lot of slime-smashing. Those cute, nearly-harmless, little blue gumdrops with a perpetual smile sure take a lot of abuse from the would-be heroes of RPG worlds, and maybe it's time for a little payback. So goes the story of indie strategy RPG Ambition Of The Slimes (Free) from developer Masaya Takahashi. It's available for free in the App Store right now, with one little catch: It's entirely in Japanese. Worry not, however, because the App Store description says that English will be coming in the next update. It's a little tricky to navigate at the moment if you can't read anything, but it doesn't cost you anything to try, I suppose. If you'd rather wait, let me give you a few more details to hold you over.
Humans have done a poor job taking care of the Earth, and their absurd, unfounded aggression against the largely peaceful slimes of the world will stand no longer. Unfortunately, since slimes can't use Twitter, they're going to have raise a protest the old-fashioned way. Yes, as has been the custom in slime culture going back to ancient times, the slimes are going to sidle up alongside the enemy and jam themselves down their throats to take control of their bodies and kill their friends. It may lack elegance, but you can't argue with its efficiency.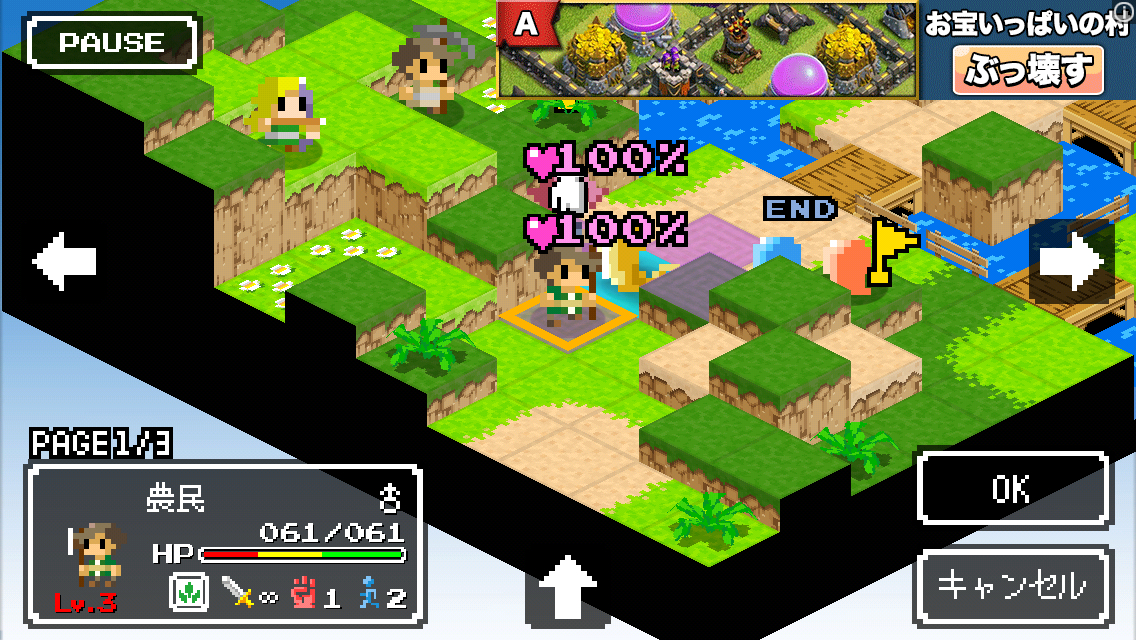 If you've played Final Fantasy Tactics ($13.99), you'll have the basic idea of how this game works. You're put on an isometric playing field divided into squares on a grid, and need to use your units to take out all of the enemies. Certain types of terrain offer advantages, but a slime versus a human in one-on-one combat is going to end badly no matter how much high ground you have. Instead, you need to move next to a human and use your possession command to jump down their throats. After that, you have control of that unit until the bitter end, and can make full use of its abilities. If the unit dies with your slime inside, you lose that slime. Certain slimes have abilities that enable them to move around the battlefield more quickly or give certain bonuses to possessed units, but you'll only have access to the slimes you're able to recruit during the course of the game.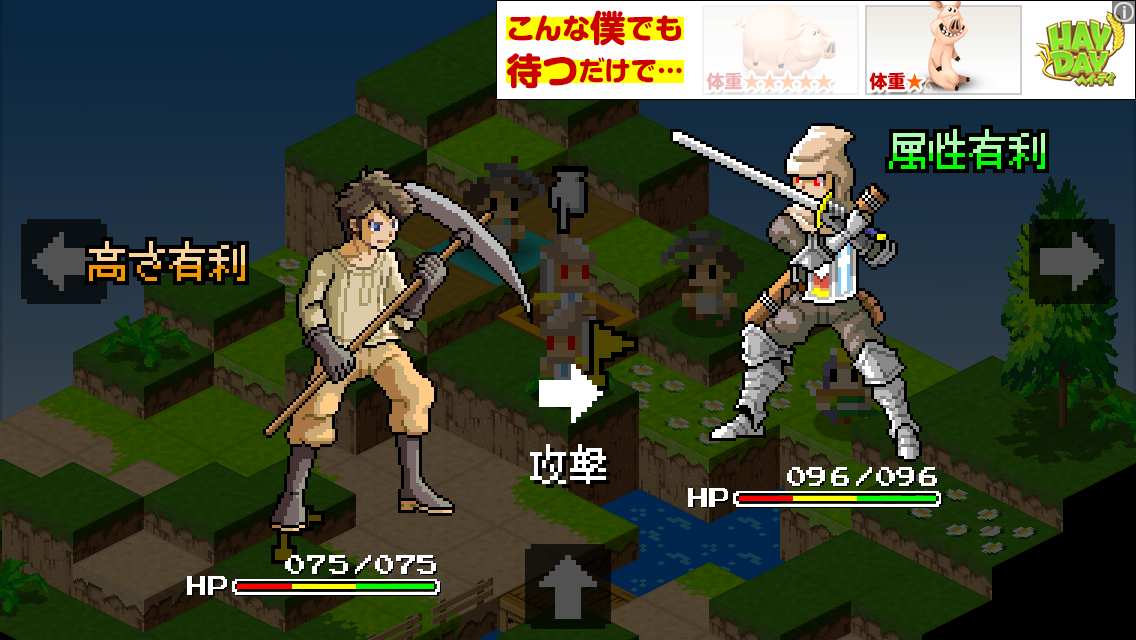 The game offers IAPs in the form of items that enable you to resurrect your slime if they fall in battle and an item that guarantees you a nice slime drop after a battle. It's a fairly difficult game, so if you're not so good at strategy RPGs, those items might be useful, but so far I've had no trouble making my way through without them as long as I don't run in without a plan. There are also ads that run at the top of the screen during gameplay, and as far as I could see, there's no way to remove them. We'll have a full review of Ambition Of The Slimes when the English update arrives, but if you're feeling adventurous, you can give it a try right now.