It's my favorite night of the week, new iOS game release night, and this week brings a lot of interesting new games for your iOS devices. However, while there's plenty of great stuff on the list below, there's also a bit of bad news. NHL 2K was supposed to launch tonight, but at the last minute it was delayed for reasons unknown. Also, the awesome looking board game/card game/dungeon crawler mashup Card Dungeon that we checked out way back in April was also supposed to launch tonight, but is currently embroiled in Apple approval hell and so far hasn't shown up yet. We'll keep our eye on both of those situations, but for now load up on all the games below and let us know what you're picking up tonight.
Update: Huzzah! Card Dungeon has been approved and is available now. I've added it to the list below.
Update 2: Ok, Card Dungeon is being weird at the moment, but as soon as its App Store issues work themselves out, the link should be live at the bottom of this post.
---
Absorption
iTunes Description
In Absorption, you live by absorbing from enemies. You get score faster when you absorb more enemies at the same time.

It's easy to play and insanely additive.
When you get familiar with it, you will see that there's nothing more satisfying than the feeling of genuine achievement after you've absorbed so many enemies.
Forum Thread: Absorption (by Zhipeng Wang)
---
Adventure Xpress
iTunes Description
• A new twist on Match-3 gameplay – Equip weapons, armor, and spells to personalize your strategy against foes. Match three or more runes to attack.
• A huge journey – As part of the Adventure Xpress you'll travel to over 275 battle locations across a sprawling world map.
• Heartwarming stories – If you're risking your life as a courier man or woman to deliver these letters you should at least get to read them, right?
Forum Thread: Adventure Xpress (by [Adult Swim])
---
Astro Party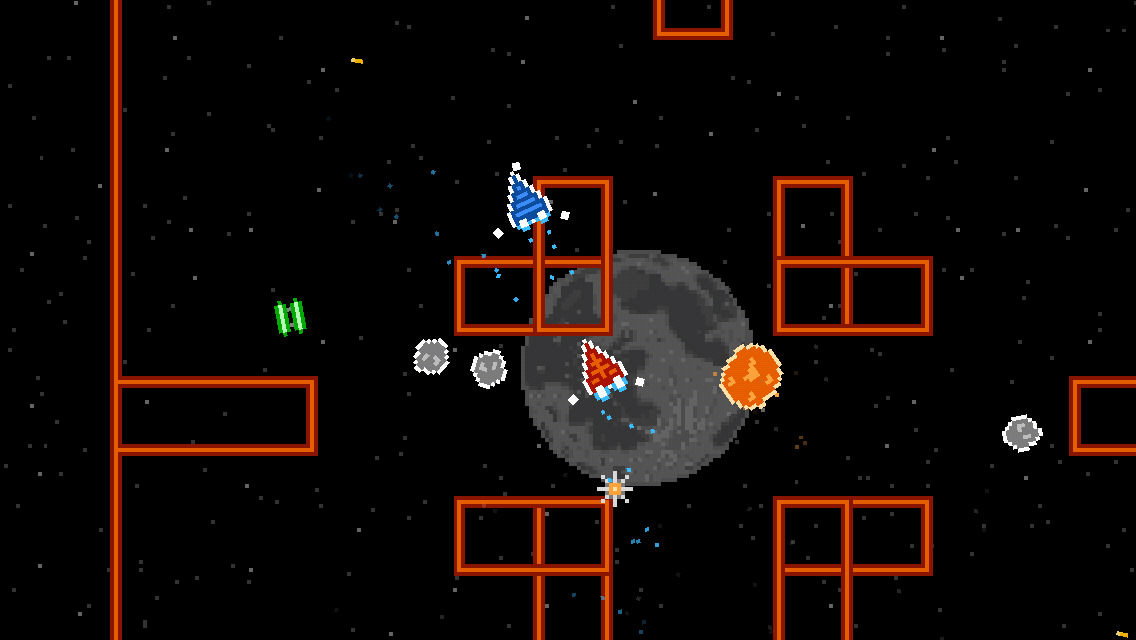 iTunes Description
A local multiplayer party game. Ships can only turn right. (whaaaaa?)

Two players on iPhone. Up to four players on iPad.

– Two button controls
– Three game modes
– Dynamic arenas
– YOUR SHIP A SPLODE
Forum Thread: Astro Party (by Rusty Moyher)
---
Beatbuddy HD
iTunes Description
The best-selling PC game is now on iOS! Play the all new HD version of Beatbuddy with fantastic graphics and sound, only available for latest iOS devices. Beatbuddy is an action-adventure where players solve puzzles and vanquish enemies in six beautiful hand-drawn worlds, each with their own amazing soundtrack composed by industry legends such as Austin Wintory, Parov Stelar, chiptune-genius Sabrepulse, the La Rochelle Band — and more to come with free exclusive DLC's post-launch.

Can you save the music on Symphonia?
Forum Thread: Beatbuddy HD (by THREAKS)
---
Card Dungeon
iTunes Description N/A
Forum Thread: Card Dungeon (by Ryan Christy)
---
Cloud Knights
iTunes Description
Cloud Knights is a physics-based action game with an epic fantasy adventure style. It has unique and easy controls, allowing the player to move and fight by simply swinging their weapon. It can be played by up to two players on the same device. Any unlocked campaign level can be played in both single player and co-op mode. The game also includes a dueling mode, which lets players fight each other or play against a CPU-controlled knight.
Forum Thread: Cloud Knights (by Astrosnout)
---
Copy That Shape
iTunes Description
Copy That Shape is a test of reflexes, memory, and strategy as you race against the clock to keep up. It's simple, really: see a shape, memorize that shape, copy that shape. The better you do, the more points you score and the more time gets put back on the clock. Will you go fast and risk scoring few points and putting fewer seconds back on the clock? Or will you go slow, making sure each corner is precisely located as precious time ticks away. Figure out your own strategy and play Copy That Shape!
Forum Thread: Copy That Shape (by Devon Shelly)
---
Evil Brown Eggs
iTunes Description
All you want to do is take a nice nap in the safety of your nest, but those Evil Brown Eggs are after you! How many nests can you get into before they catch you? Collect the nests and gain points to unlock customizable egg parts to make your own personal egg, and pit your score against the world with online leaderboards! Then face off against a friend with same-screen MULTIPLAYER support in some of the most intense and competitive matches ever seen in a casual mobile game!
Forum Thread: Evil Brown Eggs (by Steve Uy)
---
Galaxy Trucker
iTunes Description
Galaxy Truckers Wanted!
Can you build a space ship from sewer pipes? Are you willing to face meteors, pirates, and smugglers? Can you fly a five-engine ship after four engines have been destroyed? Then you are our kind of trucker!

We offer good pay, a xenologically diverse crew, and a dynamic work environment. Bonuses paid for prompt delivery.

Sign up to be a galaxy trucker today!
Forum Thread: Galaxy Trucker (by Czech Games Edition)
---
I am a Brave Knight
iTunes Description
Do you have ten minutes to live a life?
Inspired by games like Journey or Cloud, I am a brave knight is a short story based on our perspective of life. The game follows the life of a man and his progress through it. With an emotional story that will not leave you indifferent, get ready to live an experience and maybe learn something about yourself.
Forum Thread: I am a Brave Knight (by Bulkypix)
---
Inferno 2
iTunes Description
The ultimate twin-stick action-RPG/shooter is here! Inferno 2 is the sequel to Inferno+, Radiangames' critically-acclaimed twin-stick action-RPG. Inferno 2 boasts even more devious levels, more weapons, more upgrades and powers, more enemies, and more customization, along with more insane explosions and particle effects.

BIGGER, BETTER, BADDER! Inferno 2 is everything Inferno+ fans have been waiting for:
Forum Thread: Inferno 2 – (by Radiangames)
---
Jack B. Nimble
iTunes Description
Jump in the shoes of Jack B. Nimble and master the whip in this Game Boy styled auto runner.

Leap and dash across spooky hilltops, whipping candles as you go. Use tall grass to slow down and stay in control of the action, but remember to watch out for trees! With a score system based on player accuracy and distance travelled, timing and skill are key to achieving a position atop the scoreboard.
Forum Thread: Jack B. Nimble (by Sean Noonan)
---
Kawaii Killer Plushy Edition
iTunes Description
Kawaii Killer is an intuitive & fun game taking place in the Kawaii Forest, which is plagued by evil plushies! You are Davy, a young trapper, and you must save the forest by destroying these plushies!

But beware! Each plushy is different! When the fox needs only a simple tap to be neutralized, you'll have to perform a slice to destroy a rabbit, while the frog needs to be torn apart using two fingers!

You'll have to face 14 different plushies in Arcade mode, beat the timer in Speedrun mode, grab the gold medal in 36 challenges, and unlock all the badges in the game!
Forum Thread: Kawaii Killer Plushy Edition (by Tabemasu Games)
---
Mad Finger Marathon
iTunes Description
It's the most AWESOME finger sprint game you've been waiting for! Mad Finger Marathon!

Run with you fingers as fast as you can to try and get to the top of the leader board.
Forum Thread: Mad Finger Marathon (by Pine Entertainment)
---
The Magnificent Pixel Dynasty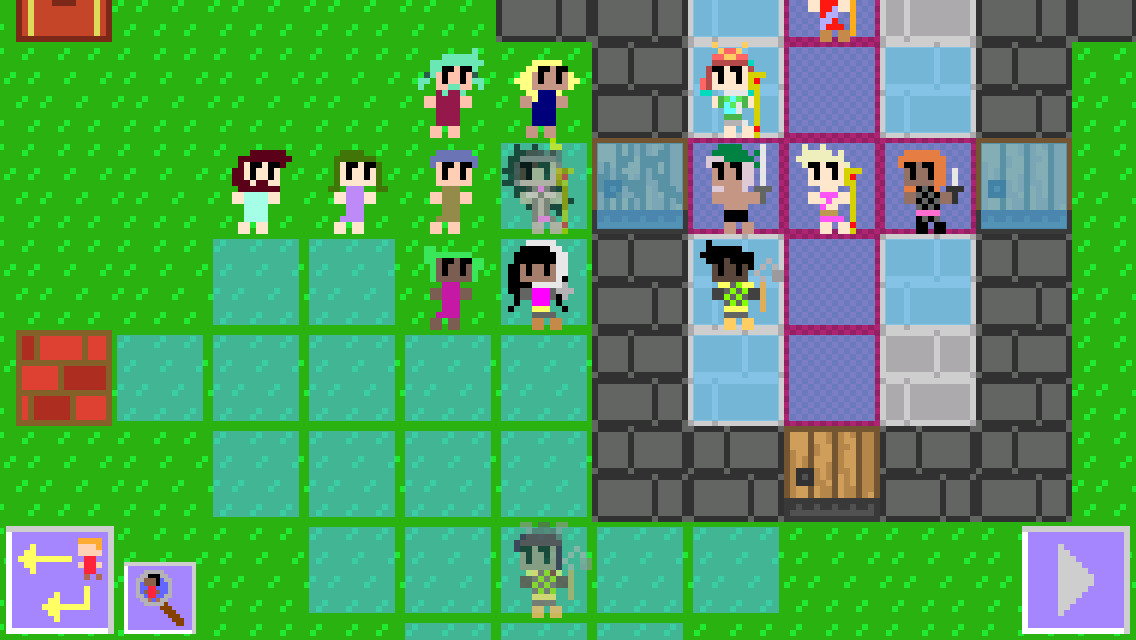 iTunes Description
You built yourself a glorious Pixel Kingdom; now see if you can lead that kingdom into a magnificent dynasty that spans generations!

As King or Queen, design, build and strengthen your castle, and lead your citizens into turn-based battle against rival kingdoms who dare to defy you… or just hide behind a strong fortress wall and rooms of bodyguards while your loyal subjects do the fighting. A dynasty only lasts as long as its ruler after all!

The Magnificent Pixel Dynasty is the roguelike inspired sequel to All Glory to the Pixel King!, and is a single-player game, supported by the creativity of it's players worldwide. Each of the computer controlled fortresses you invade is that of another player.
Forum Thread: The Magnificent Pixel Dynasty (by Steve O'Gorman)
---
Marble Mountain
iTunes Description
Most Marble's spend their days drunkenly smashing into each other or hide in constant fear that the finger of god will come along and flick them. However once in a great while there comes a Marble who is brave enough to leave town and seek glory by traversing to the top of the Mountain and seek the treasure every Marble knows to be there!
Explore your way through rugged wilderness, snow, and lava to reach the top of the Mountain. Avoid avalanches, leap from waterfalls, delve into ancient graveyards, jump in your minecart and don't forget to collect all the Aurum's.
Forum Thread: Marble Mountain (By Shannon Pickles)
---
Pry
iTunes Description
Pry is a book to watch and a film to touch. A hybrid of cinema, interaction and text, it follows James, a demolition consultant, six years after his return from the First Gulf War.

Created exclusively for the iPad, Pry moves beyond eBook imitations of print. What happens when instead of turning a page, the reader must force open a character's eyes or grasp his buried memories to progress?
Forum Thread: Pry (by Tender Claws)
---
The Sagas of Fire*Wolf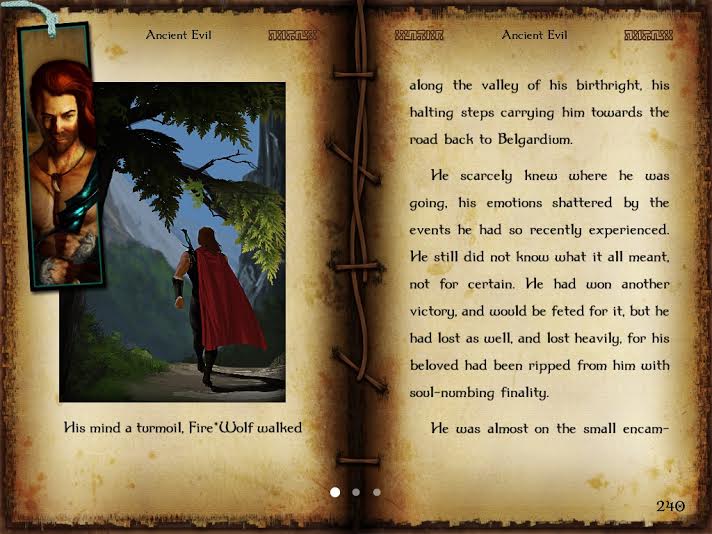 iTunes Description
From Herbie Brennan, the author of the GrailQuest series, comes The Complete Sagas of Fire*Wolf! Exiled from his Barbarian village, Fire*Wolf sets out into the Wilderness. On the way he will encounter many dangers and learn the truth behind his heritage. Growing from a simple barbarian to a skilled sorcerer, Fire*Wolf will not only have to survive personal danger but thwart the greatest threat Harn has ever had to face… The Demonspawn.
Forum Thread: The Sagas of Fire*Wolf (by Tin Man Games)
---
Space Beats Saga
iTunes Description
Put your reflexes to test in this space survival classic. Tap anywhere on the screen to change direction and avoid your almost inevitable downfall. Your only way out? Dodge the cosmic rays and escape the solar system into outer space.
Forum Thread: Space Beats Saga (by Rafael Lima)
---
Spellix
iTunes Description
Spellix

the word game for everyone

Spell words to complete objectives in a sixty-four level adventure, each with their own unique challenges. See your vocabulary and lexicon improve while playing, and compare scores with your friends and global leaderboards with Game Center.
Forum Thread: Spellix (by Moonlight Games)
---
Spirits of Spring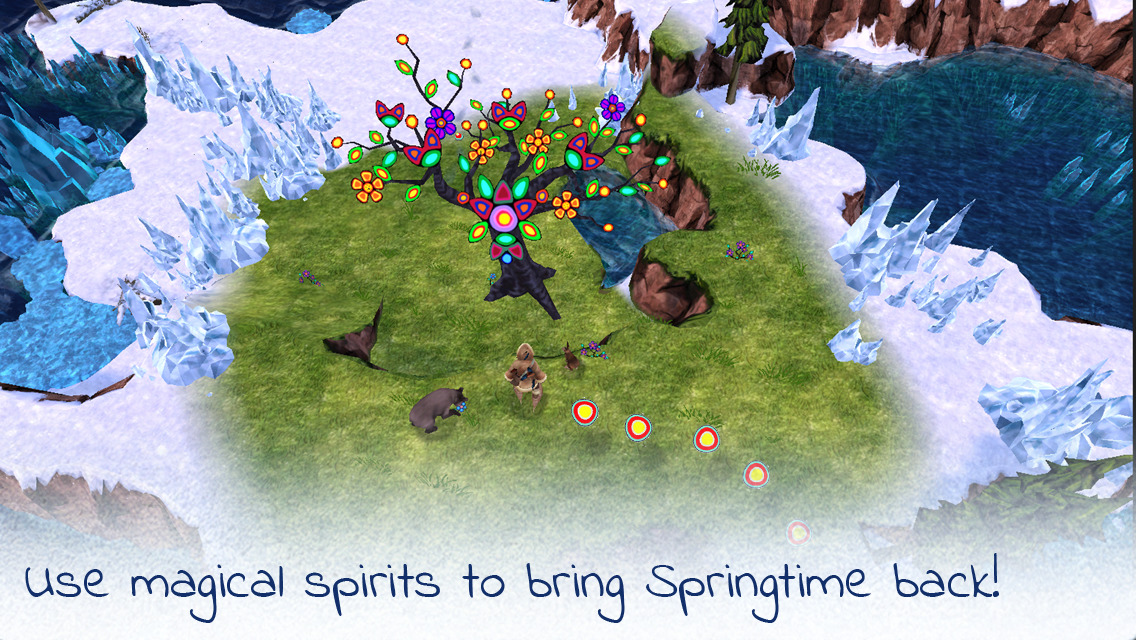 iTunes Description
From the creators of the award-winning empathy game, Papo & Yo, comes a tale about finding strength.

Chiwatin, a young Native boy stranded in the northern landscapes of Permanent Winter, is haunted by giant crows. To overcome their cruelty, Chiwatin goes on an inspiring quest to restore Springtime and find the courage to move on.

Inspired by familiar struggles with bullies and isolation, Spirits of Spring is an empathy game rooted in deeply emotional storytelling. Experience the fiercest loyalty in the most unlikely of places!
Forum Thread: Spirits of Spring (by Minority Media)
---
Star Warfare 2: Payback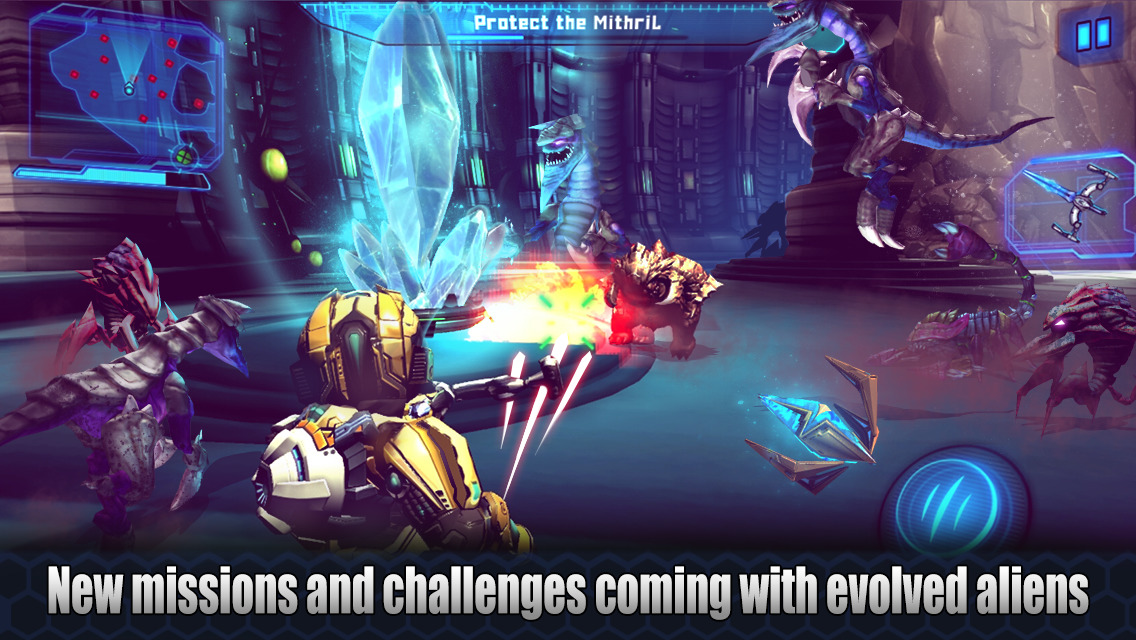 iTunes Description
One of the most successful third person mobile shooters returns! After 15 million downloads worldwide, prepare yourself for the next generation of Star Warfare: Alien Invasion.

Return to the black recess of space in defiance of unspeakable horrors including:

* Boss Fights – online or offline against an unstoppable maelstrom of grueling enemies.
* Satisfying Single Player Campaign – Are you brave enough to face the grating heat of battle alone solo versus abominable hordes of biological oddities?
Forum Thread: Star Warfare 2: Payback (by Freyr Games)
---
Stylish Sprint 2
iTunes Description
It's the real deal! The ORIGINAL runner game, Stylish Sprint 2 is here!

◆ The latest sequel of Stylish Sprint franchise that reached #1 in 30 countries including the US, Japan, China, and Germany.

◆ The best runner game out there!
Now, it's time to run with style!
Full 3D high quality graphics runner game!
Get absolutely enthralled by Jumping, Flying,and controling Action to feel its addictive gameplay!
Forum Thread: Stylish Sprint 2 (by playus soft)
---
Tiny Troopers: Alliance
iTunes Description
Tiny Troopers return for their biggest war yet in Tiny Troopers: Alliance. Join forces to wipe out the competition! Team up with other players to form powerful Alliances and compete in Weekly Wars against players around the globe for top prizes.

Build and fortify your base and lead your troopers into epic real-time conflicts. Tactile controls give you full command over your infantry units, vehicles, and air units as you plot and execute lethal assaults in battles. Unlock, upgrade, and dispatch everything from grenadiers and gunships to artillery strikes and nuclear missiles as you obliterate bases created by other players, or by the dreaded rogue General Wolf.
Forum Thread: Tiny Troopers: Alliance (By Chillingo Ltd)
---
Tunnel Blazer
iTunes Description
Trapped in an alien installation, your only chance of freedom is to blast your way through a gigantic tunnel in your space fighter. Tunnel Blazer is possibly the fastest tunnel racing/shooter ever existed! Pilot your fighter using intuitive touch control, and race through each of the 10 sectors before the air locks close. But the aliens won't be letting you go easily: Prepare for the fight of your life!
Forum Thread: Tunnel Blazer (by Tokomak Interactive)
---
WW2: Sandbox
iTunes Description
Sandbox is the unlimited sequel to our Strategy & Tactics: World War II. We've abandoned historical restrictions and turn limits making your task deceptively simple – take command of any European army and lead it to victory in World War 2.

You can recreate the actual politics of the era – or not. For instance, as Great Britain you could side with the USSR to crush Germany – or you could disable the historical alliances and lead America to conquer Europe…
Forum Thread: WW2: Sandbox. Strategy & Tactics (by HeroCraft)