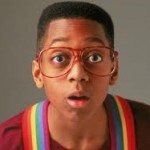 Just a quick PSA for all you iOS device owning dudes out there (which presumably is close to 100% of our readerbase), Apple just released the iOS 8.0.1 update which addresses a bunch of bugs and introduces two major bugs of its own. Namely, a lot of people (myself included) after updating cannot connect to cellular networks or get Touch ID to work. If you're the kind of person who says "Sure, why not!" and hits "Yes" when your phone asks you if you want to update, you're probably better off sitting this one out. Considering this just happened, there's no word from Apple yet or anyone else official on what's going on.
Keep an eye on TouchArcade or our sister site MacRumors for more details on when it's safe to update.
Update: Apple has pulled the update, and support agents are recommending restoring from iTunes to fix the problem.
Update 2: Here's how to fix it if you've got an iPhone 6 or 6 Plus that you can't get working.