If you like full-size Bluetooth MFi gamepads, today is a good day for you. Not only is the Mad Catz CTRLi coming soon for $60, but if Amazon Canada is to be believed, we'll be getting the Horipad, initially revealed in prototype form at E3 by hardware manufacturer Hori, this November. Listed on Amazon for $64.13 CAD, that comes out to just under $60 USD, so this is in the same price range as the CTLRi, and still about $20 below the MOGA Rebel and other first-wave MFi gamepads.
The Horipad is a Bluetooth extended MFi gamepad, with the full assortment of analog sticks and buttons. Unlike the CTRLi, this will have a rechargeable battery. But unlike the CTRLi and MOGA Rebel, there's no clip on the controller for an iPhone or iPad, so odds are this one will be an iPad-focued affair. It comes with a tablet stand, but it's the same kind of cheap tablet stand you can get near the cash register at a convenience store, not like the compass-style stand the MOGA controller comes with.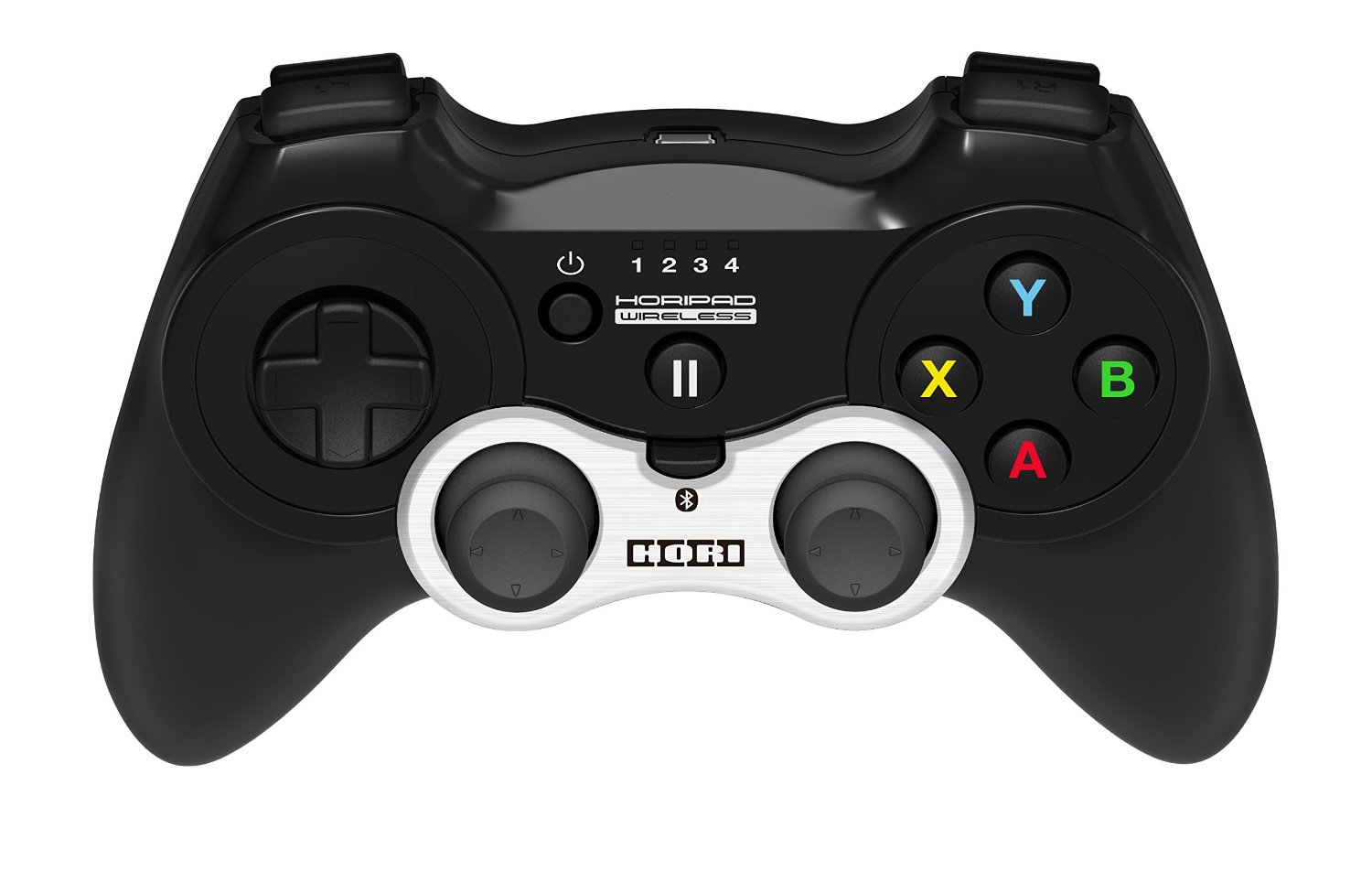 The grain of salt to take with this is that only the Canadian Amazon site is listing the controller for now – the US site doesn't list a price or date. But with the Rebel out, the CTRLi coming soon, and the holiday season up ahead, it makes sense for this and other MFi gamepads to become real.
Thanks to commenter lifelower for bringing this to our attention