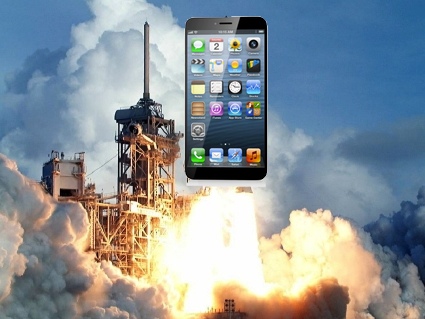 Well, today is the day of the iPhone 6 (and 6 Plus) launch. If you're not already in line for one or have a tracking numbers that's out for delivery, it's probably going to be a while before you get your hands on one. Like most iPhone launches, supply seems to be tight- Particularly when it comes to the iPhone 6 Plus. Jared and I will be spending our mornings picking up our reserved iPhones from local Apple stores which hopefully results in a quick and painless process… But, we'll see.
Now that folks are getting their hands on the new iPhones, of course they're getting torn apart and dropped. iFixIt has a great teardown of the 6 Plus with some ridiculously high resolution photos of the internals. Of particular note is the massive battery which is double the size of the iPhone 5s. The 6 Plus has the same 1GB of RAM in it as the iPhone 6, as many people were speculating that the bigger iPhone could potentially have more onboard RAM than the smaller one.
The first drop tests are in as well, although admittedly, they're not very scientific:
Both the iPhone 6 and the iPhone 6 Plus break when dropped without a case. I'm not sure that's a surprise to anyone. Based on this single test the iPhone 6 family seems to do worse than the iPhone 5 family when it comes to being dropped, so it's probably not a bad idea to pick up a case with your phone.
Once we get back from our respective Apple Store lines, Jared and I will be posting overall impressions on the iPhone 6 (and 6 Plus) as we install various games onto it that weren't available during the Apple demo. When that will happen is entirely up to the Apple Store line gods.