Remember how Age of Zombies ($0.99) got updated out of nowhere back in June, promising that more updates were coming? And then Halfbrick added in Abraham Lincoln in another update? Well, they've just updated their venerable dual-stick shooter again with local co-op support. That's right, it's now possible to have Barry Steakfries and Abraham Lincoln fight side-by-side against waves of zombies all throughout history…while riding a zombie T-Rex. Truly, we live in wonderful times.
The co-op mode works on iPad in a couple different ways. Two people can play on one device in split-screen mode with their own controls, as such: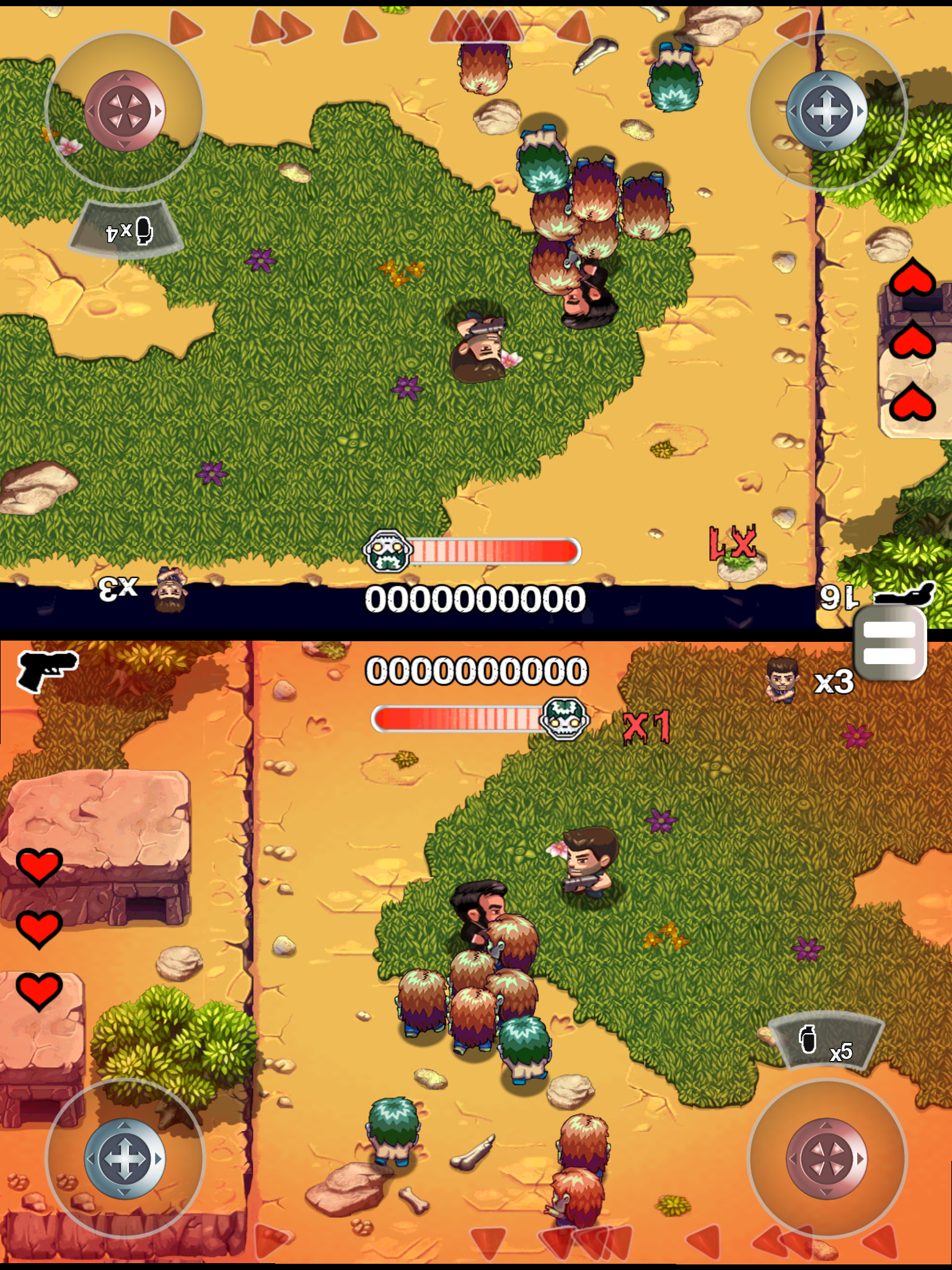 However, if you have MFi gamepads, then you can connect up to four of them to one iPad, possibly even using Handoff, and fight off waves of zombies together. The game is TV-friendly as well: iOS 8 AirPlay and HDMI output performance is much improved, and there's overscan options in the settings if anything's getting cut off by your TV.
The entire game can be played in co-op mode, so grab a buddy and get to killing some zombies, because that's what Abraham Lincoln would have wanted: this great union cannot prosper unless we deal with the undead menace plaguing us.