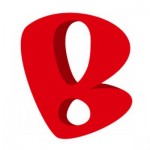 Over the weekend at PAX Prime, DragonVale developer Backflip Studios announced that they have a new mobile game in the works based on the Dungeons & Dragons IP. The game is currently untitled, but Backflip spoke to Polygon during PAX and did divulge a few details. The game is considered a castle defense game, but it's "much, much more than that" explains Backflip CEO Julian Farrior. "There's a heavy customization component. There's a heavy player-vs-player component. It wouldn't do it justice to tie it to any one game — it's inspired by the castle defense or raiding genres, but it doesn't adhere tightly to that, either."
The team at Backflip says the inspiration for this new D&D game came about after they released Army of Darkness Defense back in 2011. That was also a castle defense-style game based on a known IP that turned out incredibly well. It certainly wasn't the deepest game in the world, but it was a lot of fun, and used the Army of Darkness movie license to great effect in terms of fan service. Backflip is hoping to create a similarly accessible game in the D&D universe for the hundreds of millions of potential customers on the mobile platform. Here's a brief behind-the-scenes video in which the Backflip team talks about their own personal experiences with D&D over the years, and it also offers a very early glimpse of the game in action.
As you can see from the video, the core gameplay of this new D&D game looks very similar to Army of Darkness Defense. Not a bad thing at all, as like I said before that game was super fun. It also sounds like it will have a bit of Clash of Clans-like functionality in the form of asynchronous multiplayer where you can send your squad out to attack other players and they can in turn send out an attack on you. The heroes that you can create in D&D on mobile will be based on the classes found in Dungeons & Dragons 5th Edition. Backflip definitely has a tough job on their hands, as the physical D&D can be a notoriously complex game that can be hard for your average person to get into. It will be interesting to see how Backflip distills that complexity down into a mobile-friendly package for a largely casual mobile gaming audience. The untitled Dungeons & Dragons mobile game is set to hit sometime next year, and I'm sure we'll be getting even more details on it before too long.
[Polygon]