A new game has taken the crown of the most downloaded free game on the App Store, it's called Timberman (Free) and almost vaguely feels like someone took a look at those don't step on the black tiles games and decided to make something that looked like a real video game out of it. Maybe. Anyway, in the game you play as a lumberjack and can tap either side of the screen to chop an apparently infinitely tall tree down.
The trick is, with each tap the tree falls down a bit more, and you don't want to be on the wrong side when it does. If you get hit by a branch, you die. A time limit keeps you tapping as quickly as possible, and, of course, like all of these simple, free, high scoring games, the leaderboards are absolutely decimated by people who are way better at video games than I am.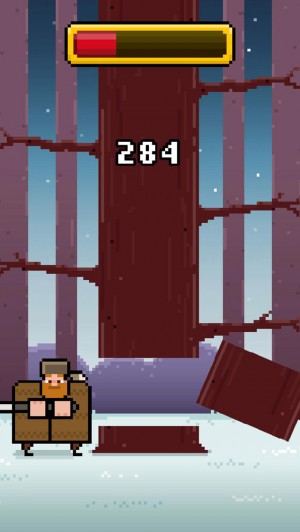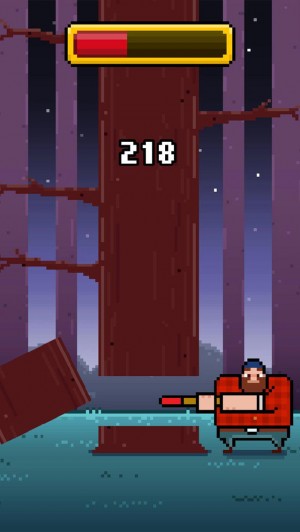 There's a bunch of different lumberjacks to unlock by hitting certain score thresholds, liking them on Facebook, and things like that. If the ads annoy you, you can spring for Timberman Golden Edition ($0.99), but beware, the iTunes description mentions, like most apps that cost money, Timberman Golden Edition is reserved for "extremely rich people".