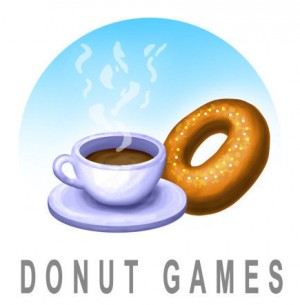 Chances are you're familiar with Donut Games and their library of nearly 40 iOS titles. As their name implies, they're masters of the "coffee break" gaming experience, typically focusing on puzzle or arcade games with simple mechanics but lots of depth. They've long been one of my favorite developers and have defined what mobile gaming experiences should be like.
But now it's time for Donut Games to spread their wings, as they've revealed their next upcoming project Traps n' Gemstones, and it looks to be their biggest endeavor yet. Traps n' Gemstones is a "Metroidvania"-style action platformer, meaning you'll be exploring one giant world, and new bits of the world will slowly become accessible as you progress and gain new abilities. It features an Egyptian theme and the colorful pixel art that Donut Games are known for. Check out the trailer.
Traps n' Gemstones is on schedule to be submitted to Apple sometime this month, so its release shouldn't be too far off. As a long-time fan of Donut Games and a fan of Metroidvania platformers, I'm incredibly excited for it. Donut also mentions that Traps n' Gemstones will be priced higher than the dollar or two that their games typically go for, indicating they're shooting for a premium experience. When more information drops, like a definite price or release date for the game, we'll let you know.