It's new iOS release day, and it's another busy one around TouchArcade Towers this week after the fairly hectic last couple of weeks. There's a lot of strong new titles this time around, including the early-releaser Magic 2015 which hit earlier today. Also there are some prominent updates hitting tonight, like the fifth and final episode of The Wolf Among Us which is available right now and a big update coming to Minecraft Pocket Edition which hasn't appeared for me just yet but we'll keep an eye out for it.
---
A Few Billion Square Tiles
iTunes Description
A Few Billion Square Tiles is a multiplayer MineSweeper played on an infinite board:
• play live with thousands of other players
• fight for the biggest empire
• create and join clans
• compete for speed in the hourly leaderboards
• find hidden pixel art on the map
• save and share bookmarks of your favorite locations
Forum Thread: A Few Billion Square Tiles, a Massively Multiplayer Online Minesweeper
---
Beekyr: Eco Shoot'em Up
iTunes Description
Beekyr is a 'bullet hell' 16-bit style shoot em up, shmup, that leads our cool bee through 23 amazing levels in fields, trees, forests, rivers, waterfalls, jungles and caves to avenge his queen and hive from the nasty wasp queens and their soldiers… Very similar to space shooters but set in the world of bugs.
Forum Thread: Beekyr: Eco Shoot'em up (by Jaime Dominguez-Blazquez)
---
Beyond Gravity
iTunes Description
Beyond Gravity is procedurally generated "platformer" where you jump in-between planets and try to collect as many pickups as you can. This gets progressively harder the further you jump. No need to worry tho as you can upgrade your character with loads of upgrades and power-ups! Take control of brave space explorer and hold out as long as you can while collecting missing parts of your spaceship. Never miss to build up crazy score multipliers.
Forum Thread: Beyond Gravity – (By Qwiboo)
---
Blackwell 1: Legacy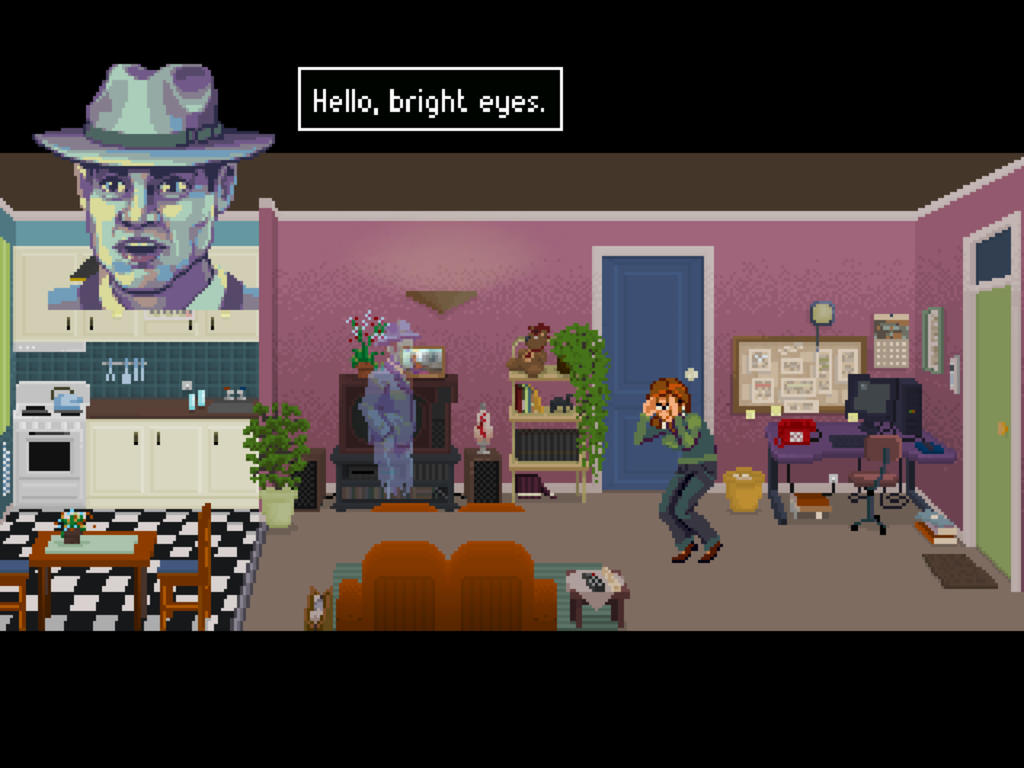 iTunes Description
Rosa Blackwell's humdrum life is turned upside-down when she discovers she is a medium with the power to talk to the dead.

With the aid of the wise-cracking Joey Mallone, the family spirit guide, she sets out on a quest to lay to rest the ghosts of New York City.

But is Joey as well-intentioned as he claims? And why is her family bonded to him, generation after generation?
Forum Thread: Blackwell 1: Legacy (by Wadjet Eye Games)
---
Blackwell 2: Unbound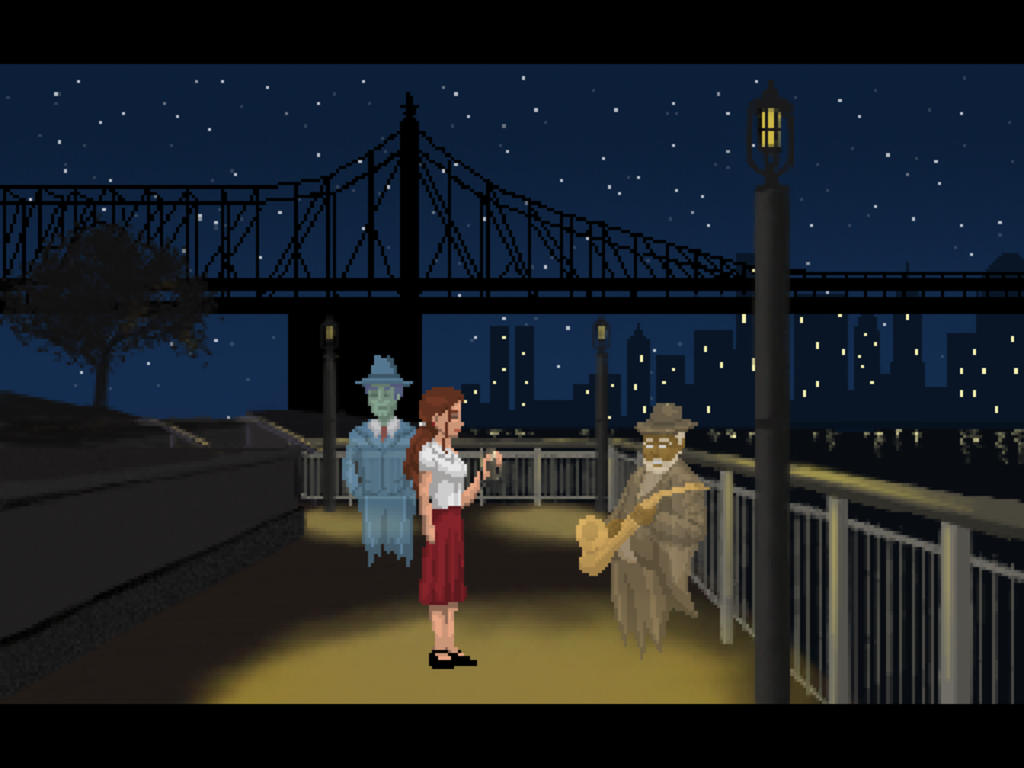 iTunes Description
The year is 1973. The sound of a lone, ethereal saxophone drifts over the Roosevelt Island promenade, while a series of accidents plague a midtown construction site. The citizens of Manhattan take no notice of these events… but are they connected?

Embittered medium Lauren Blackwell (aunt of Rosa Blackwell) and her spirit guide Joey Mallone are the only ones who believe that there is anything strange going on, and they are the only ones who can stop an enigmatic killer from striking again…
Forum Thread: Blackwell 2: Unbound (by Wadjet Eye Games)
---
Blackwell 3: Convergence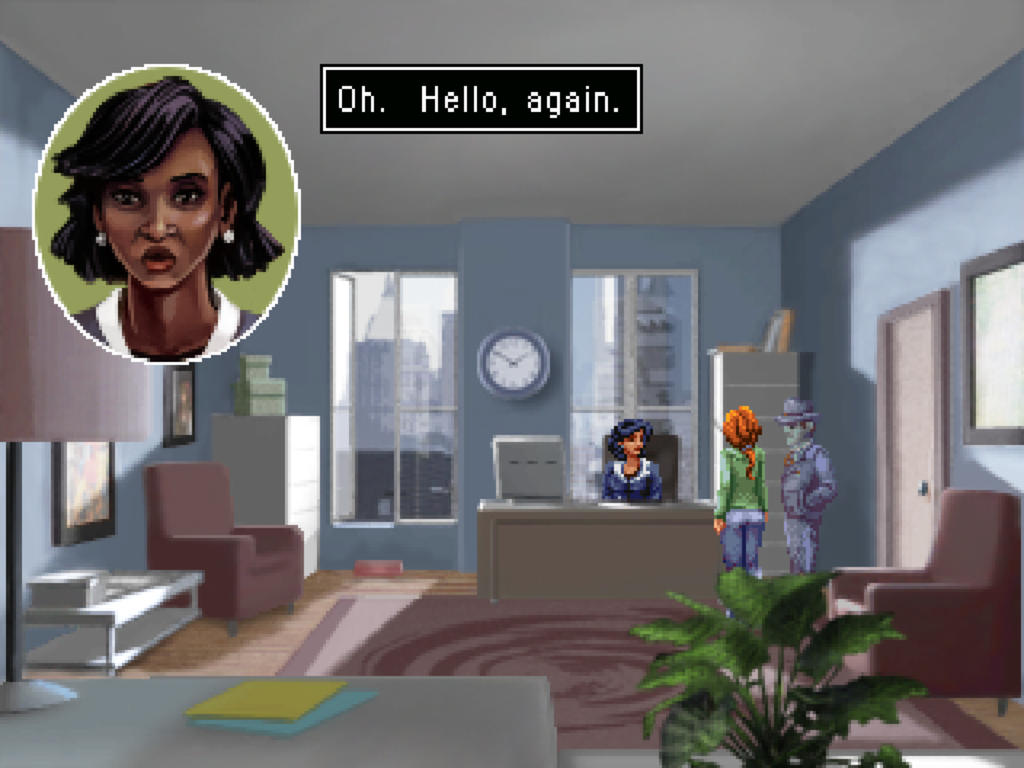 iTunes Description
A new film opens to rave reviews, despite its bloody history. A beautiful uptown office remains unoccupied, despite its prime location. A downtown artist berates himself for selling out, while a Wall Street investor congratulates himself on a job well done. Just normal life in the big city? Or is something more sinister binding these events together?

Bizarre connections are a dime a dozen for the Blackwell family, but just how far back do they go? Medium Rosangela Blackwell and her spirit guide Joey Mallone are about to find out.
Forum Thread: Blackwell 3: Convergence (by Wadjet Eye Games)
---
DaisyPop
iTunes Description
It is morning in the meadow. Wildflowers dance in the summer breeze. Ladybugs meander from blossom to blossom in search of a meal. And then the silence is broken by one small *TAP*.

At the point of impact, daisies rapidly expand into nearby flowers, touching off their equally explosive growth. Insects race outward from the flurry of petals and sound, bringing the chaos with them. A sparkling clover is caught in the melee—something special is about to happen!—but you never know exactly what a clover will set in motion.

Then as suddenly as it started, calmness returns, but you're ten seeds richer, and it's still early. More daisies are drifting into view.

A finely crafted action haiku for your iPhone.
Forum Thread: DaisyPop (By James Hague)
---
Defenders of Suntoria
iTunes Description
Take up arms for the future of Suntoria! Defend your kingdom from hordes of devilish goblins in this challenging tower defense game! Summon mighty forces and head into battle right now!
Forum Thread: Defenders of Suntoria (by Melesta)
---
DMBX 2.6 – Mountain Bike and BMX
iTunes Description
DMBX Mountain Bike and BMX continues – featuring brand new Downhill, Slopestyle, Vert Ramp, Dirt-Pipe and Big Air levels, ghost and battle races, new bikes and individual characters from head-to-toe, replay options with video and picture export, completely new animations and physics, easy trick-steering and much more! Please welcome the freshest Mountain Bike and BMX action for your iPhone, iPod touch and iPad!
Forum Thread: DMBX 2.6 – Mountain Bike and BMX – (By randerline)
---
Doozers Solve It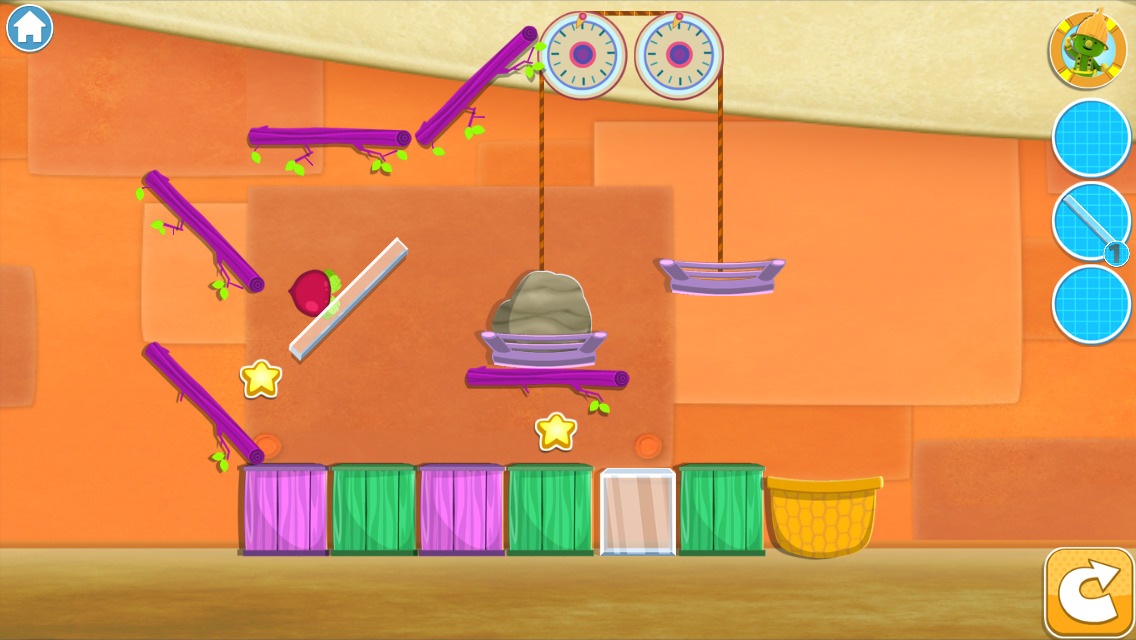 iTunes Description
Become an honorary member of the Doozers Pod Squad by discovering solutions to dozens of fun puzzles! Choose from a set of provided objects to complete a unique sequence to reach a goal. As levels progress, the number of objects to place increases, and the puzzles get more complex. "Shape matching" mode provides helpful guides for placing the pieces. Once the game is mastered, "problem solving" mode is unlocked and you will be challenged to experiment to find the right solution to each puzzle without the use of guides.

Get all three stars on each level and unlock a sticker for your sticker book. Make a picture using the scene and stickers you've earned, and save it to your camera roll to share with your friends and family.

With 50 levels of increasing complexity, this physics-based puzzle game nurtures discovery and learning in a playful way while fostering problem-solving , spatial reasoning and basic engineering skills.
Forum Thread: Doozers Solve It (by The Jim Henson Company)
---
Dungeon Hearts Blitz
iTunes Description
Battle through diverse dungeons and level up your characters in a brand new Action Puzzle RPG!

Dungeon Hearts Blitz puzzle commands are as simple as it gets. Two simple taps to play and build your combinations.

Explore the depth of strategic gameplay behind the simple puzzle commands.
Each character has its unique attacking target area – it's up to you to best utilize the each character.
Forum Thread: Dungeon Hearts Blitz (by Devolver Digital)
---
FFFFF2P
iTunes Description
FFFFF2P is a tongue-in-cheek, retro platformer with romance, baddies and free-ness.

Princess Pixel is being held captive by Ug, the evil ogre! Its up to YOU to rescue her and restore order to the world. This is not going to be easy. To save the Princess, you'll have to run, jump, and close, close, close, close, close, close, and close the ads Ug hurls at you. Don't get squashed!

Can you collect enough coins to ransom the Princess?
Forum Thread: FFFFF2P (by Elevate Entertainment)
---
Gnumz: Masters of Defense HD TD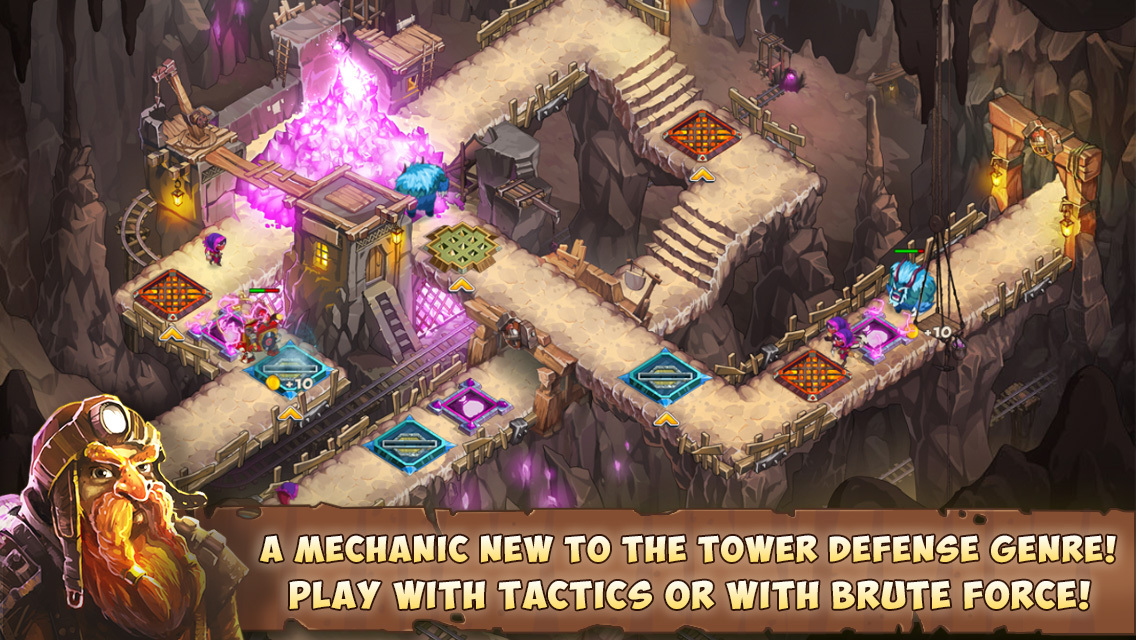 iTunes Description
Gnumz: Masters of Defense is a strategy game inspired by classical fantasy. Its new system of interacting elements will reveal your tactical talents, and brute force has its place as well. Each level in the deep caverns requires an individual approach. New players and pro gamers alike will enjoy its carefully crafted balance.

Build an ideal chain of traps. Use magic and the power of the elements: earth, ice, fire and shadow.

Battle in the depths of the Iron Mountain, in the cold of the Icy Halls, in the hellish fire of the Crucible and among the secrets of the Shadow Frontier. Defeat the army of the Wicked King!
Forum Thread: Gnumz: Masters of Defense HD TD (by 8Floor)
---
Gorodki
iTunes Description
Gorodki – a modern twist on a classic Russian folk game.
How to play – Use as few throwing bats as you can to clear all the pieces off the board.

In this electronic reimagining of the classic Russian folk game Gorodki(townships), rendered in 3D with realistic physics, you try and use your throwing bats to knock all of the pins (puzzle pieces) off of the board, the more pins you knock off the board the higher your score.

You can currently share your high scores with your friends on Facebook and Twitter with sharing on other sites coming soon.
Forum Thread: Gorodki (by Alexander Rybashov)
---
Hellraid: The Escape
iTunes Description
Hellraid: The Escape is a visually stunning action-adventure game with free updates, no in-app purchases or pay-to-win elements!

Challenging puzzles, free exploration of the game's world, and demons fought with brains instead of weapons make Hellraid: The Escape an exciting experience unlike any other in the App Store!

In Hellraid: The Escape, a sorcerer obsessed with dark arts has trapped your soul in a magic prison guarded by demonic creatures. Why are you there? Who are you and why can't you remember your name? To find the answers, you must first escape from this dimension of agony hung somewhere beyond time.
Forum Thread: Hellraid: The Escape (by Shortbreak Studios)
---
JEFN
iTunes Description
Catch all the flies before your friends, be the winner and draw a unique picture for them in this funny party game for 2-4 player.

Play against public or give password out for a private game among friends and family. Also single player training.

Game gives biscuits to you, you give biscuits to the dog… he has outfit for you… 30 outfits to unlock for your cat! Top music by Chimpkin!!
Forum Thread: JEFN (by Rafael Nogues)
---
Macrocosm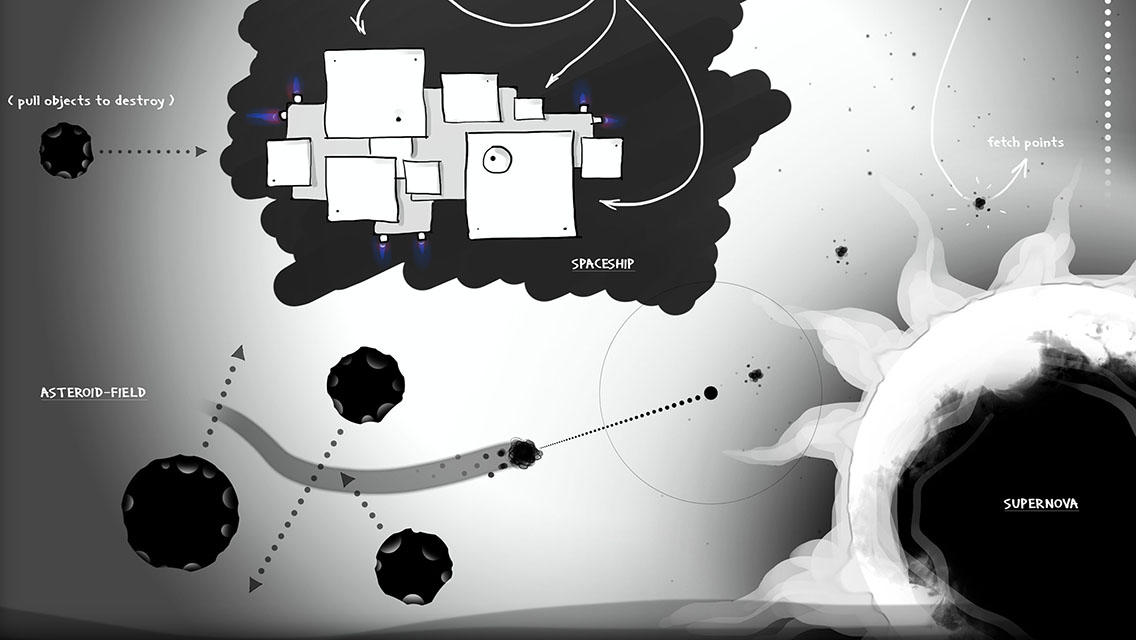 iTunes Description
The player controls a black distorted dot – black matter – in a top-down view. While picking up other black dots the character gains size and health. The challenges include moving around planets with a gravitational pull and avoiding forces of evil that try to damage you. Along the game, the player is shown that these forces of evil capture the black dots and want to keep them for themselves. The player is sent out to free all the black dots from these forces of evil.
Forum Thread: Macrocosm (by Klaas Kaat)
---
Magic 2015
iTunes Description
Experience the world's best strategy game with Magic 2015—Duels of the Planeswalkers!

Hunt bigger game in this all new adventure. Command powerful creatures and wield devastating spells to defeat your opponents in the most exciting Magic yet!
Forum Thread: Magic 2015 (By Wizards of the Coast)
---
Meat King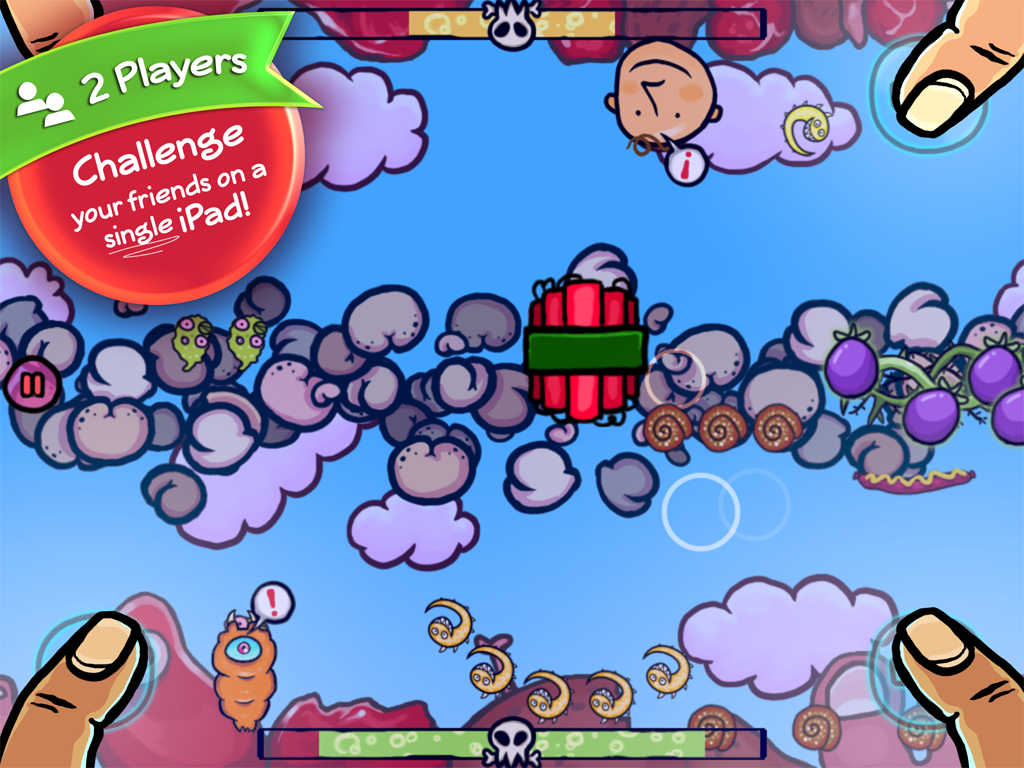 iTunes Description
"In the olden days, the Meat King was but a man. Then he defeated the entire universe and rose up to become the king. The first thousand years he had a great time ruling, but he was eventually bored and so he announced that a tournament would be held in his honour, the tournament of meat."
Meat King is the fleshiest game this side of Ursa Minor! Enter a world of weirdness, where a constant battle rages between the craziest characters you have ever met. Defeat the Meat King and rise to become the ruler of the galaxy!

Please also play against friends on the same iPad. Throw stuff at them. Blow them up. Make them face the Gigantic Double Dagger. Lose your friends.
Forum Thread: Meat King (by ius information AB)
---
Miniverse
iTunes Description
Take control of a planet to save helpless people by moving them around the universe.

– Completely original gameplay.
– Over 50 levels.
– Unique mix of action and puzzle strategy.
– Original soundtrack.
– Features wormholes, exploding planets, alien spaceships, planetary shields and asteroid fields.

Helpless people are stranded throughout the galaxy. Drag planets around to save them all, while dodging alien lasers and navigating through asteroid fields.
Forum Thread: Miniverse (by Ryan Rothweiler)
---
Mr. Pillar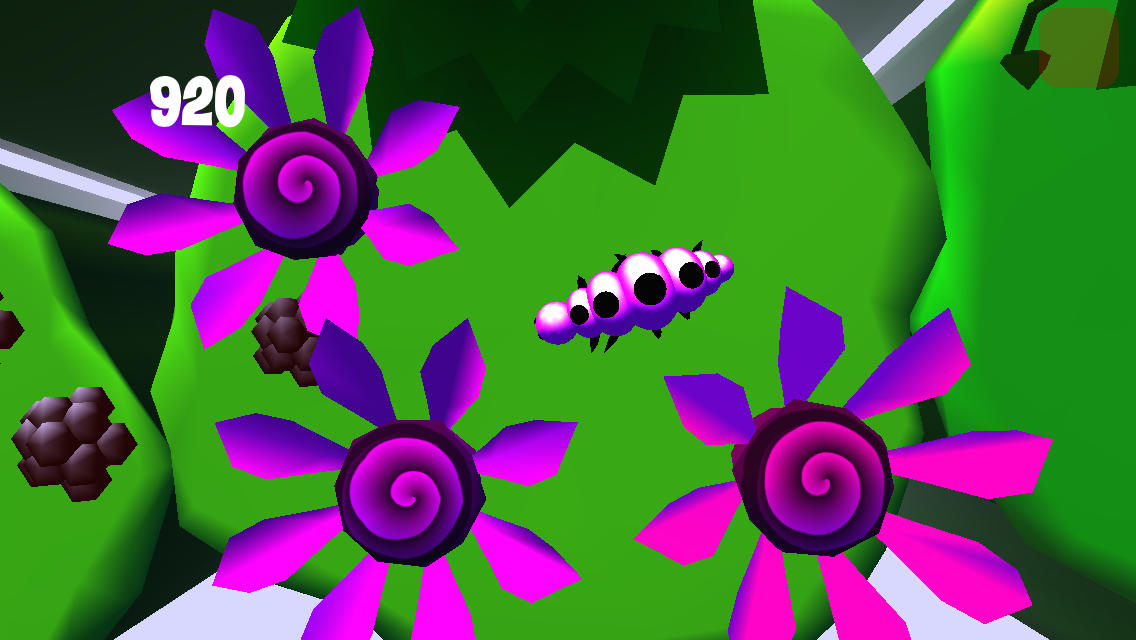 iTunes Description
Take a recently hatched caterpillar on a journey to collect food through ten different worlds.
Forum Thread: Mr. Pillar (by PDJ Apps)
---
Munin
iTunes Description
Imagine you could move mountains – literally! With realistic physics, Norse runes, rotating platforms and a lot of gray cells you'll help Munin, Odin's messenger in her very own 2D-adventure, to reclaim her power on a journey through Yggdrasil

Munin bolsters the traditional side-scrolling experience with the use of rotating environments to surpass obstacles and to solve puzzles. By twisting portions of the environment, players will create bridges from pillars, turn walls into floors or open new passages.

Further gameplay elements, like switches, moving environment or items influence by physics add even more depth to the puzzles: by rotating the game's world, boulders and debris will rumble, roll and fall. Liquids like water or lava will flow accordingly and Norse runes will show the way to the raven's lost feathers.
Forum Thread: Munin (By Daedalic Entertainment GmbH)
---
PAW Patrol Rescue Run HD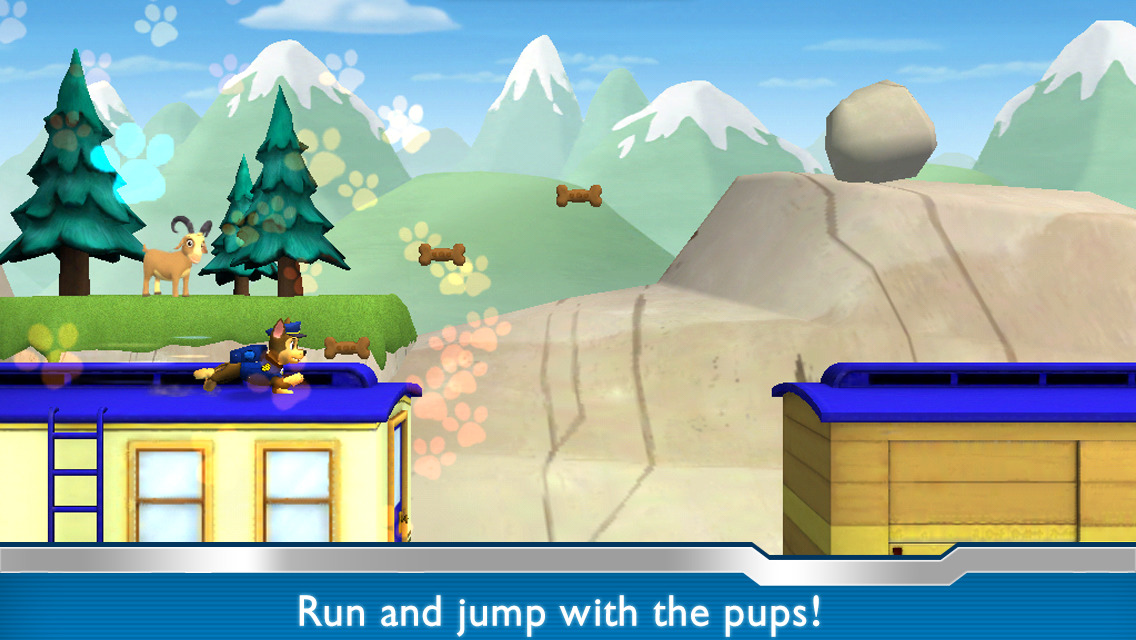 iTunes Description
PAW Patrol Rescue Run is the first and only app that lets your child play with their favorite PAW Patrol characters! Your child can:
• Run and jump with the pups in 3 distinct locations around Adventure Bay
• Help the pups work together as a team
• Play mini-activities using the pups' special skills
• Discover humorous moments including the Pup Pup Boogie
• Collect pup treats
• Earn Adventure Bay badge awards
Forum Thread: PAW Patrol Rescue Run HD (by Nickelodeon)
---
Pixel Burger
iTunes Description
How tall can you build your burger?
What ridiculous ingredients will you put in it? A squid? A stapler?

Carefully place each ingredient on top of your tower burger. The higher it gets, the more
unstable it becomes! Can your burger top the leaderboards?
Forum Thread: Pixel Burger (by Squidshaped)
---
Save The Game
iTunes Description
Save the Game lets you see the video game industry through the eyes of independent developers and law enforcement officers who help game companies protect their games.

Players select a character and start out as "rookies," employing a combination of matching skills and strategy to gather and use in-game resources. If you make the right calls, you'll be running the show in no time.
Forum Thread: Save The Game (by Entertainment Software Association)
---
Shadow Protocol
iTunes Description
World leaders are being assassinated across the globe. Nations will fall into ruin unless the highly covert M.O.T.H. agency makes its last stand. Enter the prototype M71 Shadow Exoskeleton to combat the forces of Frederick Aurnad, mastermind behind IGNIS. Gather intel, take down guards, dodge past advanced security systems and stop Aurnad before the world burns.
Forum Thread: Shadow Protocol (By Goodnight Games LLC)
---
Siralim
iTunes Description
You are the king (or queen!) of the thriving kingdom of Siralim. It is your duty to protect your kingdom and its people from the dangers lurking beyond your castle's walls. Summon hundreds of unique creatures to fight by your side as you adventure through randomly generated dungeons and complete randomly generated quests. Find rare treasure and use it to upgrade your castle, empower your creatures, craft powerful artifacts, learn new spells, and much more.
Forum Thread: Siralim (by Thylacine Studios)
---
Sky Tourist Blitz Trip
iTunes Description
The journey goes on with Petey Pendant, the astro-travel guru. This time he discovers the east side of Plumia, the jungle planet with mild violent inhabitants, who are still making his way difficult.

Escort him on this "Blitz Trip" on 60 levels with marvellous surrounding, and tricky traps.
Forum Thread: Sky Tourist Blitz Trip (By Zoltan Lading)
---
Slightly Magic
iTunes Description
He's back! Slightly returns in an authentic remake of the original classic arcade adventure.

Bigwiz the wizard has left the castle in a hurry, in order to turn the King's son Newton back into a frog. Indeed, he was in such a hurry that he forgot to pack his spare wand, forgot to lock his laboratory door, and most importantly, forgot to return his utterly stupid, idiotic, incompetent, brain-dead nephew Slightly to his parents' mud hut in the hills.
Forum Thread: Slightly Magic (by Potassium Frog)
---
SnapMatch Soccer
iTunes Description
Play Soccer without all that running around and kicking! Match picture tiles quicker than SnapBot to control the game and score goals!

• Play Friendly, League and Cup Matches
• 8 Leagues. Progress from the Pub League to the International Extreme League
• Collect 64 different star player cards to use in-game.
• Edit All the teams and create your own kits
• Male and Female players.
• Universal app for iPhone, iPod Touch and iPad
• iCloud save game sync
• Game Center Leaderboards and Achievements
Forum Thread: SnapMatch Soccer by Strange Flavour
---
Sonic Bang
iTunes Description
How good is your concentration?

SONIC BANG is a very simple one-tap quick draw game which tests your concentration.
Compete in real time with people all over the world!
Forum Thread: Sonic Bang (by Gree)
---
Space Race: A Race in Space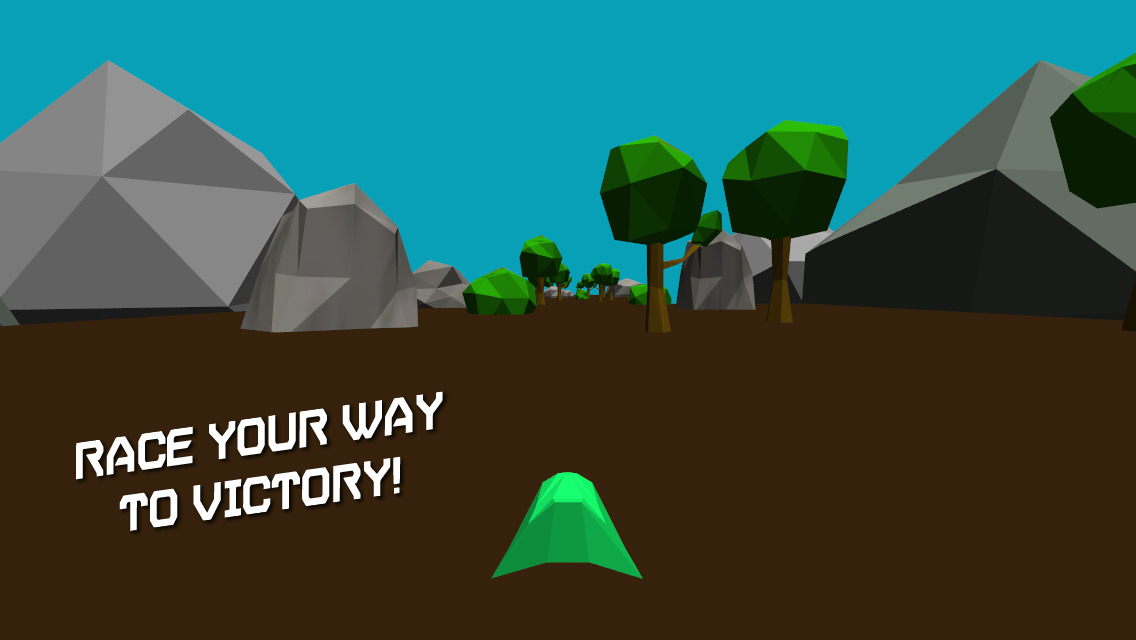 iTunes Description
Now on iOS: A race in space that you'll never forget – Space Race: A Race In Space.
Race your way through deep space as you dodge deadly obstacles in your path and manipulate time to get to your objective – the next planet and the ultimate high score.
Forum Thread: Space Race: A Race in Space (by Colin Kirk)
---
Supra RPG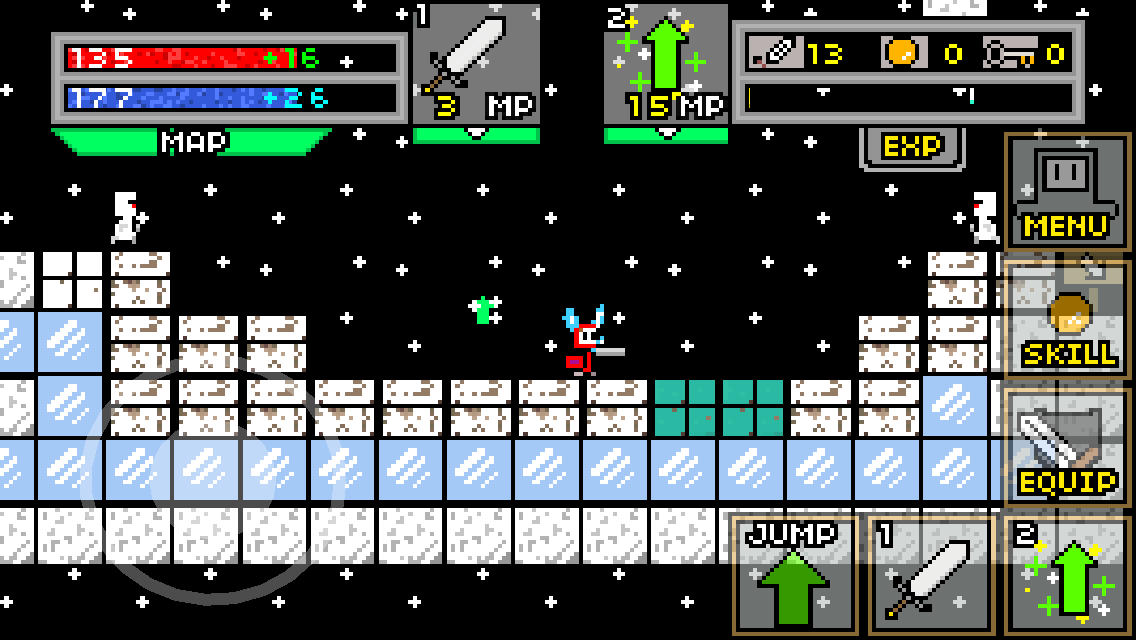 iTunes Description
The land of Supra is at peril. The dark entities bring forth destruction and desolation. Journey trough the vast world of Supra and defeat the masters of evil; The Dark Wizard, Winter Witch, Fallen Warrior and The Elemental Knight!

Customize your hero with 54 different abilities!
Gather experience, gear up and explore.
Forum Thread: Supra RPG (by Rasmus Halsas)
---
Tranquilo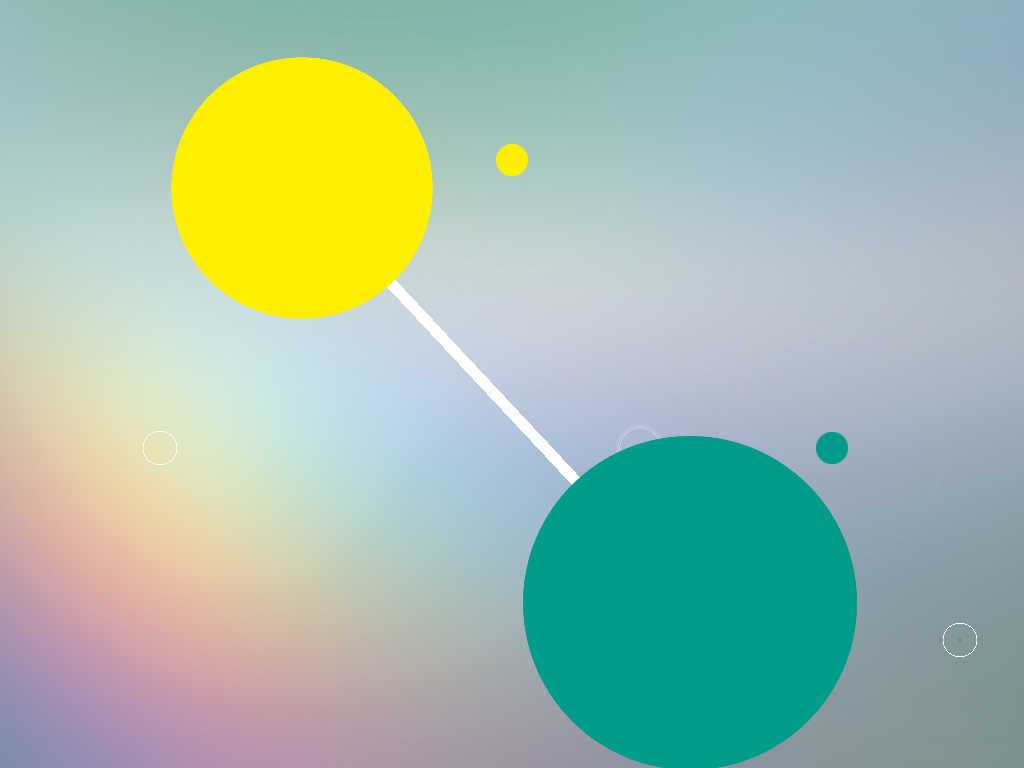 iTunes Description
LEAVE YOUR EGO BEHIND! Tranquilo is a non-competitive, non-combative, non-fast-paced game! What kind of game is it then? It's a two-player dynamic puzzle based on cooperation to achieve mutual goals. Inspired by chemical bonding, each player must collect energy to grow their bubble while maintaining the bond with the other player's bubble but not touching it.

Sounds easy? Well, it's not. The thing about Tranquilo is that too much survival instinct could make you break the connection with your partner and too little of it could cause a collision.
Forum Thread: Tranquilo (by PinchPoint)
---
Transworld Endless Skater
iTunes Description
Flip, Grab, and Grind your way to the longest runs and highest scores in Transworld Endless Skater!

Choose from five top pro skaters, each with unique skills, trick lists, and goals, as you play toward getting them on the cover of Transworld Skateboarding Magazine!

Endless levels challenge you with an ALL NEW endless way to play – Target Score! Pile up as many points as you can, hitting score targets to add extra time on the clock! How long can you last?
Forum Thread: Transworld Endless Skater (by Supervillain Studios)
---
Twisty Fingers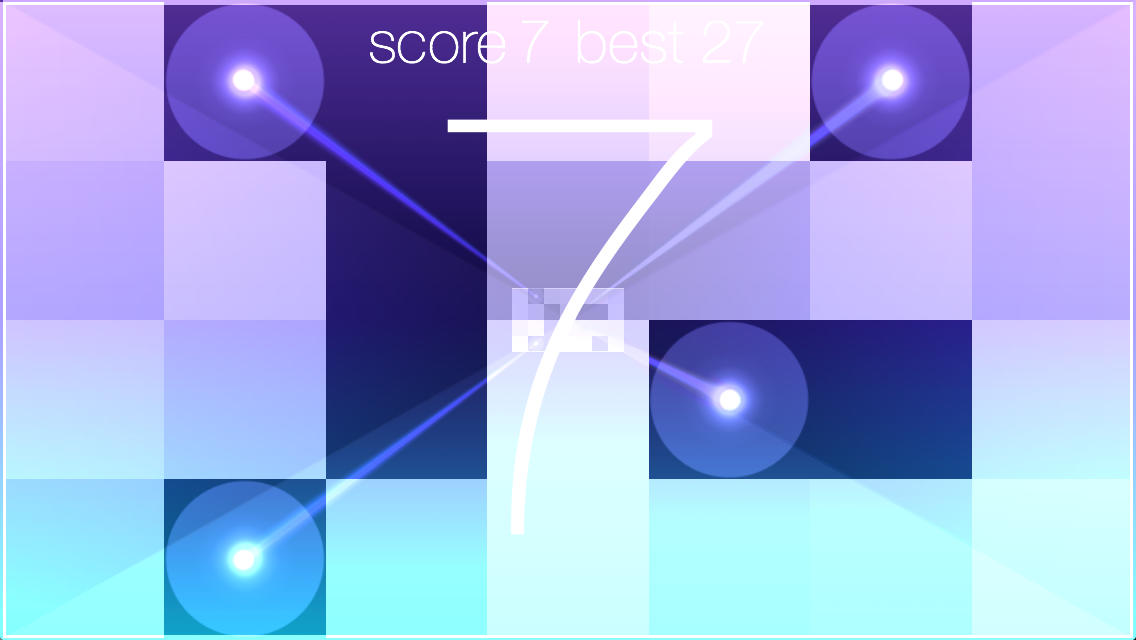 iTunes Description
Do you have skills to play this game? Avoid walls as they approach your fingers. Show that you can go farther then your friends.
Beware – fast fingers, good eyes, quick thinking needed!
Forum Thread: Twisty Fingers (by Bitmap Galaxy)
---
Urban Trial Freestyle
iTunes Description
The city is your playground! Take to the streets on your freestyle trials bike and use the urban landscape to pull off spectacular tricks. Customize your bike and rider to boost your performance across three unique disciplines: Time Attack, Stunt Mode and Challenges. Choose between speed and style, developing your own unique riding style and challenge friends or the best riders in Leaderboards and Ghost Mode. The Track Editor also allows you to create your own levels with unlimited possibilities and share them with friends!
Forum Thread: Urban Trial Freestyle – (By Tate Multimedia)
---
Zombit
iTunes Description
Zombit is a new original ONE TAP, ONE ARROW zombie killer game.

How to Play
– Touch the arrow to harvest It.
– Kill the zombie by touching it.
– Get your arrow back in his head.
– Kill the orher zombies before they eat you.

Don't break your arrow by shooting the floor.
When you break your arrow Tap quickly and pray to have a chance to get it back.
Forum Thread: Zombit (by Barreau Eddie)