I can cross one more game off my "Please please please I would do anything to have you updated for widescreen" list as the grandfather of iOS runners, Semi Secret's Canabalt ($2.99), has finally been updated with support for 4-inch screens. Canabalt is widely considered the game that sparked off the auto-runner genre on iOS following its successful launch way back in October 2009. It's also fondly remembered around TouchArcade as the basis for countless arguments on whether or not a free Flash game should cost $2.99 for an iPhone version. Good times.
The great thing about Canabalt is that it was a perfect fit for mobile, and it was updated with all sorts of nifty features like online leaderboards in December 2009, Universal iPad support in June 2010, and Retina Display support in January of 2011. Unfortunately, that was the last significant content update for Canabalt, and it's been dying for a widescreen update and some maintenance type fixes ever since. Along with widescreen, this latest update also includes a new music track, 4 different runner characters, and improved Game Center and Twitter integration.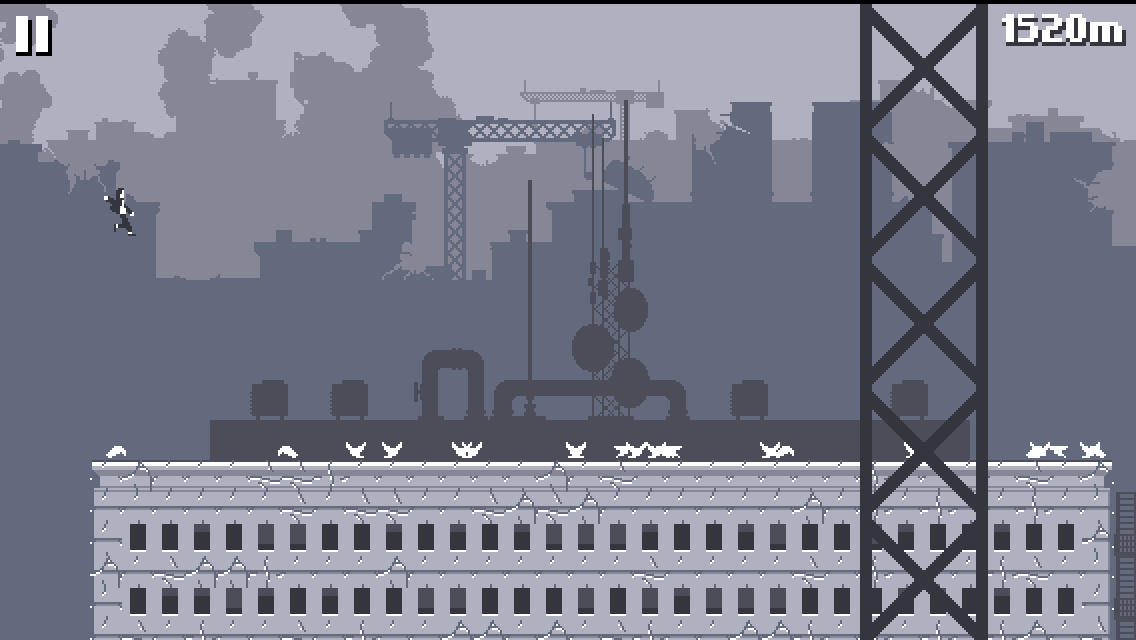 I have to say, spending a good chunk of my Sunday playing Canabalt felt like hanging out with an old friend. The runner genre has evolved a lot over the years, but the beauty in Canabalt is in its simplicity. It's a true App Store classic, so make sure to check out the new update whether you've been a fan for years or if you missed out on it during its heyday.