Hey Minecraft ($6.99) fans, it sounds like you're in for a real treat with the 0.9.0 update that Mojang has been working on. Per the recently posted change log, there's an awful lot to look forward to.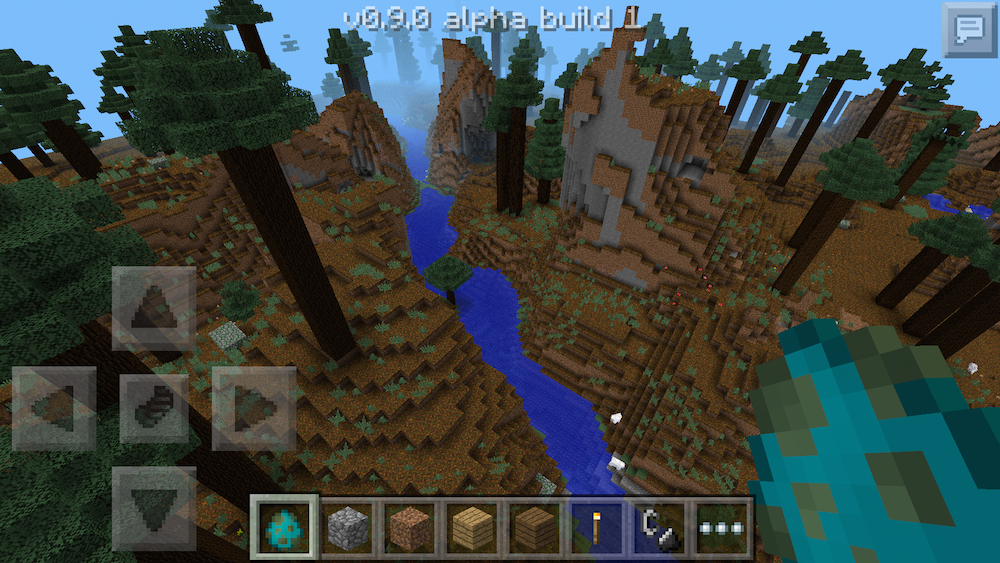 The biggest feature has got to be unlimited worlds. That seemed to be the #1 thing that Pocket Edition fans complained about, as it was not very hard to hit the edge of the world in the portable version of Minecraft. Well, now you can play Brad Nicholson style and just walk west for days and days and days.
Additionally, new block types, biomes, enemy AI, and world generation features have been added. My favorite part, caves, have seen some serious tweaks as well. As cool as this all sounds, it is a little weird to have the official Minecraft essentially chasing the features Survivalcraft ($3.99) has had forever, doesn't it?
If you've got an Android device, you can potentially get in on testing this update before it hits. Those of us in the iOS world will just have to be patient.