It's Wednesday, which means a ton of new iOS games have just arrived in the US App Store. There's a change from the list of new games we posted this morning, as for whatever reason the iOS port of Alone in the Dark was pulled from sale. No word on why, but we'll let you know if and when it shows back up. A shame, as I was really looking forward to it. There's still a bunch of other stuff I'm stoked for tonight though, including the awesome Darkin, JoyJoy, and–surprisingly–Table Tennis Touch. A table tennis game isn't even something I knew I wanted, but I've been counting down the minutes to its release all day, It looks rad. Anyway, everything you need is below, feel free to let us know what games you've got your eye on in the comments.
---
Atom Run
iTunes Description
Atom Run is an action-packed retro-futuristic platform game, in a superb mechanical-dynamic world. Jump, push, run and avoid the many dangers you'll encounter. Don't worry about dying – you have infinite lives. You'll be hooked!

"In 2264, an unprecedented disaster put an end to all living things. Only the robots survived – but when exposed to radiation, they become uncontrollable! With one exception…"

You control Elgo, a sophisticated robot prototype with simple, intuitive commands. Your mission is to find all the atoms and molecules that are critical to creating new life. Act fast, because your time is short!
Forum Thread: Atom Run (by Fingerlab)
---
Benji Bananas Adventures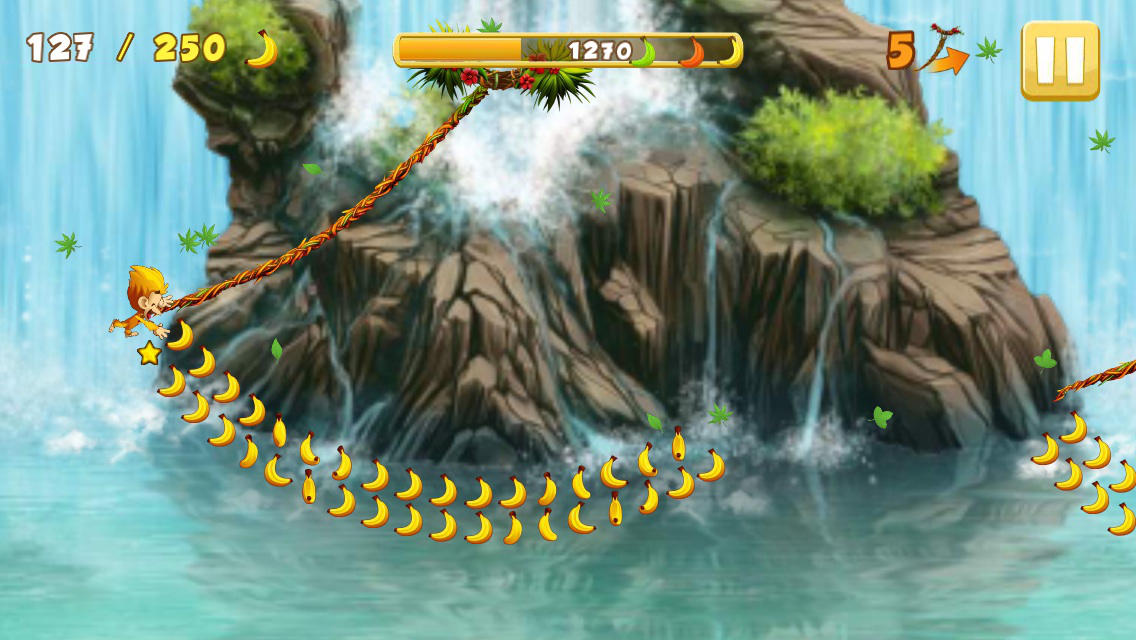 iTunes Description
In Benji Bananas Adventures, everyone's favorite swinging monkey returns for more action in the jungle. This game is packed full of fast action and stories from The Jungle!

Join more than 35 million Benji fans who already rave about how much fun Benji Bananas is. To the fans of the original Benji Bananas game, Benji Bananas Adventures offers a familiar game mechanic, but a vastly different experience with over 100 new levels.
Forum Thread: Benji Bananas Adventures (by Fingersoft)
---
Biosis
iTunes Description
Join Mil's adventures-the creature must gather the plasma of life in order to revive its love. You can encounter help of different creatures in order to achieve this tuff mission. Just touch them and they will activate and will be ready to help. And just try to flick them-the creature will become angry and its abilities will change. Now flick once more and you will calm it down. Control creature's emotions in order to use their different abilities to help you.

BIOSIS is a story of a little creature that travels through difficult levels despite all the danger in order to save its happiness and love. Don't leave it alone. Join the world of emotional adventures!
Forum Thread: BIOSIS – (by Kostyantyn Salanda)
---
Boss Battler
iTunes Description
You take command of a little, red space-ship and fight against 3 unique enemy bosses in 6 levels for highscores. The bosses have different behaviors that demand a variety of tactics and change depending on your success – or in other words: they get more and more angry. To make the life of the little, red space-ship easier there are 5 power-up types waiting to be collected.
Forum Thread: Boss Battler (by Peter Fussl)
---
CiRCA6
iTunes Description
CiRCA6 (A GAME ABOUT CIRCLES) is a minimalist game about reflexes and strategy and circles, with a simple goal… survive as long as you can. Navigate the screen using a single joystick to propel yourself forward, destroying endless waves of enemies with your wake.

What CiRCA6 may lack in geometric variety, it makes up for with finely tuned controls and exciting gameplay that will continually test your abilities.
Forum Thread: CiRCA6 (by Rishi Mody)
---
Crafting Story
iTunes Description
Make the world a better place – build your own planet! Feel the Earth in your hands, manipulate it and make it inhabitable. Build worlds from the ground up by combining different pieces and parts of the Universe, then move on to other planets.

Be the Master of Universes, create your own custom planets and build them like never before! Make humans, build cities, grow and develop your very own planet! Tricky puzzle to master but easy to learn!

Create everything from a wooden wheel to Facebook and smartphone! How about a spaceship or a dishwasher?
Forum Thread: Crafting Story (by Sergey Manucharyan)
---
Darkin
iTunes Description
Link 3 or more tiles together to dominate your foes in the world of Darkin! Join the fight against the vampire hordes and unlock your true power in this frantic puzzle RPG.

In Darkin you will ascend to power within three vampire clans, hone your abilities, sharpen your teeth, get your fix of that fresh, delicious AB+ and develop a keen eye for bloodsucking baddies.
Forum Thread: Darkin – (by ten foiled hats UG haftungsbeschraenkt & Co KG)
---
Demons vs. Fairyland
iTunes Description
The people of Fairyland are after you. Fight your way back to the dark forest!

Raise an army of skeletons, command powerful beasts, summon zombies, control fire and lightning, manipulate your enemies, unlock powerful skills and gears, upgrade your towers with special abilities and defeat your pursuers!
Forum Thread: Demons vs Fairyland (by Armor Games)
---
Dream Quest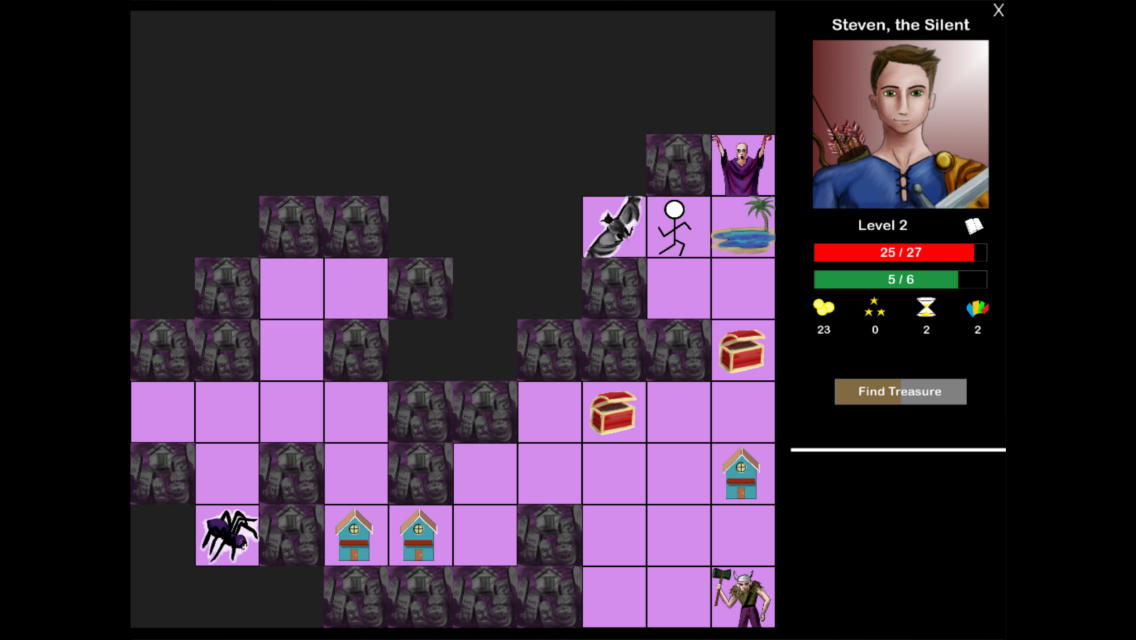 iTunes Description
Dream Quest is a roguelike deckbuilding game inspired by the likes of Ascension, Magic: the Gathering, and Shandalar. Explore randomly generated levels as one of 13 classes in short, 30 minute, sessions. One floor might find your wizard in the crypt, another your warrior underwater, and a third, your assassin stalking a volcanic wasteland. As you progress, your characters earn achievements, each making your future runs a little easier or more interesting.

Combat is a card game. Your abilities are a deck of cards that you develop as you gain power. For example, a thief starts with a handful of Slice cards and a Backstab, but can learn defensive moves like Dodge or powerful finishing moves like Coup de Grace. Carefully choosing which cards to add to your deck is the heart of the game: wise choices will find you slicing through monsters while poor ones will leave you tripping over your own two feet.
Forum Thread: Dream Quest (by Peter M Whalen)
---
Ekon the Cyborg
iTunes Description
Wicked Dog Games proudly presents… Ekon the Cyborg — an original dual-stick shooter for iOS devices*!

Play as Ekon – cybernetic hero and Defender of Neutron City. Defeat hordes of invading Octoids using the vast array of powerful weapons at your disposal, collect loot, and level up to upgrade your skills. Will Neutron City survive the onslaught of Octoids? Join the fight — and find out!
Forum Thread: Ekon The Cyborg (by Wicked Dog Games)
---
Farentia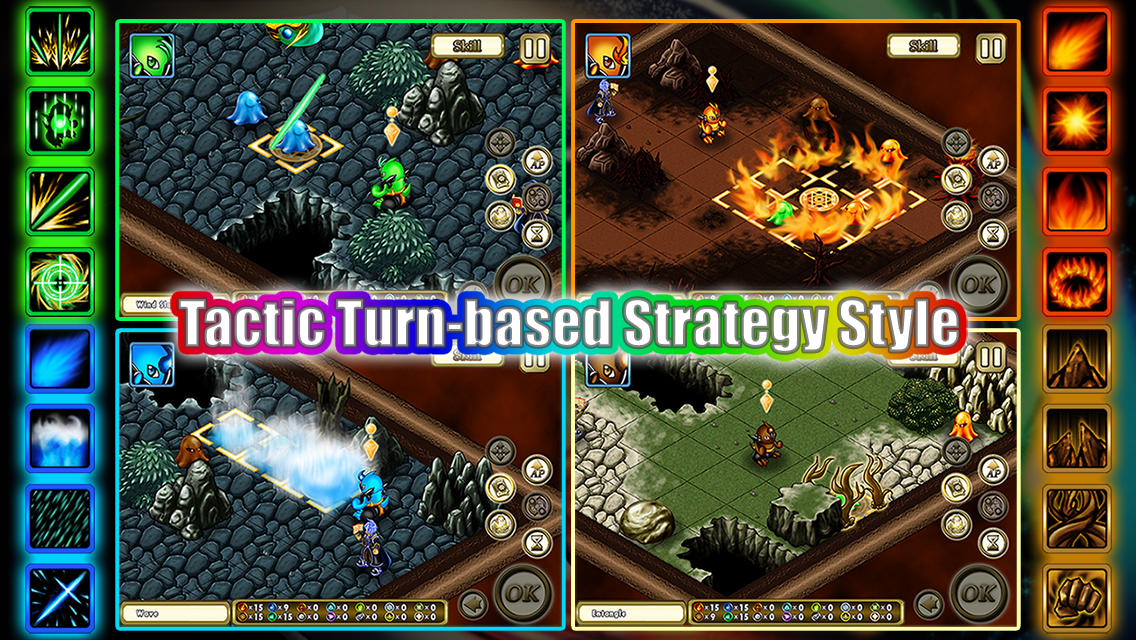 iTunes Description
Tactic Turn-Based strategy game. You can fight with various tactics using different elements of your magic and summon.

Features
– elements and summons are the main features of this game.
– 14 types of elements.
– element combinations.
– 50+ spells.
– finish stage to unlock new abilities.
– refinable equipment.
Forum Thread: Farentia – Tactic Turn-Based Strategy [By BISTAC SOFT]
---
Farmdale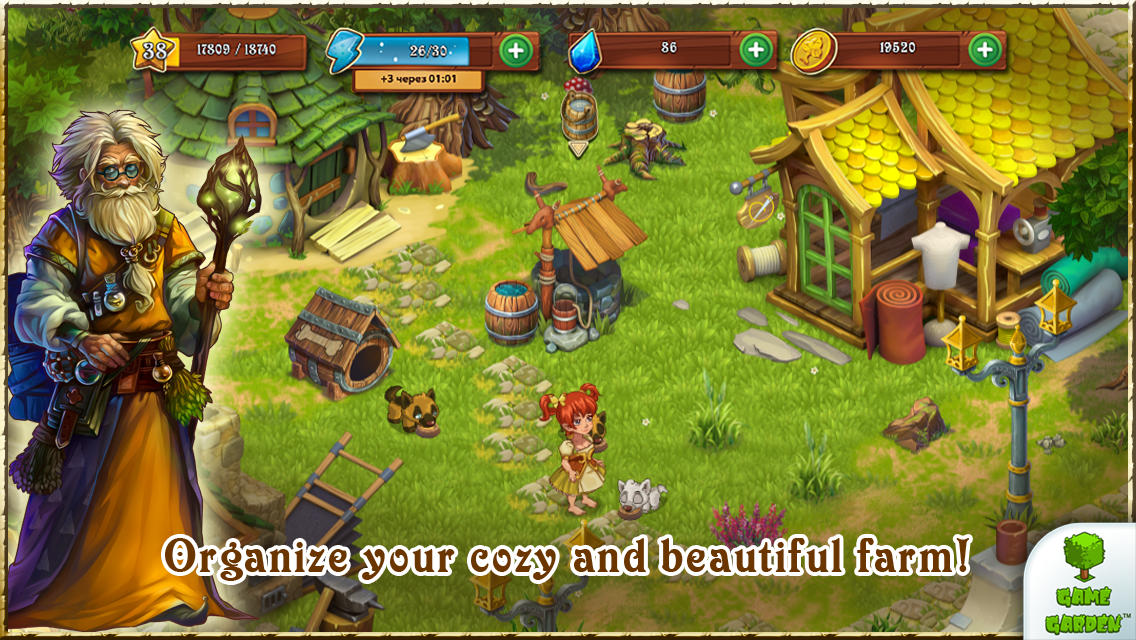 iTunes Description
Farmdale is a wonderful story of friendly and happy farmers living in a dream land. As one of these cheerful citizens you can grow plants, take care of animals, cozy up your part of an incredible world and help your neighbors. You can do anything in Farmdale! Expand your farm, explore mysteries of this fantastic world. You may even find a hidden treasure!
Forum Thread: FARMDALE [By Game Garden LLC]
---
Fish Have No Souls
iTunes Description
Fish Have No Souls focuses on the feeling we get when we play a great shooter game on console or pc and dismisses the way in which they accomplished it. It creates an experience you can only have on a touch device. Fish Have No Souls creates a dark, immersive story. It drives the gameplay, to free fish souls swimming in a realm in which humanity is responsible. I designed the story to inspire you and challenge your current beliefs.

To interact with the game you place two fingers on the screen and a shot occurs between your two fingers. If you position a fish soul between your fingers, it frees the fish soul. The mechanic is simplistic, accurate, and polished. I've spent a long time making this mechanic feel good. If you're about to free many fish souls in one shot, the fish souls detect this, and will react in cool ways to free other fish souls.
Forum Thread: Fish Have No Souls (by Eric Brill)
---
Flutter
iTunes Description
Butterflies are migrating! Help guide them along their journey in this beautifully mesmerizing side scrolling color-matching game.

• Innovative color-matching gameplay.
• Elegant one touch controls: colorful swarms of butterflies follow your every swipe.
• Ever-changing gameplay with limitless replay value.
• Rise up the leaderboards in pursuit of your high score. Game Center integration and achievements.
• Original theme music and soundtrack.
Forum Thread: Flutter (by Sebastian Conley)
---
Glorious Maximus
iTunes Description
Battle in the lands surrounding ancient Rome on an epic quest to achieve the highest Roman honor: GLORIOUS MAXIMUS!

Recruit powerful champions from around the Mediterranean to crush your enemies in this fast-paced action brawler! Use the gold from your victories to purchase new weapons for your champions. Travel the dangerous roads on highly-detailed map of the lands around ancient Rome, and leave glory in your wake…

Show no mercy, for none shall be shown to you!
Forum Thread: Glorious Maximus (by Sneaky Games)
---
Haunted House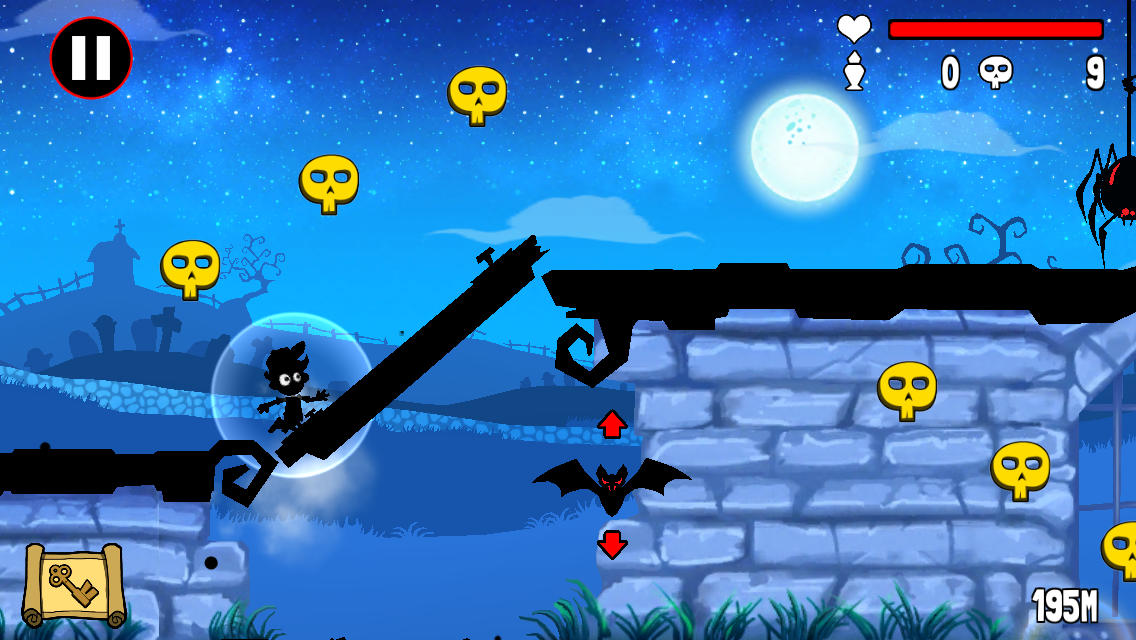 iTunes Description
Run for your life! Based on the classic Atari hit of the same name, Haunted House® is the re-imagined update filled with non-stop thrills and chills. When a boy becomes lost in a scary place, it's up to you to help him find his way home. Protect and clear a path for him as he runs, jumps and outmaneuvers treacherous traps hidden throughout the creepy mansion and graveyard. Thwart monsters to advance, trigger springs and build bridges to reach new levels and pick-up boosts to power-up and stay alive in this action-packed, endless runner.
Forum Thread: Haunted House (by Atari)
---
Hyper Square
iTunes Description
Drag, flick, resize, and rotate. Hyper Square is an immersive visual and sound experience that brings you through 8 uniquely designed worlds with extremely simple gameplay for all players to enjoy.

The game has only one objective, put all the squares displayed on screen into their respective targets as fast as possible to stay alive. The players will use different gestures to move, resize, and rotate the squares. As you progress further, the puzzles become harder and players will try to survive and compete with their friends.
Forum Thread: Hyper Square (by TEAM SIGNAL)
---
I Dig It: Journey to the Core
iTunes Description
Something sinister is going on in the center of the Earth. Using the world's only deep-earth Digger, it's up to you to journey to the planet's core and uncover its secrets.

It's up to you to dig deep into the Earth's core and uncover the mysteries that lie within all while earning money, upgrading your Digger, and outfitting it with unique abilities. Find rare artifacts, find complete sets of special relics, and explore environments ranging from the depths below your farm to underground lava caverns and secret bases. Oh, and do all this while navigating a dynamic fluid system that can completely change the entire structure of a level if the wrong fluids combine to form disastrous combustions.
Forum Thread: I Dig It: Journey to the Core (by Team Chaos)
---
JoyJoy
iTunes Description
JoyJoy is the new fantastically satisfying twin-stick shooter from Radiangames, creator of Inferno+, Ballistic SE, Super Crossfire, and more.

* Blast your way through 24 unique waves and 6 intense challenges.
* Upgrade 6 varied weapons, along with your ships' speed, armor, and special attack.
* Choose one of 5 difficulty levels, with 2 bonus difficulty levels (Lightning and Armored) providing new ways to play the game.
* Track your progress with Achievements. Compare your best scores online with GameCenter leaderboards.
* Use the smooth, customizable virtual controls or an iOS7-compatible controller (dual analog sticks required).
Forum Thread: JoyJoy – (by Radiangames)
---
Naval Tactics: Captains of the Spanish Main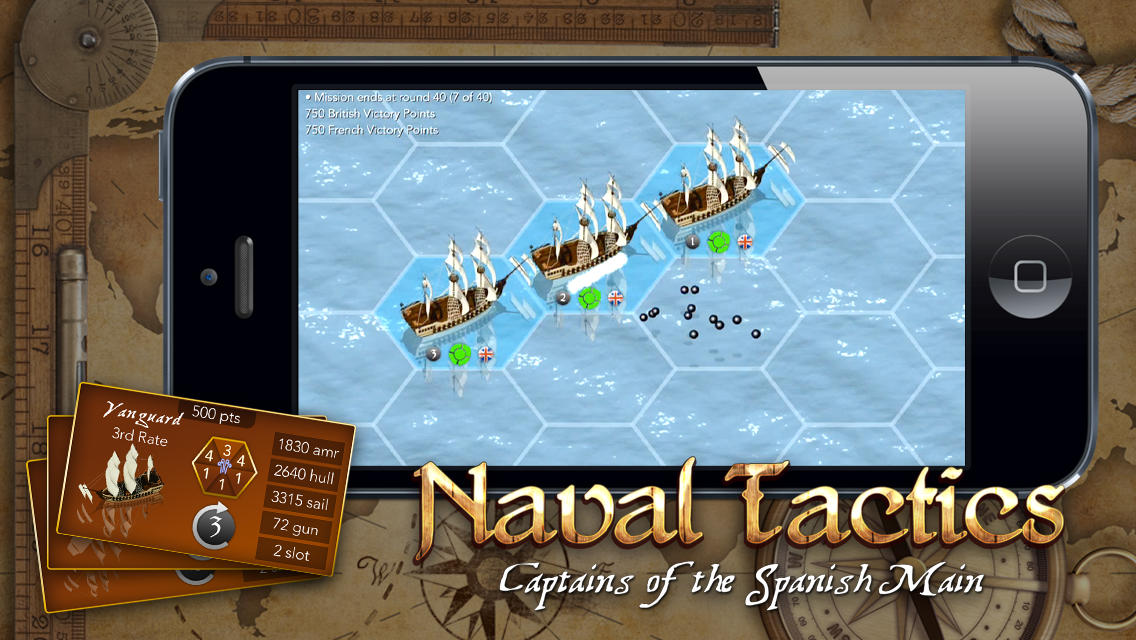 iTunes Description
Hoist your sails and load the cannons as you embark for adventure on the high seas! Can you defeat your friends and best your enemies to become the Admiral of the Fleet?

Naval Tactics: Captains of the Spanish Main is set in the Golden Age of Sail, where stout ships of wood were crewed by even stouter men. Nations at peace and at war engaged in naval actions on the high seas. Naval Tactics brings the proud tradition of great naval board games such as Wooden Ships and Iron Men to iPad, iPhone, and iPod Touch.
Forum Thread: Naval Tactics: Captains of the Spanish Main (by Chimera Software)
---
Overkill Mafia
iTunes Description
Play the classic pick and shoot arcade shooter with strong mafia stylization and gripping black-and-white comic-style graphics. The streets of Chicago speak of a new rising star. They say he's smart, ruthless and determined. They say he will go any lengths. They say he's got a scared face…

Prove them right! Build your bootlegging empire. Shoot your way from the streets to the top mafia ranks. Crush other families to become the Godfather. Become the legend of the gangster world. The rise from the streets to luxurious cocktail party and prominent circles will not be easy. Do whatever it takes to get to sit at the head of the mafia table. The path is open, but only for those with true grit.
Forum Thread: Overkill Mafia – (by Craneballs Studios LLC)
---
Platforms Limited: 100
iTunes Description
Platforms Limited is a minimalistic, zen, challenging one-button platformer! Based on the Platforms Unlimited procedural engine, this special edition features a campaign of 100 hand-picked levels from the coolest generated.

As a bonus content, the game also features a Flappy mode where the flappy mechanic is merged with our procedural obstacle generation for added diversity.
Forum Thread: Platforms Limited: 100 by XperimentalZ Games
---
SheepOrama
iTunes Description
Be a HERO and SAVE THE SHEEP!
Just draw a fence so the sheep are inside and the wolves are outside. Sounds easy? Try the free game for yourself… 🙂

Where are the sheep? Save them before the wolves get them!!!

The addictive hit game is NOW available for iOS!
Forum Thread: SheepOrama – (by McPeppergames UG (haftungsbeschraenkt) & Co. KG)
---
Table Tennis Touch
iTunes Description
We love table tennis! We also love games with awesome arenas, epic career modes and insane mini-games – so we made Table Tennis Touch, the most advanced table tennis game on the App Store.

If you're like us and want simple controls, eye melting speed, crazy spin and rich retina graphics then we've made Table Tennis Touch for you too. We know you'll love it – because we do. See for yourself the love and attention we've poured into our trailer video at www.tabletennistouch.com and turn up the sound!
Forum Thread: Table Tennis Touch (by Yakuto)
---
Toy Rush
iTunes Description
Discover, collect, and play with a variety of fun toys! And then attack your friends' bases in this free tower defense (and offense!) game with a collectible card twist.

Rip open card packs and deploy massive riding teddy bears, top-hatted sharks, and four-wheeled robot cats against a range of wacky defenses, including marble shooters, sticky gum traps, and bottle rocket launchers. Decorate and upgrade your base! Feed your rare toys to make them even more powerful! And use strategy to take down your opponents!

Seamless multiplayer lets you fight with your friends, while Toy Rush's cast of colorful toys in every card pack will keep you coming back for more. Toy Rush includes 50 single-player missions, and lets you join clubs and build your own bases and defenses, too. Who has the best base on the block? Find out!
Forum Thread: Toy Rush – (by Uber Entertainment)
---
10s Challenge
iTunes Description
Each one of 120 levels is a extremmely hard and addictive test to your intelligence. Some may say this is an impossible game to finish. You will need to use all your skills and IQ to collect all the stars and escape from enemies for ten electrifying seconds.
Forum Thread: 10s Challenge – Hardest Game
---
4444
iTunes Description
It's not just another puzzle game! 4444 is an action puzzle with unique mechanics, designed for players of all ages. No swiping, no tilting, no complicated gestures: simply tap the screen to play.

4444's gameplay is super easy to grasp. Four squares of the same colour and size merge to form a bigger square. Join all the squares on the board into one and beat the levels!

But don't be fooled, 4444's simplicity is only apparent. As the game unfolds, levels get more and more challenging and new elements are introduced, keeping puzzles ever more brain-teasing and fun.
Forum Thread: 4444 (by Bulkypix)