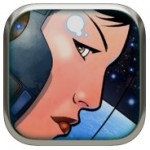 Mike apparently decided to celebrate the return of Jared by not showering the entire week and sleeping during the day instead of at night. A real king's welcome in the iOS world. Anyway, this week we talk about the huge games of the week, Tilting Point as a publisher and what they're doing different, physical versus virtual board games, and whether or not tweens care about Monopoly these days. Exciting stuff, I tell you.
Don't forget to shoot us emails with any questions, feedback, or anything else relevant or irrelevant to podcast@toucharcade.com. We read 'em all, even if they don't make it into the podcast. As always, you can listen to us with the links below… And if you like what you hear, please subscribe and/or drop us a review in iTunes. Much appreciated!
iTunes Link: The TouchArcade Show
Zune Marketplace: TouchArcade.com Podcasts
RSS Feed: The TouchArcade Show
Direct Link: TouchArcadeShow-152.mp3, 76.9MB
Games
News
---
This week's episode of The TouchArcade Show is sponsored by…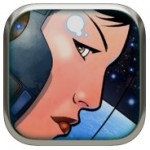 Tales of Honor, based on the New York Times best-selling Honor Harrington novels, is now a mobile game and comic series.
Your starship is attacked, your captain is killed, and now it's up to you! Tales of Honor: The Secret Fleet strategy game puts you at the helm of interstellar battles. Discover the truth behind the sinister Secret Fleet while defending the Star Kingdom of Manticore.
One ship. Infinite enemies. No mercy.
Tales of Honor will be available for free on the App Store starting on May 1. Go to www.tales-of-honor.com for a sneak peek and more.