If you've been watching our streams lately, you'd see a lot of Hearthstone (Free). It's a great game with a low barrier of entry (especially to total CCG newbies) that really opens up once you start to wrap your head around the strategies of the game and experimenting with deck building.
We already knew the new expansion, Curse of Naxxramas, was going to introduce 30 new cards along with a totally single player PvE campaign. What we didn't know was how it was all going to work out. IGN has the skinny, direct from Blizzard, and the full interview is totally worth checking out if you're a Hearthstone fanatic.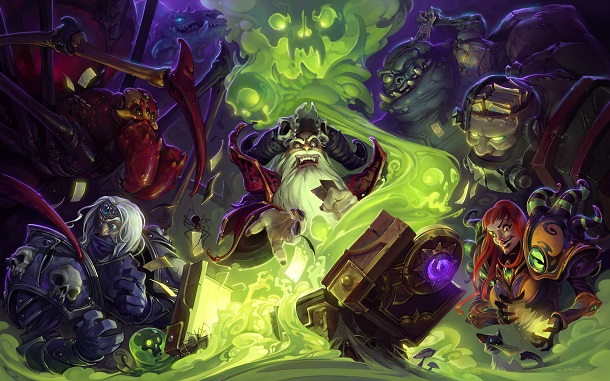 The expansion is basically going to consist of rapid fire boss battles, with bosses designed with abilities that'd be totally imbalanced in PvP to create a more puzzle-like experience where players will need to craft specific decks and use specialized strategies to beat 'em- Much like dealing with actual boss gimmicks in World of Warcraft.
The cards will be unlocked as you beat bosses, totally removing randomness from the equation. Clear Naxx and all of its challenges, then you'll get all 30 cards. Some of them sound particularly tricky, requiring specific classes with the idea being to get players to play both classes and decks they might not have used before.
I can't wait to see what abilities the 15 bosses have, and if Blizzard is going to keep releasing content like this. Hearthstone is consistently exceeding all of my expectations, so, you really should check it out if you've got an iPad, or a Mac/PC capable of running the game.
[via IGN]