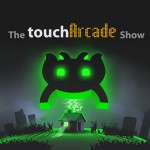 It's the end of 2013, and we've gone crazy this week listing all of the absolute best games. On this episode, we talk about our Game of the Year pick, and why we chose the games we did. Definitely check it out if you were wondering what the motivation was behind some of the posts you've seen this week.
If you've been having trouble with our podcast feed, it seems like the way to fix it is by unsubscribing and resubscribing in your podcast management app of choice.
Don't forget to shoot us emails with any questions, feedback, or anything else relevant or irrelevant to podcast@toucharcade.com. We read 'em all, even if they don't make it into the podcast.
As always, you can listen to us with the links below… And if you like what you hear, please subscribe and/or drop us a review in iTunes. Much appreciated!
iTunes Link: The TouchArcade Show
Zune Marketplace: TouchArcade.com Podcasts
RSS Feed: The TouchArcade Show
Direct Link: TouchArcadeShow-135.mp3, 69.3MB
Best of 2013
---
This week's episode of The TouchArcade Show is sponsored by…
HELLO HERO™, Free - Bulging muscles and wavy capes are out. Let a maraca-wielding cactus or a spear-throwing shark lead the way into battle with Hello Hero, a free-to-play, turn-based RPG from Fincon that is now available on the App Store, Google Play, and Facebook.
Hello Hero shows off a peculiar cast of characters and lets players of all ages build their perfect team before taking off on a brand new mobile adventure to save the galaxy. Featuring quests, arena battles, PvP and world boss raids, players can start their Hello Hero adventure by visiting Helloherogame.com.