Here it is ladies and gentlemen, the final release week before the big iTunes freeze that begins on December 21st. And oh boy, is this week a doozy. There are a whopping forty seven new games in the following list, and if recent weeks are anything to go by, there will likely be some stragglers before the weekend hits. I wish I could think of something more clever to say but my brain is complete mush from spending nearly nine hours putting this massive list together (yes, seriously), so instead I'll just let you get busy downloading new games with reckless abandon. Have fun!
---
Abducted Episode One
iTunes Description
Abducted is a new episodic adventure horror game from Sunside Inc. for the iPhone and iPad. Abducted by aliens and taken thousands of light years from home, you have one ultimate goal: Escape. But you have so many unanswered questions… How did you get here? What is this place? Who took you and why?
Forum Thread: Abducted – (by Sunside Inc.) [Universal]
---
Atomic+
iTunes Description
Atomic+ is a simple, fast-paced action game where you avoid bullets and survive for the longest time while collecting squares to achieve the highest score. The game features three different control modes (auto, manual, control) with two different difficulties (normal, hardcore).
Forum Thread: Atomic+ by Amidos (Universal)
---
Band Land
iTunes Description
How many bands can you name? Find it out in the most comprehensive music bands trivia game in the app store! Write the name of the pictured band to clear a level. Do it as fast as you can and earn high scores and earn Band land coins! Stuck in a band you can't name? Use the coins to get valuable hints or ask your friends to aid you via Twitter or Facebook. Levels are unlocked progressively, but don't forget to clear them completely in order to get all the achievements and the highest ranking in the GameCenter leaderboard! Featuring more than 200 bands to guess divided in 10 levels of ascending difficulty: from the most popular classic to the most obscure title only true audiophiles will be able to identify! Good luck!
Forum Thread: Band Land – (by Undercoders) [Universal] – Free
---
Brutal Loop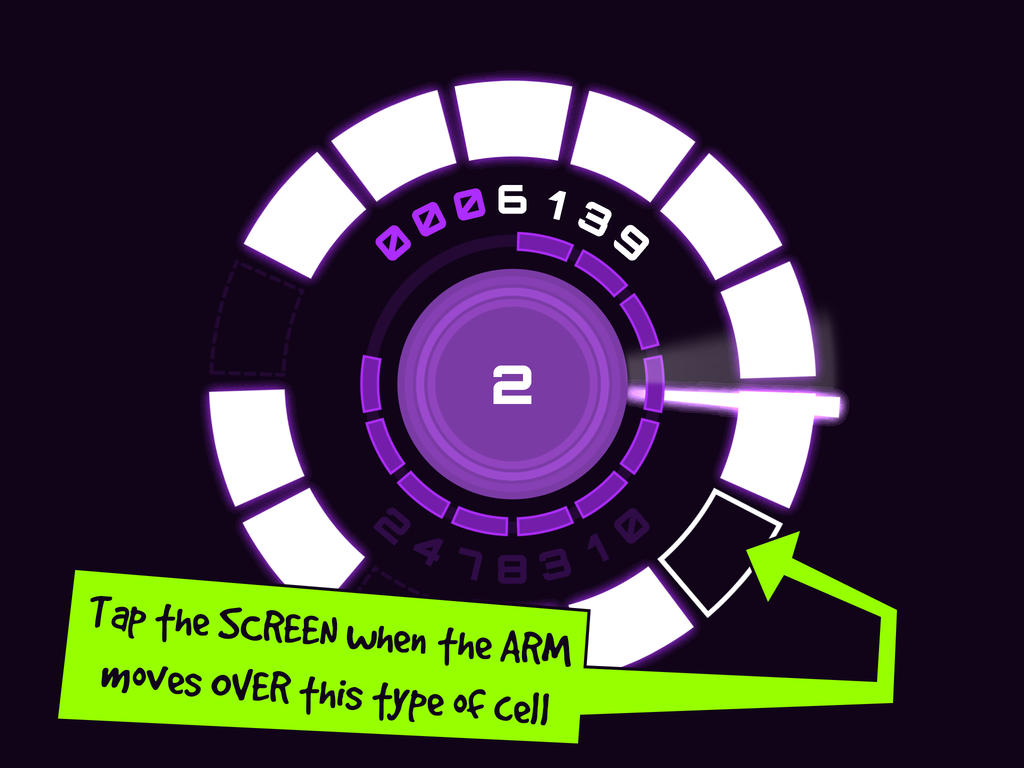 iTunes Description
Brutal Loop is an adrenalin-fuelled action game which will test your reactions and sense of rhythm. Less than 2% of players can complete this game. Can you? Gameplay is simple. You control a Loop which needs power. To power the Loop you must fill all the cells of the Loop, in the correct order. That's it!
Forum Thread: Brutal Loop by Ten Ton Toy [Universal]
---
Choice of the Deathless
iTunes Description
Battle demons and undead attorneys, and win souls to pay back your student loans! At the elite demonic-law firm of Varkath Nebuchadnezzar Stone, you'll depose a fallen god, find romance, and maybe even make partner, if you don't lose your own soul first. "Choice of the Deathless" is a necromantic legal thriller by Max Gladstone, Campbell Award-nominated author of Three Parts Dead and Two Serpents Rise. The game is entirely text-based–without graphics or sound effects–and powered by the vast, unstoppable power of your imagination.
Forum Thread: Choice of the Deathless – (by Choice of Games)[Universal]
---
Colossatron: Massive World Threat
iTunes Description
Colossatron: Massive World Threat is the story of the biggest and most powerful being to ever wage war against mankind. But this time – YOU get to be the bad guy! Take control of a giant robotic snake and smash through cities with ease as you fight to create the most fearsome weapon of all time. Your objective is simple: DESTROY EVERYTHING! Build and shape Colossatron to overcome the formidable forces of General Moustache and his military units. Battles will intensify quickly as tanks, boom trucks and even aerial bombers swarm Colossatron in seemingly overwhelming numbers.
Forum Thread: Colossatron: Massive World Threat – (by Halfbrick Studios) [Universal]
---
Cut the Rope 2
iTunes Description
SWEET! Cut the Rope 2 has arrived! With new characters, fresh gameplay elements, tricky missions, and, of course, Om Nom, candy collecting has never been so fun! In his unexpected adventure, Om Nom breaks out of his box and travels through lush forests, busy cities, junkyards and underground tunnels, all in pursuit of one goal – CANDY! Along the way, he encounters the Nommies, the cutest candy collecting helpers a little green monster could wish for!
Forum Thread: Cut the Rope 2 – (by ZeptoLab UK Limited) [Universal]
---
Empire Deluxe Mobile Edition
iTunes Description
Empire Deluxe Mobile Edition – The classic strategy war game is now entering its fifth decade. The Empire series has been played by many generations on many platforms. Now, are you ready to conquer countless worlds? Empire Deluxe Mobile Edition is a game for the mobile generation. In this turn based strategy game, explore a randomly generated world, expand to capture and exploit cities, encounter enemy units and exterminate them. Three styles of play, basic, standard an advanced with units ranging from armies and armor, to transports and battle ships, to fighter and bomber aircraft. Solitaire play with up to five computer opponents on randomly generated maps.
Forum Thread: Empire Deluxe Mobile Edition by Mark Kinkead [Universal]
---
Fightback
iTunes Description
When there is no justice, there can only be vengeance! Thugs have kidnapped your sister but they've picked on the wrong guy. It's time to Fightback! From the award-winning developer Ninja Theory comes a new standard in mobile fighters. Stunning visuals, unique controls, and a vibrant design come together to bring you the pinnacle of mobile fighting games.
Forum Thread: Fightback™ – (by Chillingo Ltd) [Universal]
---
Fighting Fantasy – Island of the Lizard King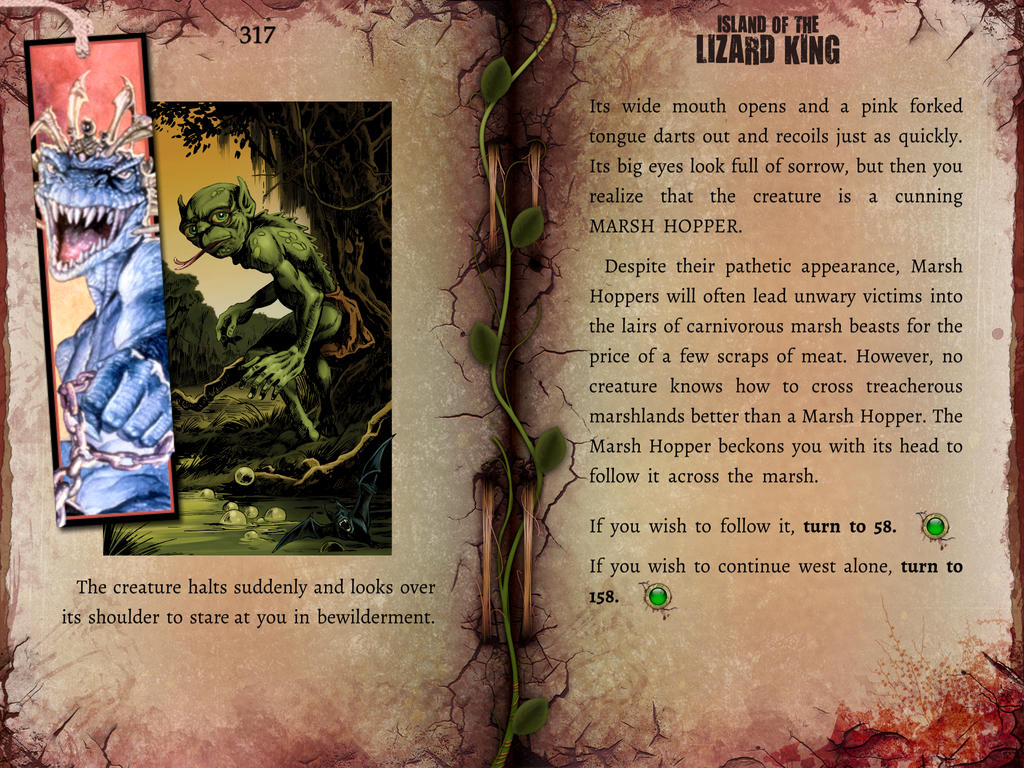 iTunes Description
The world famous Fighting Fantasy interactive gamebook series continues! Ian Livingstone and Tin Man Games present Island of the Lizard King! You can relive the adventures on Fire Island on your phone or tablet, lovingly updated for digital devices. Presented in full colour with realistic physics-based dice rolling for battles, auto-mapping, an auto-updated adventure sheet and stat keeping.
Forum Thread: Fighting Fantasy : Island of the Lizard King (by Tin Man Games) [Universal]
---
Finn and Jake to the RescOoo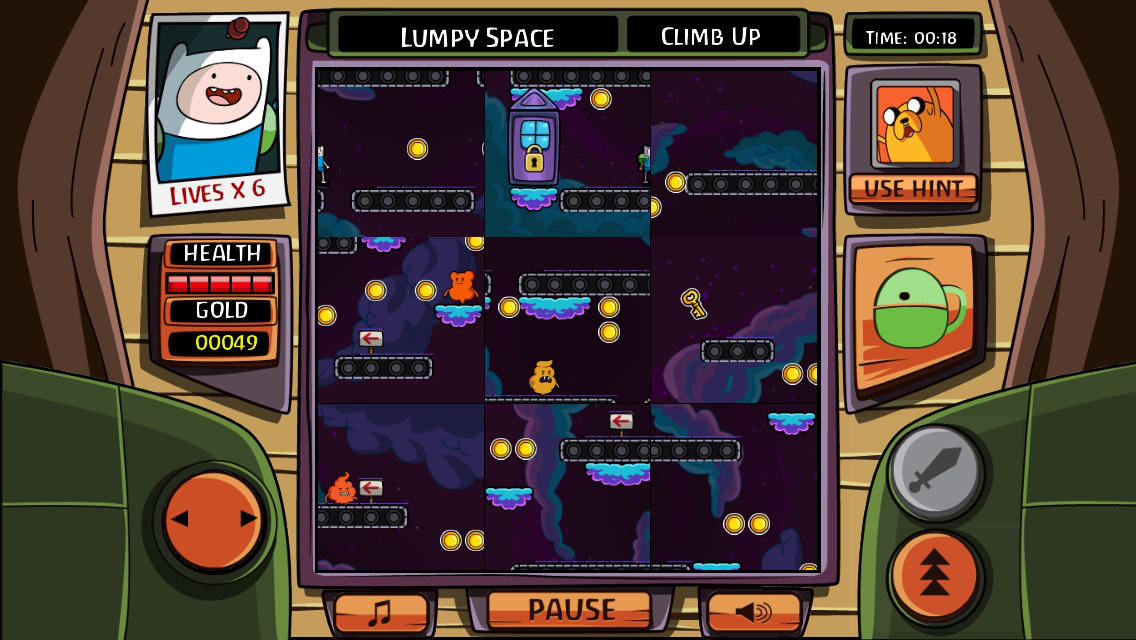 iTunes Description
Puzzle your brain and test your mettle in Adventure Time : Finn and Jake to the RescOoo! Unravel the brain-twisting stages as you journey through the 5 kingdoms of Ooo on a quest to rescue the Princesses from the Ice King.
Forum Thread: Finn and Jake To The RescOoo – (by Cartoon Network Asia) [Universal]
---
Guncrafter Christmas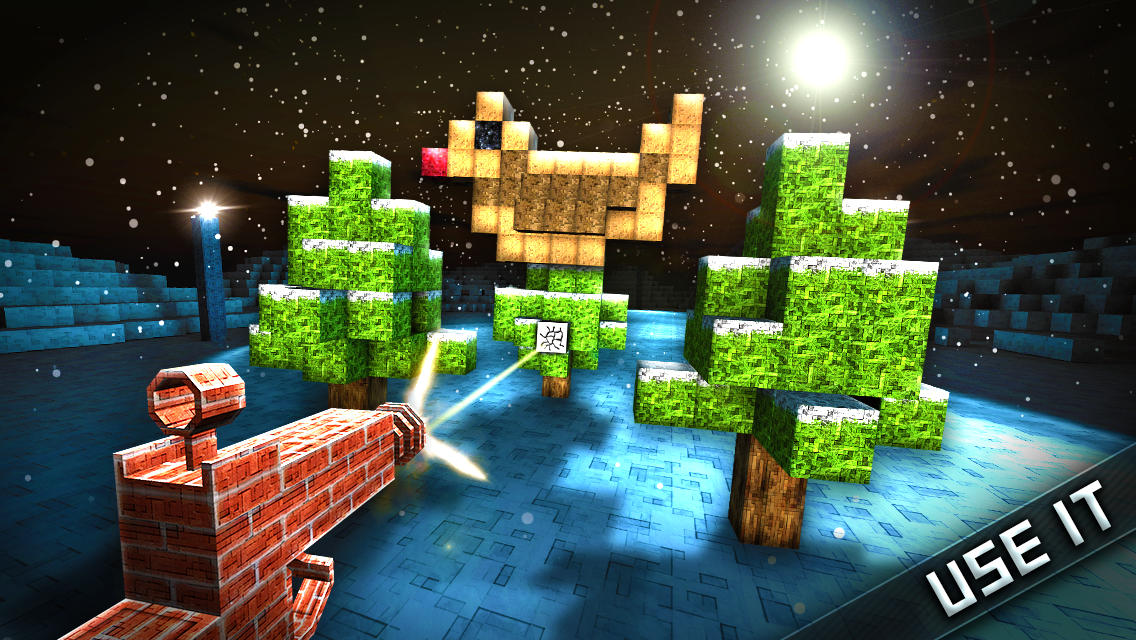 iTunes Description
A festive sequel to Guncrafter, the #2 Free App featured around the world by Apple! DREAM IT. BUILD IT. USE IT. SHARE IT Craft your own gun and compete against your friends, your enemies, or anyone in the world in a virtual reality shooting competition! INSTANT MULTIPLAYER With our exclusive Quick Match system, get placed in a lag-free multiplayer match in 5 SECONDS. No waiting. No lag. Just play.
Forum Thread: Guncrafter Christmas – build your own gun Minecraft style [Universal]
---
Hidden Files – Echoes of JFK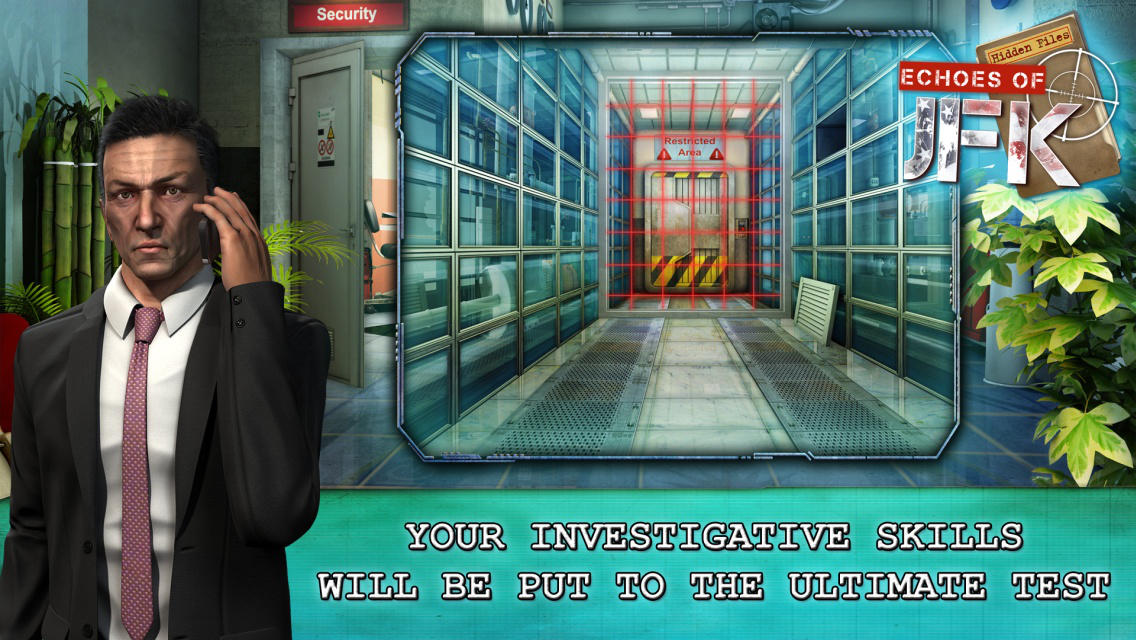 iTunes Description
One of the best kept secrets in all history is about to be revealed! Shed some light on the murky circumstances behind the death of journalist Jack Olsen, who was investigating the assassination of the most famous US president from the last 55 years. After meeting with the American president, FBI Director Edward Castle needs your help for this TOP SECRET assignment. You'll take on the role of Special Agent Jane Sully, and your investigative talents and attention to detail will be your most valuable weapons in this high-risk investigation.
Forum Thread: Hidden Files: Echoes of JFK (full) (by Microids) [Universal]
---
Hyper Race
iTunes Description
Hyper Race is a must have app for all casual and serious gamers alike. It features exhilarating speeds, mind blowing graphics, and a rare balance of fun and challenge factor that will keep you coming back for more. Try to keep up with the fastest jet cars in the galaxy. Each consecutive lap ups the speed, and the thrill!
Take your pick from six uniquely crafted cars for you to pilot across six tracks set in orbital planetary environments. Watch out for jumps and try your best to hit every speed boost for speeds upwards of 800MPH. Do remember to stay on the track, though!
Forum Thread: Hyper Race – (by Kyle White)[Universal]
---
Ice Mechanica
iTunes Description
Thought and movement collide in the uniquely imagined puzzle adventure game, Ice Mechanica. Play as a robotic eye who has fallen into dangerous subterranean depths ruled by a rogue machine technology. Tilt your way through a diverse array of treacherous mazes and puzzles in a retro industrial world. In Ice Mechanica, machines powered by steam piped from the factory floor create ever changing levels of complexity.
Forum Thread: Ice Mechanica by Blindspot Creative [Universal]
---
Kart Run: Magical Travel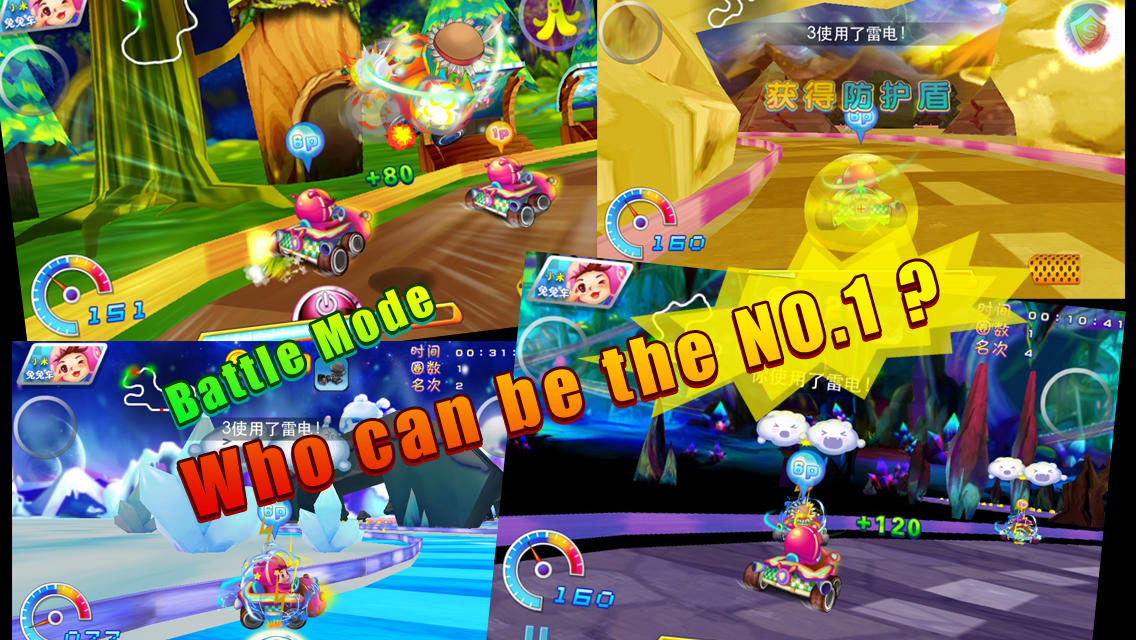 iTunes Description
·3 friends & their unique karts
·4 magical theme areas
·12 tracks with 13 top rankings
Enjoy KART RUN and have a nice Magcal journey !
Forum Thread: Kart Run: Magical Travel by Gamedia [Universal]
---
Kingdom Tales
iTunes Description
The day has come when mighty dragons seek new territory to claim as their own! Now, only the most courageous and just of leaders will be able forge a friendship between mankind and dragons. Step into the role of the steadfast and altruistic leader whose quest is to ensure the safety and prosperity of all people and creatures in the kingdom! In Kingdom Tales you will explore the land, gather, produce and trade resources, build and repair subjects' homes and community structures, and work to increase your subjects' level of happiness! Along your journey, you will meet druids, forest fairies, trolls, dragons and other exciting creatures while racing against the clock to complete tasks in this gorgeous and fun time management and strategy game!
Forum Thread: Kingdom Tales – (by Cateia Games)[Universal]
---
The Lawless
iTunes Description
The Lawless is a cinematic, first-person shooter set in the dark and violent world of the Old West. The game is focused on speed and accuracy as you tap-to-kill targets and score points by creating a consistent flow through the game. As you play the game, you play the role of a heartbroken and angry man who has only one thought on his mind, revenge! Help him avenge his brother by defeating the criminals that savagely murdered him, enforcing the law in your own style. Kill your foes in a variety of ways with our detailed targeting system. Shoot them in the head, heart or wherever else you like, although you might not get a very high score if you shoot them in the hand!
Forum Thread: The Lawless By The Innocent Devils Ltd (Universal)
---
Letters of Marque
iTunes Description
You always knew that one day you were going to have to annihilate a bunch of pirates, didn't you? Well that day is here! Your task as a Privateer is to save the world from a pirate infestation. You will earn letters of marque throughout your adventure, granting you legal right to annihilate pirates. Command your crew as they wage war on an army of enemy ships, pillaging and plundering your way to total sea domination.
Forum Thread: Letters of Marque (Universal)
---
Merry Meltdown
iTunes Description
Merry Meltdown, created by GSW, is not only an addictive, replayable game, but also a vehicle to do some good in the world. By firing away at falling snow flakes, players merrily melt them into drops of water that are collected and converted into monetary donations. In partnership with water.org, these proceeds will help build a well for a village in Ghana. The only thing that can get in your way are falling icicles —3 blows and you're out. But don't worry! You can play to your heart's content. Each play—and each drop—counts toward our goal. And you can see who the top-scoring contributors are by checking the leaderboard. Have more fun than you can imagine giving the gift of fresh water to people in need and download Merry Meltdown now.
Forum Thread: Merry Meltdown by GSW WorldWide [Universal]
---
NeonPlat Extreme
iTunes Description
From the creator of SpikeDislike, BlastTrax and Hoppy Bobby comes an exciting little retro-styled Single-Screen platform game. Full on retro platforming action, as dozens of enemy neon creatures attack from all directions. Throw spheres to capture the enemies, then smash them for points. 9 different gameplay modes to choose from, ranging from simple "Raw" gameplay, all the way to a crazy Turrets mode. Looks fantastic on Retina displays!
Forum Thread: NeonPlat Extreme by James Gamble [Universal]
---
No Brakes Valet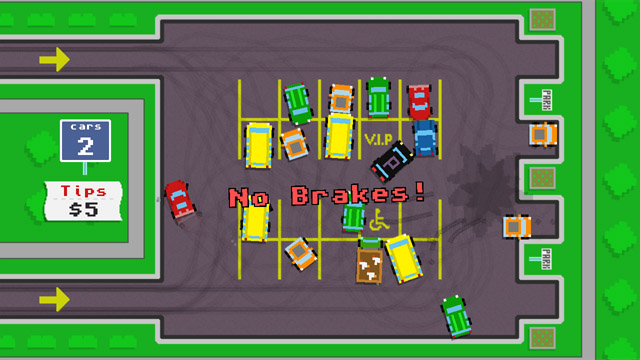 iTunes Description
Features:
* parking lots
* fast cars
* definitely a steering wheel

Single player and 2 players on 1 iPad
Forum Thread: No Brakes Valet – (by Blinkbat Games)[Universal]
---
Overlap – Escher's Maze
iTunes Description
3D Maze escape game based on optical illusion what tricks your mind. — We designed this game to twist your mind, in a way no other games do in the store. Don't be afraid it won't hurt. You will be able to roam freely in 3D mazes looking for possible solutions. You can turn your viewpoint around the small hero of the game. The labyrinth of bits has no ups and downs. You will be able to cross distances with "Overlap" trickery. The way you see the maze.. the way it is..
Forum Thread: Overlap – Escher's Block Maze (by Bence Tamas Zilahy)[Universal]
---
Overlive – Zombie Survival RPG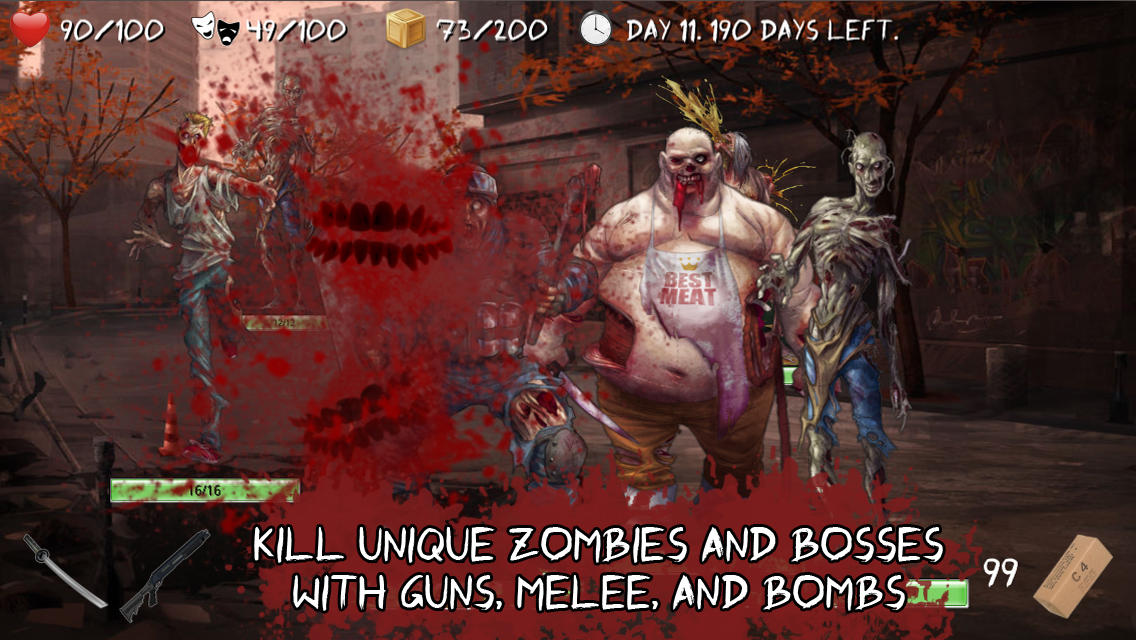 iTunes Description
Your family is dead. The Government has dissolved. The city is overrun with the infected. To survive, you must escape the city. Choose your own path, but be careful, every decision has consequence. You must OVERLIVE.
Forum Thread: Overlive – Zombie Survival by FireRabbit [Universal]
---
The Owlman Of Mawnan Smith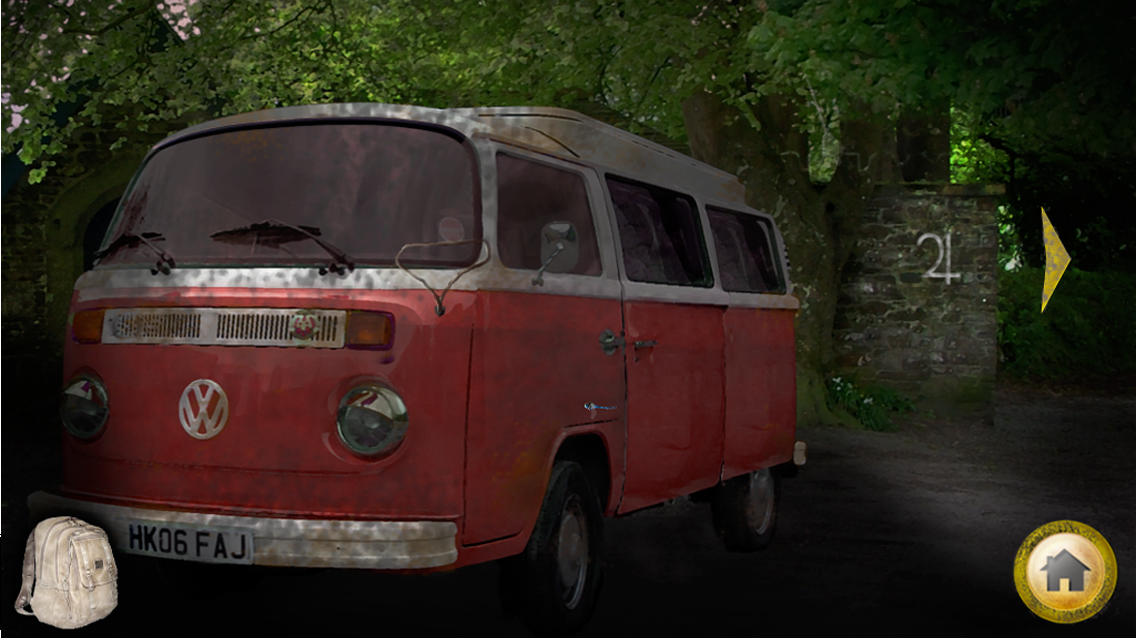 iTunes Description
The Owlman of Mawnan Smith is a classic Point-And-Click Adventure Story. Based on real life events and locations, the adventure is set in the beautiful and mysterious region of Cornwall in the rural South West of England. The deep, ancient woods of Mawnan Smith hold many secrets, puzzles and mysteries, you must uncover them all if you are going to find your missing Uncle. But beware, somewhere along the way you may cross paths with the deadly Owlman.
Forum Thread: The Owlman Of Mawnan Smith – (Point-And-Click Adventure) UNIVERSAL
---
Panzer Corps
iTunes Description
Panzer Corps has been hailed as the "the spiritual successor to the Panzer General series". This award-winning turn-based strategy has been called by the press "…nothing short of brilliant" with high rankings and praises around the world. Brought to fruition by a team of experts and a community of hundreds of fan, Panzer Corps Wehrmacht has evolved into the ultimate strategy classic that will find a home on any wargamer's shelf!
Forum Thread: Panzer Corps (By Slitherine)
---
Quarriors!
iTunes Description
Quarriors! is a unique blend of strategy and chance featuring a revolutionary dice building game mechanic! As a Quarrior! – a mighty mystical warrior – only you have the power to capture dangerous quarry from the untamed wilds! But your rivals plot against you! They will send their own Creatures and Spells to destroy your Quarry before you can deliver them to Empress Quiana and claim your reward! Summon your Creatures and protect them from your foes and you will earn Glory for yourself. The first player to earn enough Glory will be hailed as the Champion of the Empress. Deck building strategy without the tedium of shuffling!
Forum Thread: Quarriors! – (by Icarus Studios, Inc.)
---
Race To The Future
iTunes Description
Jack Powers, the most famous car racer and auto mechanic in Greenville (pop. 518), has fallen through the crack of space-time continuum and wakes up in a prehistoric world. Luckily for him, he still has a rattling car. Act now and race back to the future!
Forum Thread: Race To The Future (Universal App by Lavaspark)
---
Republique
iTunes Description
Intense, thrilling, and topical, RÉPUBLIQUE is a stealth-action game that explores the perils of government surveillance in the Internet Age. You receive a desperate call from Hope, a mysterious woman trapped inside an oppressive totalitarian state. By hacking into the nation's elaborate surveillance network and taking control, you guide Hope through a web of danger and deception across five thrilling episodes. (Purchase future episodes with the discounted Season Pass.) Challenging puzzles and complex strategy are offset by the simplicity of the game's "One Touch" controls, developed over two years by industry veterans (Metal Gear Solid 4, Halo 4, F.E.A.R., Black & White 2, SOCOM). With striking visuals, a haunting, atmospheric score, and an all-star cast, RÉPUBLIQUE is one of the most ambitious games ever developed for iOS.
Forum Thread: Republique – (by Camouflaj LLC) [Universal]
---
Ridge Racer Slipstream
iTunes Description
The ultimate arcade racing franchise brings the console experience to your iOS device! Slipstream past your rivals and drift around tight turns at over 150 MPH!
Forum Thread: Ridge Racer Slipstream – (by NamcoBandai Games Inc.) [Universal]
---
Robot Rush for Tango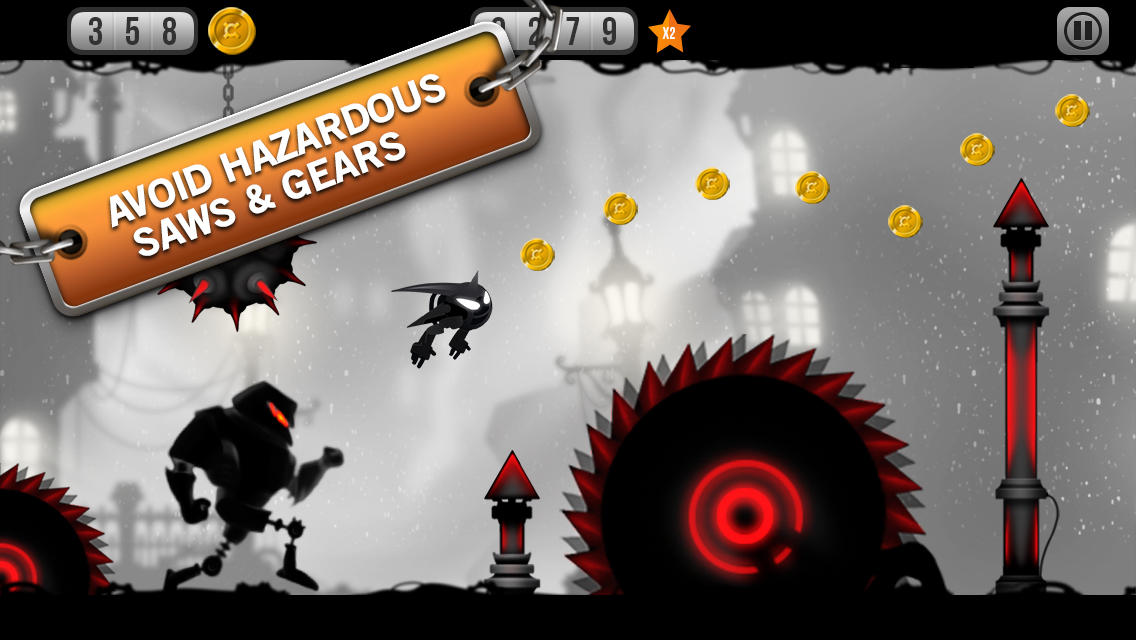 iTunes Description
Immerse into a stylish arcade runner and feel a unique steampunk atmosphere! In a world of machines, vicious overlords enslaved small robots. Lead the rebellion, start a run!
Forum Thread: Robot Rush for Tango by Bumperapps [Universal]
---
Safe Cracker
iTunes Description
There it is! The world's most secure vault, hidden behind a matrix of glowing laser beams. The security cameras won't find me today, for I am the greatest thief the world has ever known! I can break into any system, nobody can keep me out! This vault is different though; the toughest challenge of my entire life. I will use my miniature robotic hacking assistant, Nano, to dive into the vault's defence systems, dodging deadly lasers and powerful bouncers on the way. Nano will bounce around the inner workings of the safe and destroy the eight security layers keeping the door locked. Only then can I get inside. I must know what's in there! Help me, player, and we will share the rewards!
Forum Thread: Safe Cracker – (By Supergonk Ltd.)[Universal]
---
SantaRama
iTunes Description
The kids have been hypnotised by Santa's ads! Only you can save them! Tap them to distract them and set them free. Use the power of reading and the power of activities to save as many as you can. Don't let Salesman Santa brainwash them with his slogans. But if something goes wrong and one falls into the ad… at least you'll have a funny meme to share with your friends.
Forum Thread: SantaRama : Christmas Mania (By shazad yousaf)[Universal]
---
The Shadow Sun
iTunes Description
The groundbreaking Western RPG iOS gamers have been waiting for! Created by the developer of Neverwinter Nights 2: Mysteries of Westgate and the former BioWare producer of Baldur's Gate 2: Throne of Bhaal. With The Shadow Sun, Ossian Studios brings together all its expertise from working with Dungeons & Dragons and The Witcher in order to create a deep, story-driven RPG experience for iOS. Prepare yourself for visceral real-time combat, a gorgeously detailed world to adventure in, complex characters to interact with, and an epic tale of an ancient city held within the grip of a mysterious plague. Enter a world that has felt an alien touch upon its sun. An ever-increasing shadow that creeps across the sun's brilliant face, with consequences that are only now becoming horrifically apparent…
Forum Thread: The Shadow Sun – (by Ossian Studios Inc.) [Universal]
---
Shoggoth Rising
iTunes Description
Ned has shipwrecked and finds himself in a lighthouse off an unknown and strangely mysterious coast. Help him in his fight for survival! Shoggoth Rising is a new innovative 3D action defender with mindblowing visuals and non-stop action-packed gameplay! Use the dynamics of your touch device to control the field of vision and engage the enemy with your weapons. Use firearms and melee weapons to defend the tower. Collect the money to upgrade your guns and unlock special weapons … or Shoggoth will defeat you! Beat the highscore of your friends and rise to the top of the leaderboard!
Forum Thread: Shoggoth Rising (by dreipol GmbH)[Universal]
---
Sky Boom Boom
iTunes Description
Get ready to launch in Sky Boom Boom, an intense endless plane runner unlike any other!
Play as a super pilot of the Buzz Tech Team, and attempt the longest aerial run ever! Your competitor, The Pirate Crew, will do anything to stop you. With your airships, power-ups, and weapons, dodge pirate attacks, compete against friends, collect stars, and blast past the competition!
Forum Thread: Sky Boom Boom by ZQGame [Universal]
---
SOPOR
iTunes Description
SOPOR is a condition of abnormally deep sleep or a stupor from which it is difficult to rouse. SOPOR is a story about the girl who's sleeping and cannot wake up. It is a place in her mind and there is possibly no way out. But she's still moving. SOPOR is the dark world of illusions which became a real. And she knows it.
Forum Thread: SOPOR (by zipSTED)
---
Sound Ride
iTunes Description
A game about running, jumping, bouncy physics and modular music! Join Kiwi on a colourful adventure, beating monsters and making music along the way!
Forum Thread: Sound Ride (by OutOfTheBit) [Universal]
---
Super Mega Worm Vs Santa Saga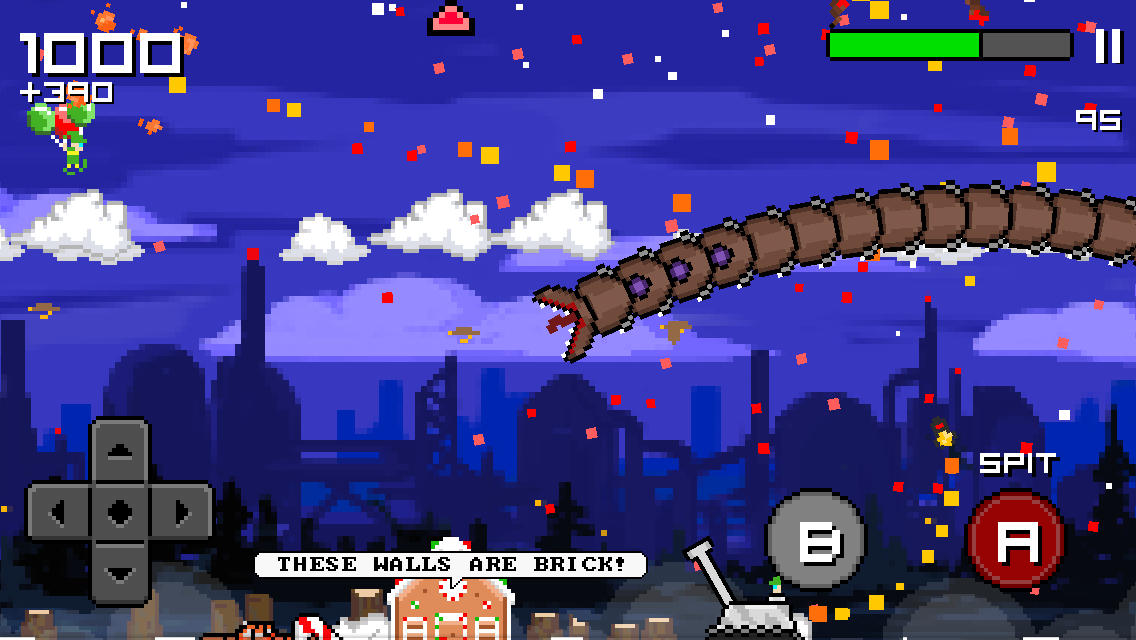 iTunes Description
This game is a special bundle that includes both Super Mega Worm Vs Santa part 1 and part 2. Two epic games, one low price. The cult-hit Super Mega Worm Vs Santa Saga is the epic battle between the great Mega Worm, Wojira and Santa. Wojira has returned with all new super powers and is ready to battle the evil forces of the North Pole and Santa. As Mother Earth's avenger, you will eat, jump, crawl, and crush your way to eradicated the evil forces of Earth. As you progress, you will grow bigger, jump higher, and gain new destructive super powers to become the unstoppable force, the Super Mega Worm! Can you save Mother Earth?
Forum Thread: Super Mega Worm Vs Santa Saga – (by Deceased Pixel LLC)[Universal]
---
Super Splatform
iTunes Description
Can you bounce? Super Splatform is a challenging platforming game. Guide Ol' Splat through 50 levels spread over 5 worlds, as you hone your leaping skills to find the least jumps possible through each level, to earn gold! Find the hidden coins in each level to unlock extra play modes. Ascend from the earth, to the clouds, into space, and beyond the infinite!
Forum Thread: Super Splatform by P1XL [Universal]
---
Tomb Raider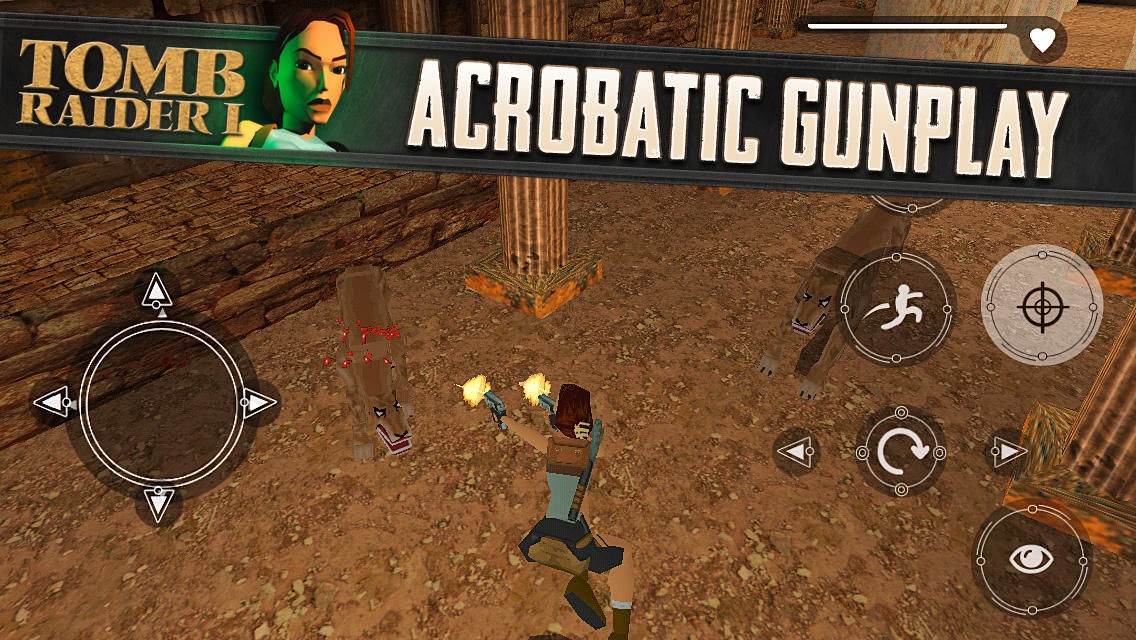 iTunes Description
We're going back to where it all began for one of the most famous video game characters of all time – Lara Croft – with the release of her very first adventure! That's right, Tomb Raider I is now available for your iPad and iPhone in all its original (and challenging!) glory. We've not messed about with it, so it's the full, unedited, unadulterated experience from the classic release at a super-low price. How better to find out if you've still got what it takes to beat a legendary game than by taking on the lost city of Atlantis and the pyramids of Egypt? It's probably not for the faint of heart! The game includes two extra chapters that were included in the game's 1998 re-release, giving you a total play time of around 15 hours. Also supports game controllers such as the MOGA Ace Power and the Logitech PowerShell.
Forum Thread: Tomb Raider (Universal app by Square Enix)
---
Totem Clash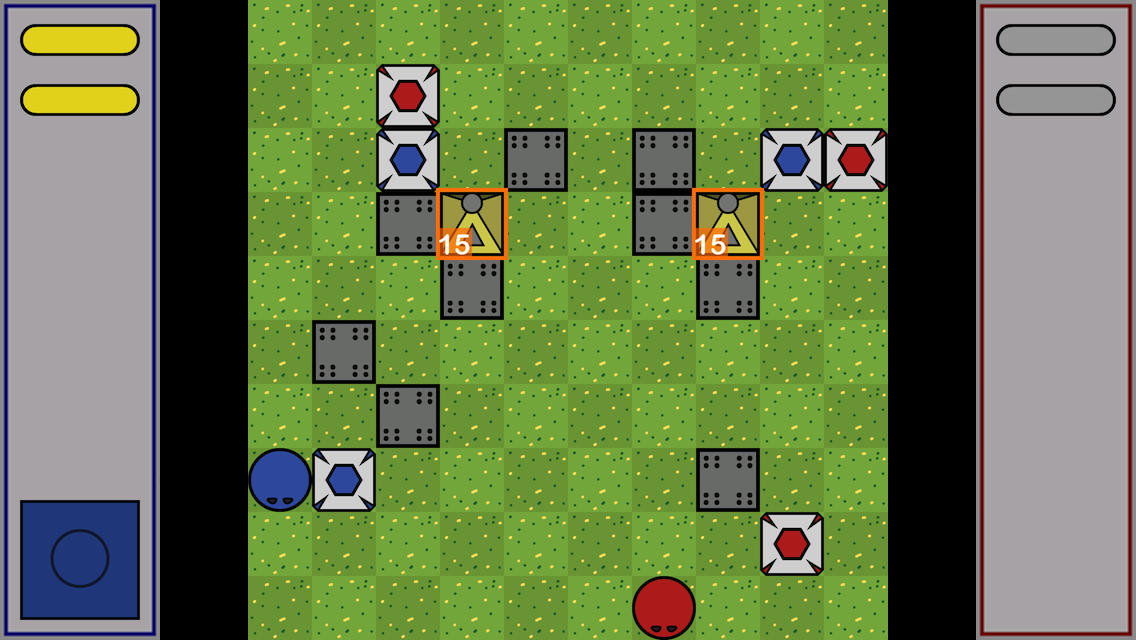 iTunes Description
Totem Clash is a 2-player strategy game that excels on design. The objective of the game is to push your opponent out of the board while trying to stay alive. To do so, you will have to protect capture points, collect items and find the best positioning.
Forum Thread: Totem Clash [by Axaxaxas]
---
Tower of Ascension
iTunes Description
Created using the Unreal Engine Technology, Tower of Ascension is a unique game with high quality graphics previously unseen from other mobile titles. With intense action combos and multiplayer options, this dynamic Action RPG gameplay can be enjoyed alone or with your friends in a party. Tower of Ascension's high quality graphics and smooth gameplay will shatter your expectations of mobile Action RPGs.
Forum Thread: Tower of Ascension – (by GRAVITY Co.,Ltd)[Universal]
---
Violett
iTunes Description
One of the biggest and greatest adventure game in the AppStore. Embark yourself on the wondrous journey throughout the amazing world inside the rabbit hole. Set in a world full of wonders, quirks and things from beyond our reality, Violett is a remarkable adventure game that will push your brain to the limits and engross you completely.
Forum Thread: Violett by Forever Entertainment S.A. [Universal]
---
Walking Dead: The Game – Season Two
iTunes Description
The sequel to 2012's Game of the Year continues the story of Clementine, a young girl orphaned by the undead apocalypse. Left to fend for herself, she has been forced to learn how to survive in an unforgiving world. But what can an ordinary child do to stay alive when the living can be just as bad – and sometimes worse – than the dead? Experience what it's like to play as Clementine, meet new survivors, explore new locations and make gruesome decisions in this five-part game series of choice and consequence.
Forum Thread: Walking Dead: The Game – Season 2 by Telltale [Universal]
---
The Way Home
iTunes Description
Jump in time from one person to the next in an attempt to get back home. Set things right and discover the story of the person you are in to jump again. Will the next jump take you back home? You are part of a time traveling experiment that went a little… kaka. Now you are bouncing around in time, ending up in the bodies and lives of different people. Set things right in their lives in order to jump in time again. A game about time travel, adventures, great stories and great fast gameplay!
Forum Thread: The Way Home – (by moWow) [Universal]