It's been an exciting day for iOS users anticipating Hearthstone. In addition to the news that an iPhone version would eventually hit, along with some hands-on time with the 'tablet' version, one area we've also learned some info on deals with the way players will earn new cards in Blizzard's virtual CCG. Considering Hearthstone is Blizzard's first free-to-play game, we thought we'd delve a little deeper into its freemium elements.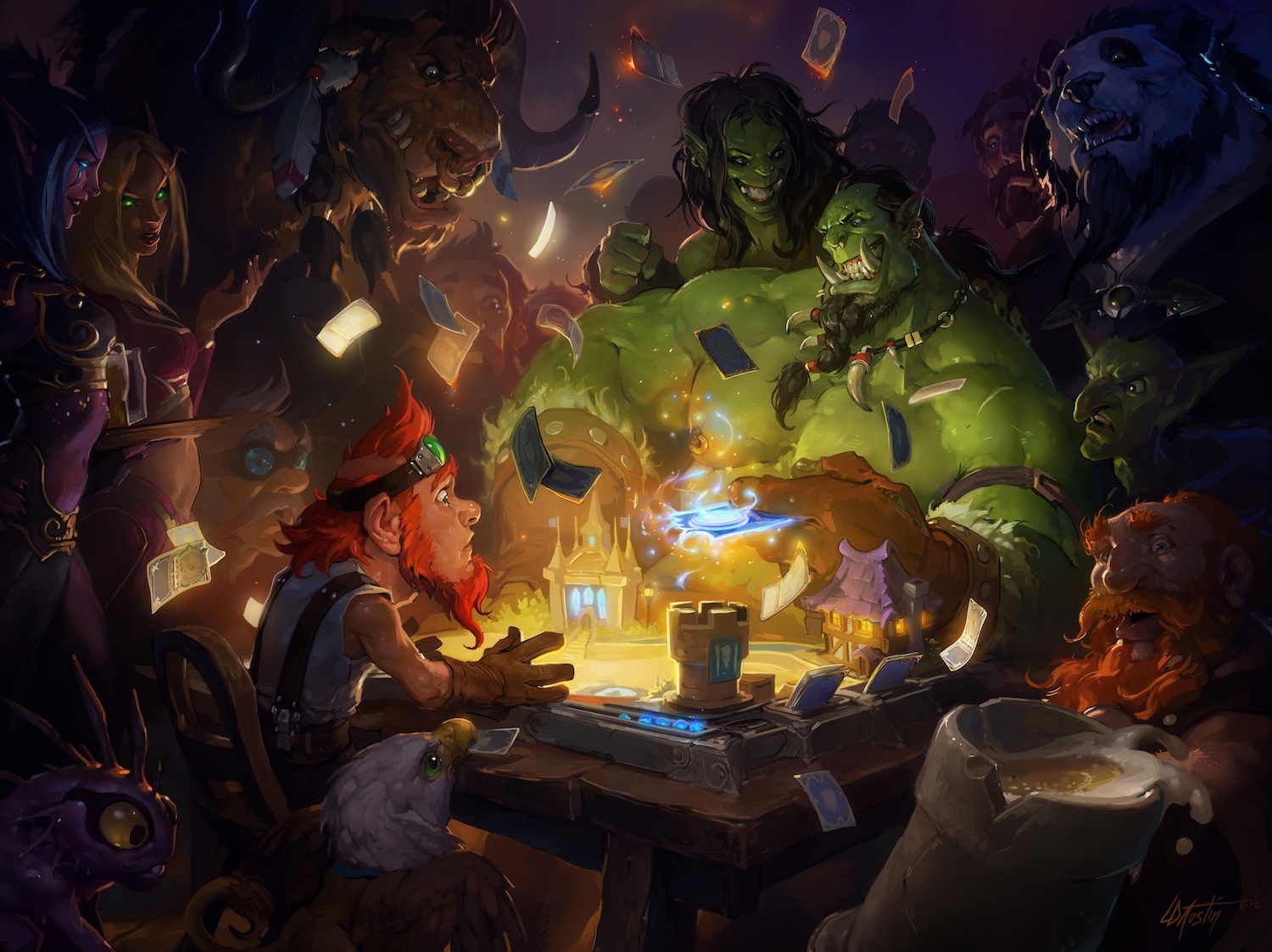 At launch, all cards in Hearthstone can eventually be obtained without spending any money. Some are acquired via single player PvE missions while the rest are earned during card packs. Card packs can either be bought with gold (in-game currency) or with real money, with bulk discounts for buying multiple card packs with real money at the same time. Decks can only have two identical cards at any one time, so if collect more than that amount, you can disenchant them for Arcane Dust, which can be used to craft specific cards.
When discussing how Hearthstone approaches card collecting, the developers stated that they are focused on balancing the distribution of cards between what they consider are their three main "types" of players: the Hardcore, Casual, and Thrifty players. In addressing its players, Blizzard plans to roll out the introduction of new cards in two different ways. The first is through what they are calling "Expansions." While details were scarce as far as what these Hearthstone Expansions would actually entail, we did find out that Expansions will be reserved for debuting cards that drastically change Hearthstone's meta-game via the introduction of new mechanics. This appears to be Blizzard's answer to the hardcore Hearthstone players.
For both the casual and hardcore players, we learned about the the second method of card collection, called 'Adventures. These are focused single-player PvE experiences that pit players against a series of bosses and take place in specific storyline environments and as you play through the specific adventure you unlock the new cards associated with that story. Adventures will be thematic in nature and, based on what we've seen, will feature new cards that offer alternative strategies, but won't necessary dramatically alter the meta-game in the same way as expansions. As a player that isn't necessarily the biggest PvP buff, I'm a big fan of Adventures as it provides new single player content with meaningful rewards in new cards.
As for the thrifty player, we learned about a few current stats in the beta, mainly that 44% of the current top tier of players have reached that point without spending any money. Obviously there're two different schools of thought for that stat, but I found it impressive that Hearthstone is currently balanced to the point where cards earned during normal play are more than enough for players to remain competitive. Of course, this can all change with the introduction of Expansions and Adventures, but the game in its currently form doesn't necessarily put that card buyer ahead of similarly skilled (and outfitted) players that don't make those real money purchases.
We also learned that the plan is for new Adventures to come out at a relatively 'quick' (for Blizzard, anyways) pace compared to Expansions. However, neither Expansions nor Adventures will be available at the formal launch of Hearthstone out of beta and it hasn't been announced what (if anything) Adventures and Expansions will cost.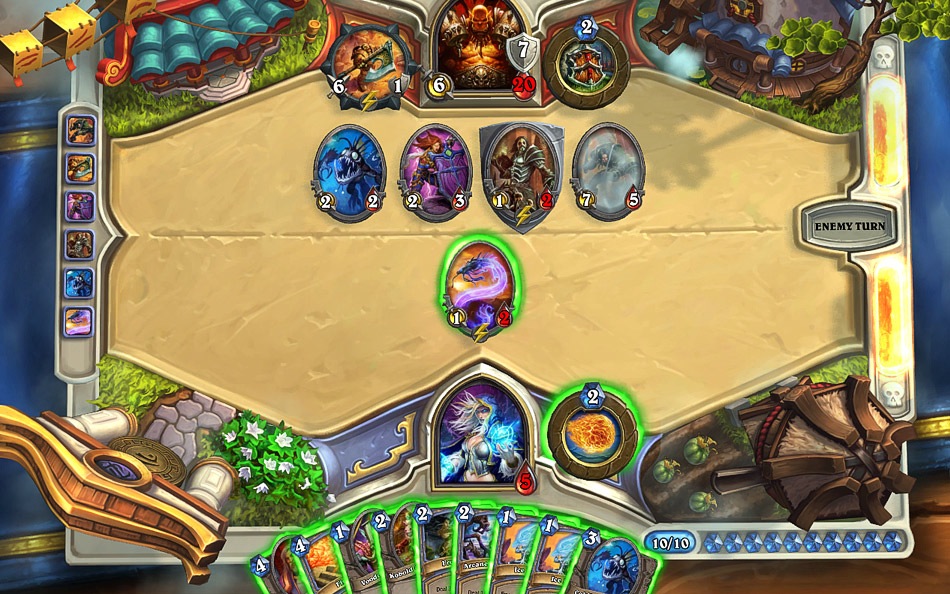 In addition to the above news on Hearthstone's IAP, we also had the opportunity to interview several members of the developer team and ask questions related to both the overall game and the iOS versions. While specific information was scarce, we did receive confirmation that the iPad version is slated for "very soon" after the PC/Mac launch. In addition, when the iPhone version comes out in the latter half of next year, expect the UI to be different in order to fit the full version of the game on a smaller screen. Hearthstone will also work over cellular data and should use "very little" bandwidth for games on the go.
Unfortunately, there are no plans at this time for voice chat, although that may change in the future. In addition, despite the relative imminency of the iPad version, Blizzard declined to let us know exactly which models will be supported. Finally, one last interesting tidbit is that all of Android (tablet and phone) is slated for the second half of next year, meaning that the iPad version will be the only mobile version for quite awhile.
We'll be sure to keep an eye out for Hearthstone and let you know as soon as it hits the iPad. Meanwhile, if you're lucky enough to have a PC/Mac beta code, there will be no more resets in the beta so any progress you make now will immediately be available on your iPad when that version hits.