Despite yesterday being a fairly robust night of new game releases, it was also one with a few quirks. Extreme Bike Trip and Clumsy Ninja appeared to have been merely soft-launches, which was disappointing, and Tiny Death Star took its sweet time finally launching worldwide, though it eventually did hit. Football Heroes, which we noted was set to hit at midnight, also decided to take a little longer than expected. Amongst all this was a smattering of more new games that slid under the radar, so with that here's a brief list of some new games released this week that you might have missed.
Baby Lava Bounce
iTunes Description
Baby lavas want to live fast and die young. With your help they'll do just that! Bounce along a tropical landscape and crash into fuel to propel yourself faster and farther. What is fuel? Anything! Pineapples, palm trees, tourists, boats, cars, cows, asteroids… you get the picture.
Forum Thread: Baby Lava Bounce – (by Jared Bailey)[Universal]
Big Action Mega Fight!
iTunes Description
Big Action Mega Fight! is a classic-style beat 'em up/brawler game with a modern twist! Hilarious cartoon fighting action meets incredibly fluid touch-screen controls, designed from the ground up for smartphones and tablets. Megatropolis is overrun with vicious criminal gangs and it's up to Brick Strongarm and his killer moustache to save the city!
Forum Thread: Big Action Mega Fight! (by Execution Labs)[Universal]
Football Heroes
iTunes Description
Prepare for the return of hard-hitting, over-the-top arcade football with FOOTBALL HEROES! Football Heroes is inspired by classic football games but modernized with controls specifically designed for touch-screens. Take on challenging teams in Single Player and claim the Cup Trophy, or play multiplayer anywhere via Wi-Fi or Bluetooth. Build and customize the ultimate team and fight your way to the end zone using special moves and perks to bring home the victory for your hometown. You have never seen a football game quite like this…
Forum Thread: Football Heroes (by Run Games)
iPad Version Forum Thread: Football Heroes HD – (Run Games LLC.)[iPad Only]
Hot Mess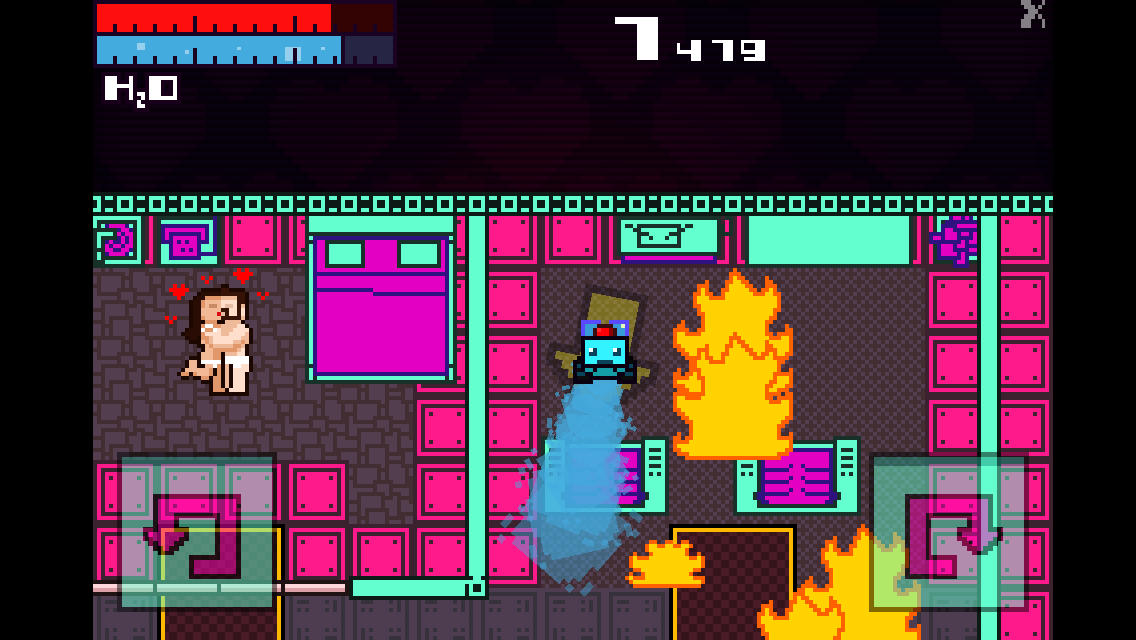 iTunes Description
HOT MESS is the story of a firefighting robot and its adventures helping everybody out. Harkening back to classic 8-bit hose games like COOL-AID MAN, OH NO MY NEIGHBORS and COMPU SLED, players delicately maneuver a two-ton spray tank while minimizing property damage and respecting basic social values like privacy and the pursuit of happiness.
Forum Thread: Hot Mess (by Nicholas Ralabate)
Knack's Quest
iTunes Description
Knack, the hero born on the PlayStation®4, makes his app debut! Collect parts and make Knack grow! You can use items you collect in the app within the PS4™ title KNACK™. Enjoy KNACK's Quest™ together with the PS4 title KNACK™! (The Item Send function will be available in the next software update.)
Forum Thread: KNACK's Quest™ – (by Sony Computer Entertainment America LLC)
Pathogen
iTunes Description
Pathogen is an award-winning single and multiplayer strategy game for mobile and tablet devices developed by Birnam Wood Games. Designed with the classic board game experience in mind, Pathogen brings mechanics and play styles of classics like Chess and Go to a whole new level.
Forum Thread: Pathogen (by Gameblyr, LLC)[Universal]
Scooter Boy
iTunes Description
Race ScooterBoy through his amazing miniature world, collecting coins and powerups – but don't let Momma catch you!
Forum Thread: Scooter Boy (by MissingBytes)[Universal]
Stargate SG-1: Unleashed Ep 2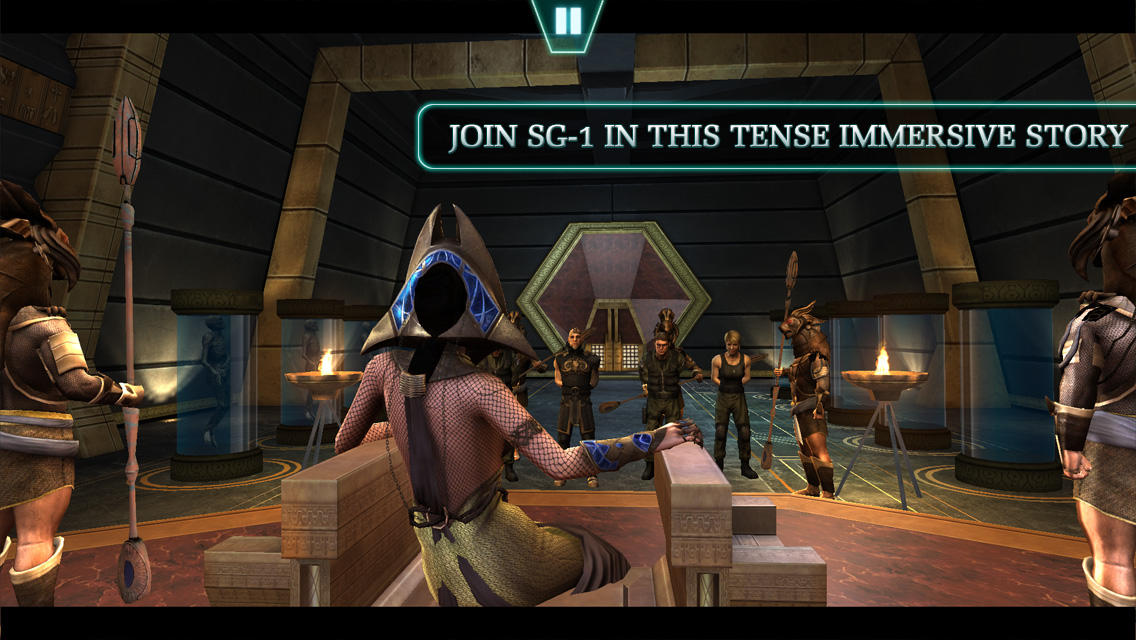 iTunes Description
Episode 2 of Stargate SG-1: Unleashed is here! Join the original cast of Stargate SG-1 once again as they continue their struggle against Sekhmet and find out how this amazing interactive adventure unfolds. Starring the original cast of Stargate SG-1 with Richard Dean Anderson as Jack O'Neill, Amanda Tapping as Samantha Carter, Michael Shanks as Dr. Daniel Jackson and Christopher Judge as Teal'c, Episode 2 is an all new immersive adventure you can enjoy on your iPad or iPhone. Get involved in the action – break out of jail, defeat Jaffa warriors, resist torture, hack Goa'uld technology- and stop the evil Sekhmet before it's too late! You control the actions of O'Neill, Carter, Teal'c and Daniel as they explore and discover new worlds through the Stargate.
Forum Thread: Stargate SG-1: Unleashed Ep 2 (by Arkalis Interactive)[Universal]