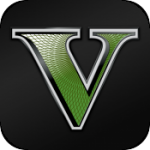 Yesterday we were tickled by the release of Rockstar's humorous Grand Theft Auto: iFruit (Free) app, a companion app that enhances the experience of the newly-released Grand Theft Auto V on consoles. Well, it looks like Rockstar isn't done giving us a reason to keep our mobile devices nearby while getting lost in GTA V, as they've released a second mobile companion app called Grand Theft Auto V: The Manual (Free).
Hey, remember manuals? They were these little booklet things that used to come with video games that explained how to play the game you just bought. They were made obsolete with the rise of fancy interactive tutorials, but I always sort of missed them.
As you could probably have gathered by the name, Grand Theft Auto V: The Manual is, well, the manual for Grand Theft Auto V. It's more than 100 pages stuffed with info about the game, from controls to features to details about the various neighborhoods and events in the expansive open world game. Probably coolest of all is the inclusion of an interactive map of the entire game world, which will no doubt come in handy as the sheer size of Grand Theft Auto V can be overwhelming.
At any rate, Grand Theft Auto V: The Manual is free so if you're planning on getting down with the game this week like I am, you might as well grab it along with the iFruit app and be fully prepared to kiss your social and productive life goodbye for the foreseeable future. Thanks, Rockstar.