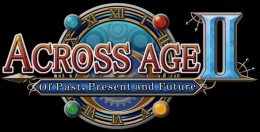 Long-time iOS gamers may remember a slick little action-RPG that launched way back in early 2010 called Across Age ($2.99) from FDG Entertainment. The game was a throwback to the classic 16-bit RPGs of the '90s and featured time-travelling gameplay as well as the ability to switch control back and forth between two different characters, making for a lot of interesting puzzles to solve.
We enjoyed the original in our review, as well as the Retina Display optimized version Across Age DX ($3.99) which released not too long after the iPhone 4. It's been a long time coming, and didn't hit last year like we thought, but Across Age 2 is a real thing that's heading to our devices this winter. Here's the first gameplay trailer.
Though a firm release date hasn't been announced, FDG does state that Across Age 2 will be a fully premium title without any in-app purchases, and should provide roughly 20 hours of gameplay. I really enjoyed the first Across Age and it was probably as close as you could get on iOS to the older Zelda or Secret of Mana games from the 16-bit era. The sequel is looking sharp, so keep an eye out for an official release date in the near future.