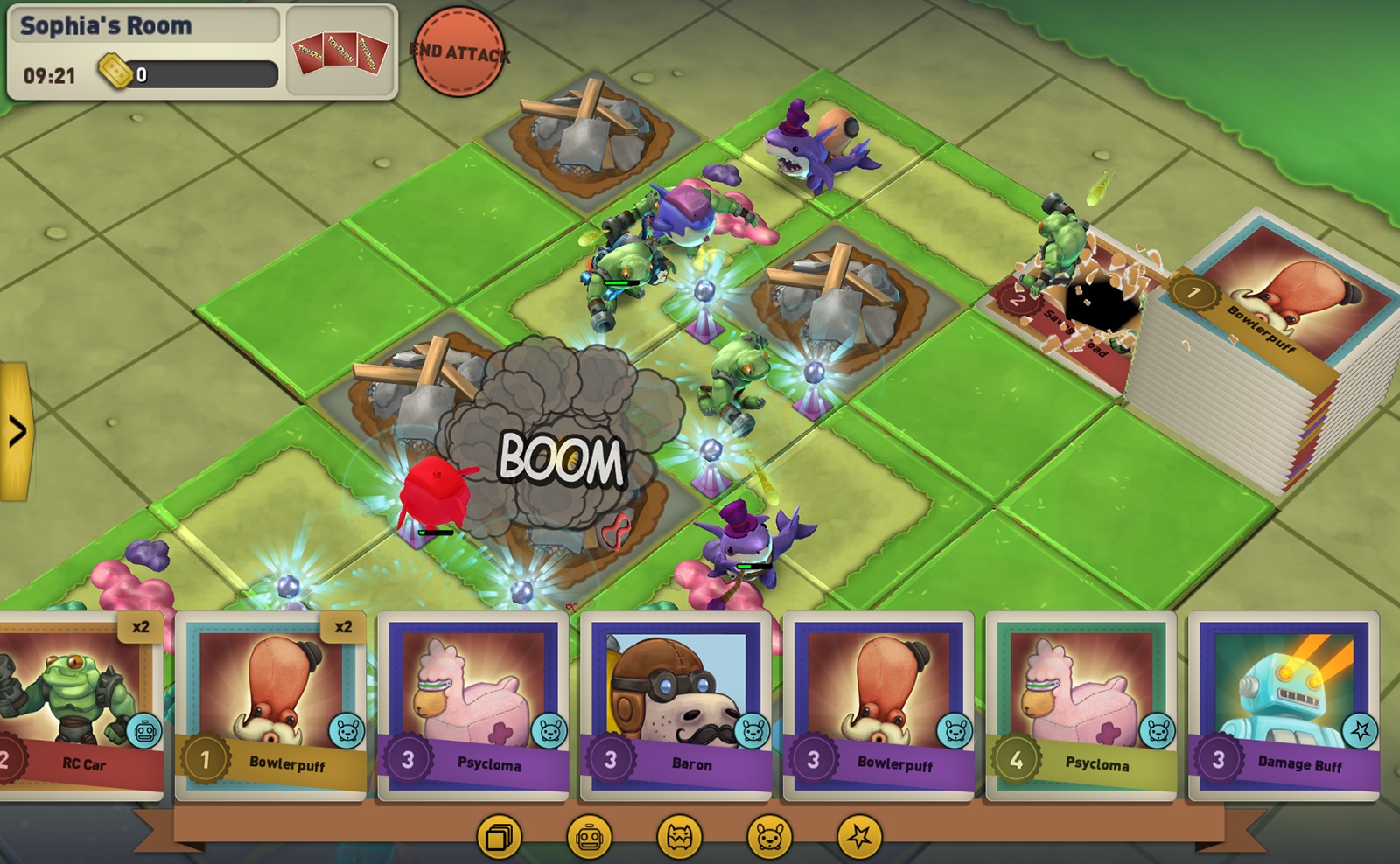 Many folks are familiar with Uber Entertainment's work via the awesome Monday Night Combat series on Xbox 360 and Steam, but they also have a mobile presence on the App Store with their pretty-darn-good endless runner Outland Games ($0.99). That mobile presence is getting ready to expand however, as Uber is working with Tilting Point to bring an interesting looking tower defense title called Toy Rush to the mobile platform.
Toy Rush is a tower defense title combined with a collectible card game. You'll obtain units and items via packs of cards and then literally (well, virtually) slap them down onto the game board and watch them spring to life in 3D and march onwards to hopefully wreak havoc on your opponent. Though there will be a single player campaign, Toy Rush is very online multiplayer-focused, and beating up on your opponent allows you to take their cards and add them to your own collection. In addition, you can build up your very own base complete with pathways and defenses laid out however you see fit, and then challenge a buddy to see if they can break through it. Check out the brief teaser trailer that was released last month.
It sounds like Toy Rush is nearing completion, as it was playable on the PAX show floor a couple of weeks back and the team is taking the feedback that they got from watching people play it in person to tweak and improve on the game before final release. You can follow along with this progress at the Toy Rush blog, or on the Toy Rush Facebook page. Given the adorable art style and the novel approach to combining tower defense and card battling, I'm more than a little excited to get my hands on Toy Rush myself, so stay tuned for more and be sure to swing by the forums for some discussion.