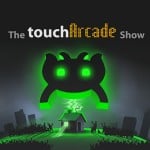 We really liked how last week's episode of The TouchArcade Show turned out with iOS developer and Cooler Ranch Doritos expert Mike Meade, so we snagged him again for this week. Since the two big games, Call of Duty: Strike Team ($6.99) and 2K Drive ($6.99) hit after we recorded, we shifted gears from talking about tons of games to talking more about our hopes for surprises at the keynote ranging from iOS 7 controller stuff, to an Apple TV SDK, and other pie in the sky dreams like the mysterious (and potentially totally non-existent) iWatch.
As always, you can listen to the embedded podcast below or subscribe to us either on iTunes or the Microsoft-y equivalent. We appreciate reviews on both, so, if you've got some time be sure to plug one in.
iTunes Link: The TouchArcade Show
Zune Marketplace: TouchArcade.com Podcasts
RSS Feed: The TouchArcade Show
Direct Link: TouchArcadeShow-120.mp3, 60.9MB
Here's some links to all the stuff we talk about:
Games
News
---
This week's episode of the TouchArcade Show is sponsored by
Big Brain Master

Big Brain Master: solve puzzles and save the world!
Seven types of challenging puzzles, 250 fun addictive levels to solve, an epic story Terminator-style, mini-games, and a new tournament mode with real-time matches.
And now, exclusively for TouchArcade's listeners, visit the TouchArcade Promo Codes and Contests forum to get a special prize.
Big Brain Master will be available soon for iPads, iPhones, and iPod touches for free. Find out more at bigbrainmaster.com.