When it came time to choose our Game of the Week this week, there was a bunch of good games to choose from, but we had to go for the surprise mobile release of one of the biggest franchises in video games: Call of Duty. But just being a Call of Duty title isn't why we picked Call of Duty: Strike Team ($6.99), rather it was due to the novel way that Activision approached making their game more conducive to a mobile experience.
Call of Duty is no stranger to the App Store, as way back in late 2009 Call of Duty: Zombies ($4.99) was wowing gamers with a standalone mobile version of a popular bonus mode from the console game Call of Duty: World at War. It offered arena-style survival FPS'ing that could be enjoyed cooperatively with friends locally or over the internet. A sequel followed a couple of years later, Call of Duty: Black Ops Zombies ($6.99), but unfortunately it didn't quite have the same impact of the first game.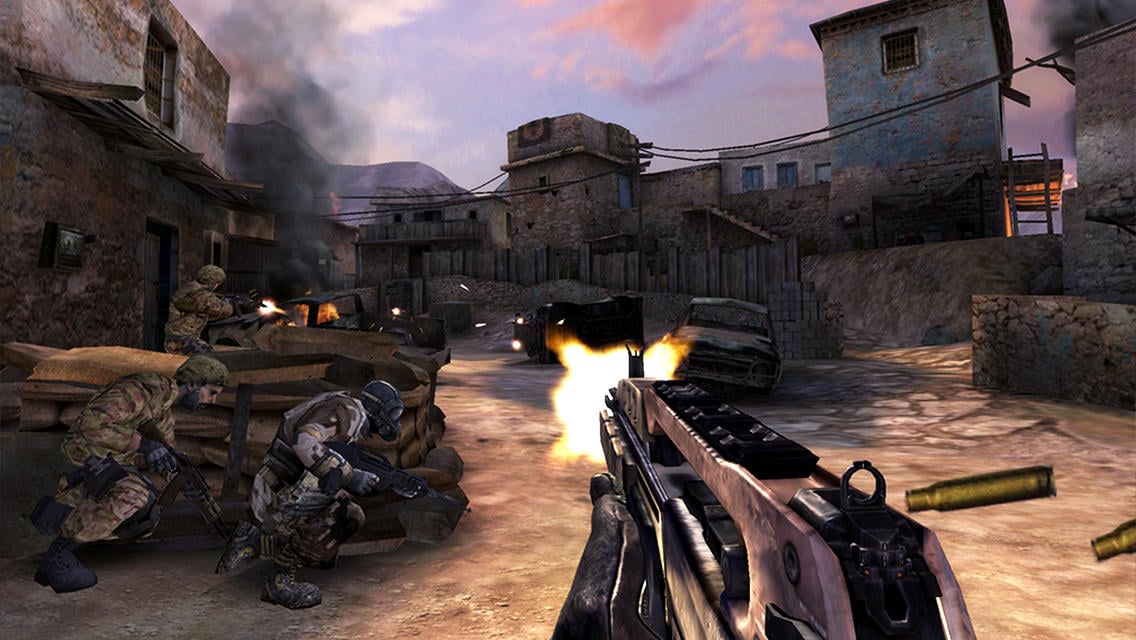 Call of Duty: Strike Team, like its iOS predecessors, is based off of the previous year's major console Call of Duty release, in this case Black Ops II. However, instead of simply porting a single mode from the console game and calling it a day, Strike Team is more of an actual Call of Duty game with its own storyline and characters. More importantly, it features a really interesting mechanic that allows you to jump between first-person view and a top-down view. This is really what makes the game successful as a mobile title, as we explained in our review:
As a CoD game, Strike Team has a few elements up its sleeve that show that it really was designed for mobile. In addition to the standard first-person shooter mode, Strike Team allows players to switch to a birds-eye third-person tactical view that lets you direct your squad with simple move and attack commands. While FPS mode is what you'd expect on a touchscreen (complete with virtual buttons galore), tactical view is an excellent addition that works really well on the touchscreen. Even better, both modes are always available, meaning players can easily switch between them at a moment's notice.

This leads to a great deal of supplemental strategy that isn't even found on console CoD games. Tactical mode lets you see all visible enemies at the same time and also provides the opportunity to initiate flanking techniques, retreat orders, and stealth commands. The fact you can instantly switch to FPS means when the going gets tough, you can start taking out enemies on your own without having to rely on the AI. The game's relatively short missions also make the game very approachable in bite-sized chunks.
While still not perfect, Call of Duty: Strike Team is a great example of how to take a game that is designed for the physical controls of a console or PC and rethink how you can deliver a similar experience on buttonless touchscreens. Playing in first-person mode will still be finicky for those who aren't completely comfortable with touchscreen FPS controls, but the addition of the top-down tactical mode feels like the way the game was meant to be played the most anyway, with hopping in and blasting some bad dudes in first-person more of a supplemental element.
However you choose to play Call of Duty: Strike Team, the bottom line is that it's a decidedly solid and entertaining experience, worthy of your time and our pick as Game of the Week.