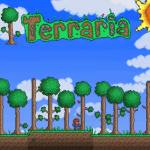 We first caught wind of Minecraft-like sidescroller Terraria's plans to make its way to mobile in late May, and since then it's become a staple in our New Zealand game releases posts on Wednesday morning for someone to ask where Terraria is. Well, per 148apps, Terraria will be hitting the App Store on "Thursday."
Now, in iOS-speak, that means the US launch date is likely set for Thursday, which technically means tomorrow night at 11:00 PM Eastern… Or potentially way earlier if you're in a non-US region. We'll have all sorts of coverage on the game tomorrow as soon as we can snag it off the New Zealand store, so be sure to strap in for that.
It seems crazy with Junk Jack X "very close" and people in that story's comment thread asking where Terraria is that we'd get an answer so soon… But, alas, here we are.
Stay tuned for tomorrow.