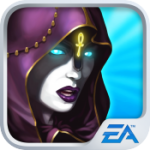 We got a late addition to this week's new releases. Following a soft-launch back in May, Ultima Forever: Quest for the Avatar (Free) has now been released worldwide.
We took a hands-on look at that early release version as well as got a hands-on demo at E3 in June, and found that Ultima Forever had fun co-op dungeon crawling combat as long as you were able to connect with other players, but ultimately it felt unfinished and grindy in that free-to-play sort of way.
Hopefully there have been some improvements and tightening up to Ultima Forever: Quest for the Avatar since its soft-launch, but if you've been anxious to check it out for yourself and you aren't Canadian then now is your chance to give it a shot for free. You can also see what people in our forums are saying about the game, and we'll keep plugging away at the release version of Ultima Forever and will have more coverage for you in the near future.