As you can tell by the amount of coverage around here, we're ridiculously excited for Space Hulk. If this is the first you've heard of it, here's Space Hulk in a nutshell: Imagine a slightly-less-complicated board game version of the Warhammer 40K tabletop game. The board game itself is very hard to come by, and is one of those games that you almost spend more time setting up than you do actually playing- Making it the perfect contender for a digital release.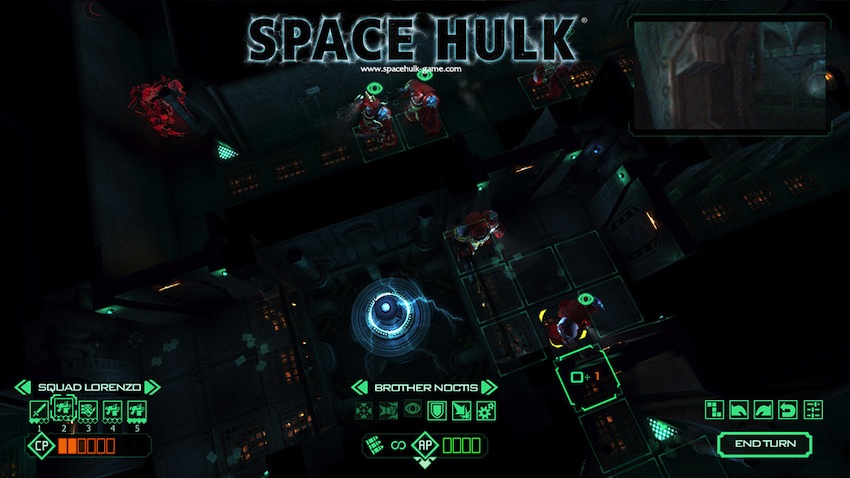 It's now available for preorder on Steam. Space Hulk for the Mac and PC is a $29.99 title which supports SteamPlay, meaning you buy it once and you can play it on both the Mac and PC. Cooler yet, the asynchronous multiplayer that's baked in to the game is going to be totally cross platform across Mac, PC, and iPad.
By preordering a copy on Steam you get some "exclusive" early DLC: "a personal banner pole for multiplayer action and a Genestealer skin for single player combat." Additionally, you potentially get a leg up on iPad gamers who are waiting for the touch version of the game to launch which is happening at some point after the Mac/PC launch on August 15th.
I got a behind-closed-doors demo of the game a while ago, and while I'm super stoked to see any version of the game released, I'm definitely excited for the iPad version the most.