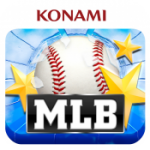 What's up with all this sports stuff on TouchArcade today? I've got no idea, but MLB Live Challenge (Free) is the latest sports thing to hit the App Store. Oddly enough, at least from a very high level Konami seems to be doing something very similar with MLB Live Challenge when compared to what EA did with Madden Social. It's a baseball game, but not quite, as it's more focused on building your team than playing the game, which might be right up your alley if you're the kind of guy who spends the season obsessed over baseball stats.
All of that stuff flies several miles over my head, but if the whole baseball management thing is right up your alley and you don't want to play ball with Konami's just-released freemium offerings, consider giving iOOTP Baseball 2013 ($1.99) a look.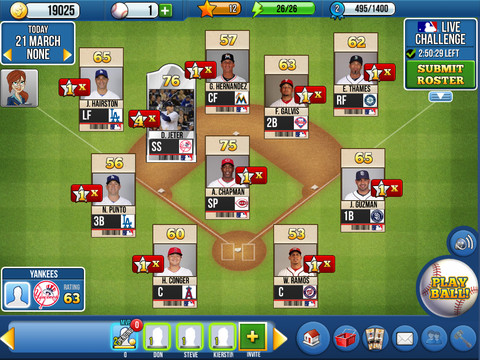 Where MLB Live Challenge seems to shine is in its ability to pull down daily statistics of your players, and it's totally cross platform with people who play the Facebook game. As someone whose enjoyment of baseball seems to be limited to eating hot dogs and drinking beers at Wrigley Field (Typical Cubs fan, am I right?) I'm finding MLB Live Challenge to be pretty intimidating, but if this kind of thing is your cup of tea be sure to leave a comment and let us know how you think it stacks up to the other baseball games on the App Store.