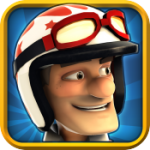 When we first learned way back in April of last year that the beloved Joe Danger from Hello Games would be coming to iOS, I was extremely excited. The charismatic stuntman made a big splash with his first game on PlayStation Network a few years back, and later on Xbox Live, with a well-received sequel coming in late 2012.
It might have taken a while, but Joe Danger Touch ($1.99) finally did launch on iOS this past January, and it was totally worth the wait. Hello Games masterfully revamped the core mechanics of the series to suit the taps and gestures that are natural for the touchscreen, and the result was a game that felt like it was built for iOS from the very beginning.
That was all well and good, but, well, we're iOS gamers, and we've sort of come to expect that awesome games will continue to get even more awesome over time with updates, and that's something that Joe Danger Touch never really "touched" on (see what I did there?). Until today, that is.
A massive new update has just landed in the App Store for Joe Danger Touch, adding some significant new content. The first thing is a pack of 21 new levels, but these aren't quite like the levels in the regular game. They're in what's called the Calendar Tour, and each day you'll have a new level to tackle. If you mange to beat each day's level for the whole week, you'll unlock a new, harder set of levels to play through during the next week. It's a cool way to give players incentive to pick up and play some Joe Danger every day.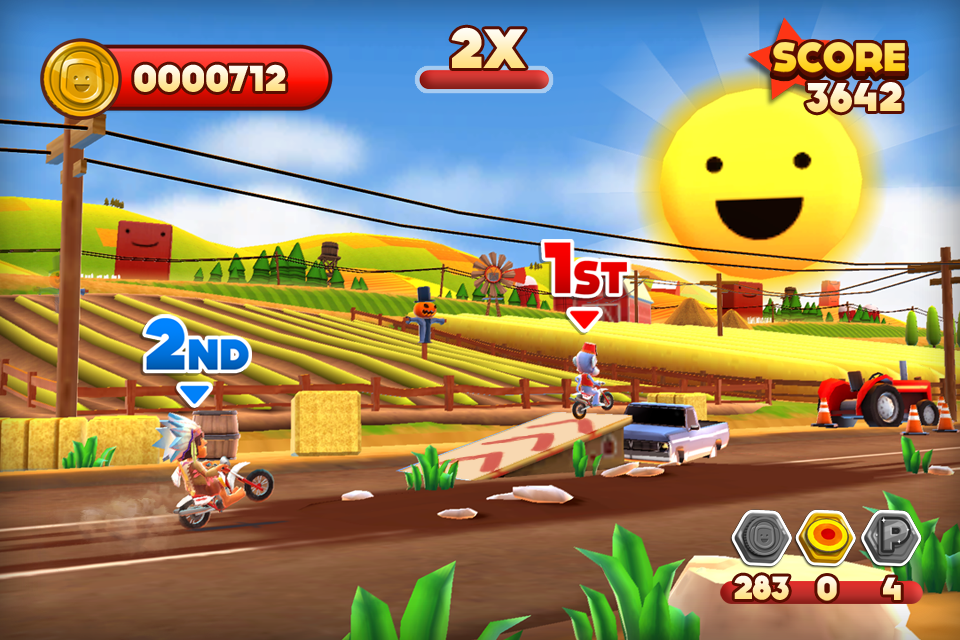 Along with the weekly level packs there are daily challenges to complete as well. Doing so will earn you huge cash rewards, which you can put towards buying the 5 new characters that have just been added to the game. If you've been dying to play as a ninja or a pirate on a motorbike, now is your chance to shine. Finally, there is a new Laboratory environment with all new obstacles and props to test your skills on.
Joe Danger Touch felt like a full, complete game when it launched and I loved it ever so dearly, but I can't deny that I'm really happy to see some additional content come to such a great game. As a special bonus to celebrate this huge update, Joe Danger Touch is currently on sale for 99¢ for the first time ever. Needless to say, if you hadn't picked it up previously, now is the time to do so.