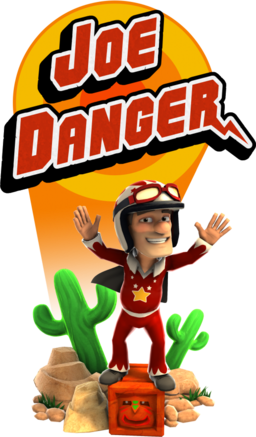 Hello Games' Joe Danger will be making his debut on mobile in the near future, and it won't be a port of the Xbox Live Arcade or PSN version of the title. In an interview with Gamasutra, Hello co-founder Sean Murray noted that the upcoming iOS and Android takes on the title will be very platform specific, written from the ground-up for iPhone.
Here's what Murray had to say about his studio's approach to controls, iOS in general, and what this new Joe Danger will bring to the table:
I think games that people love on the iPhone have something in common, their controls are made for the device. Swiping in Temple Run, slashing fruit in Fruit Ninja or pulling back a catapult in Angry Birds are controls that are best on a touchscreen. I hate the virtual d-Pad, it never feels right to me. It feels like something that only exists to make porting games easier.

Joe Danger is a game with a lot of depth to the controls. We want to make very much an arcade game on your mobile. You swipe the screen to make Joe wheelie, you nudge him in the air to affect his gravity, you can flick a barrier out of the way, or wrestle with the shark in the shark tank. You have such control that levels that would be impossible on console are much easier on the touchscreen.
Murray expressed that Hello isn't one percent locked-on to what it's doing right now. In fact, it's using the playable build that it's bringing to PAX East to gather feedback and assess if this is something it still wants to pursue.
We'll definitely be keeping our all-seeing eye on this, so buckle up.
[via Gamasutra, Thanks Chris!]